Classique Kitchens – Your Bespoke Kitchen Showroom Near Brampton
If you're in need of a kitchen showroom near Brampton, your search ends here with Classique Kitchens. We take pride in being the leading supplier of contemporary German kitchens not only in Brampton but also in Carlisle, Cumbria and the Lake District. Our comprehensive range of kitchen products caters to a broad variety of budgets, starting from £10,000 up to around £45,000, showcasing custom-made designs from well-known German brands such as Stormer and Schuller. Additionally, we offer our own high-end brand, Unity, for those seeking a touch of luxury in their kitchen design.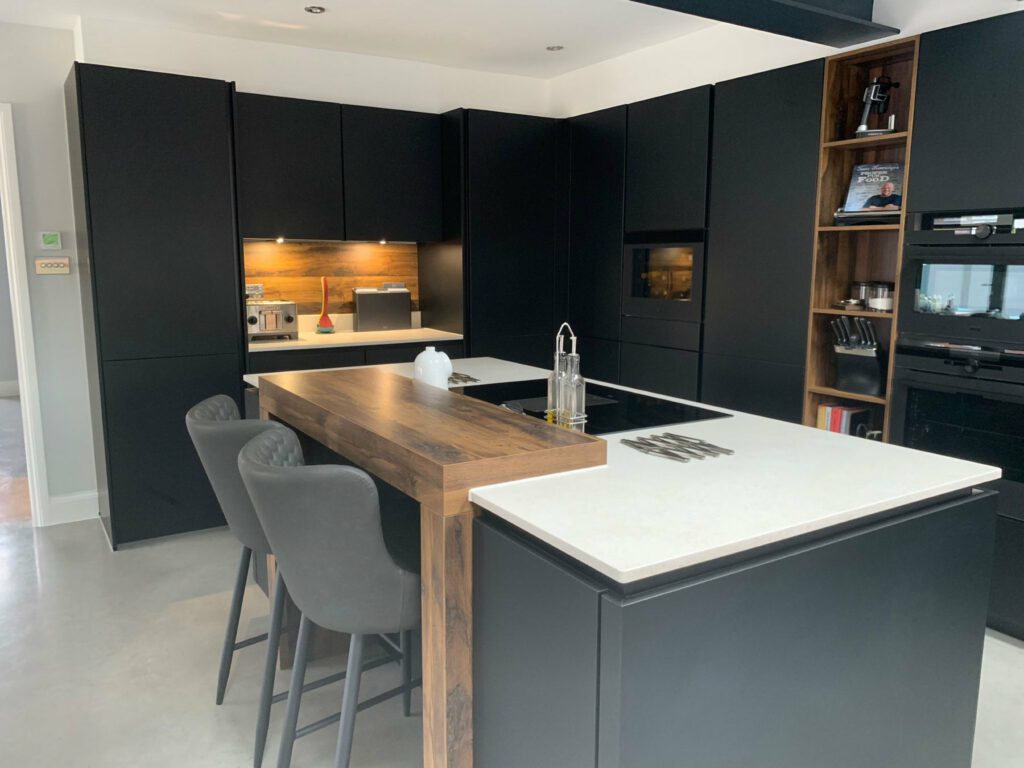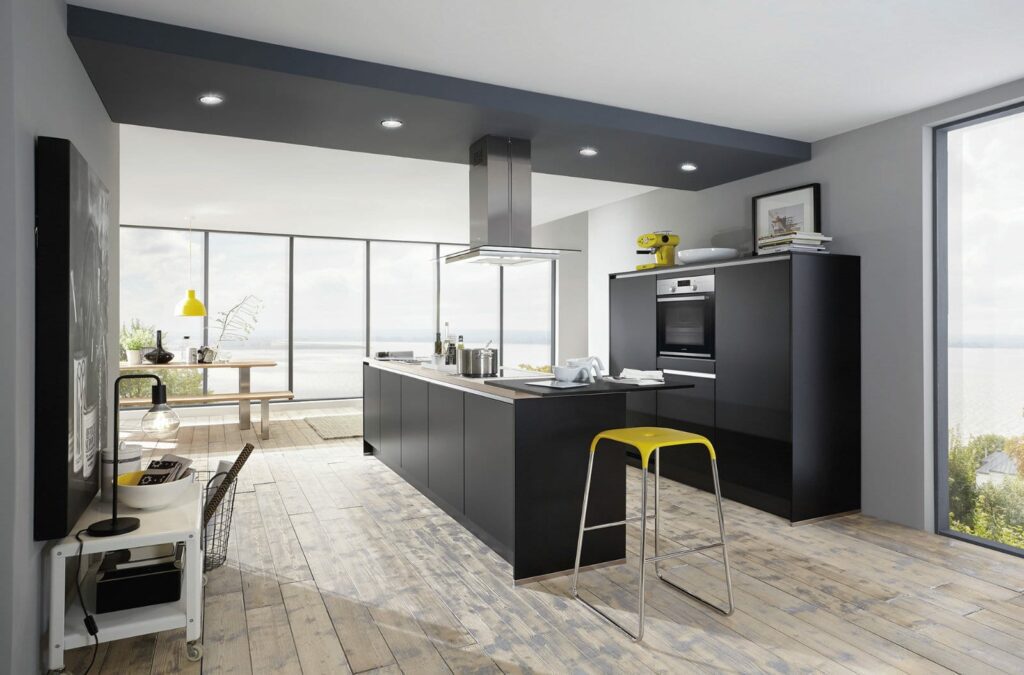 Why Choose a Classique Kitchen for your Brampton Home?
At Classique Kitchens, we genuinely care about our clients and their kitchens, taking great pride in the designs we deliver to you. This dedication is evident in our acute attention to detail and the high standard of service we provide, from when we first welcome you to our kitchen showroom near Brampton to the completion of your stunning new kitchen.
During the design process, we ask relevant questions to create the perfect design for your home. With a background in building and years of experience, we have the proper expertise to create a kitchen design that's not only aesthetically pleasing but that remains practical and functional. When working from supplied architect plans, we have the technical capability to pinpoint potential improvements and propose alternative strategies to achieve the best possible results for you.
Our Complimentary Brampton Kitchen Design Service
Our kitchen design service is entirely free of charge and can take place either in our luxurious kitchen showroom near Brampton by appointment or in the comfort of your own home. With Classique Kitchens, you can get a distinctive kitchen design that stands out with from the rest. Our team has over 25 years of combined experience in design and construction, ensuring that you receive the highest quality service. Our Brampton kitchen design experts are dedicated to crafting something unique that sets your space apart. We collaborate with you throughout the process, bringing value at every step and leveraging our extensive technical knowledge.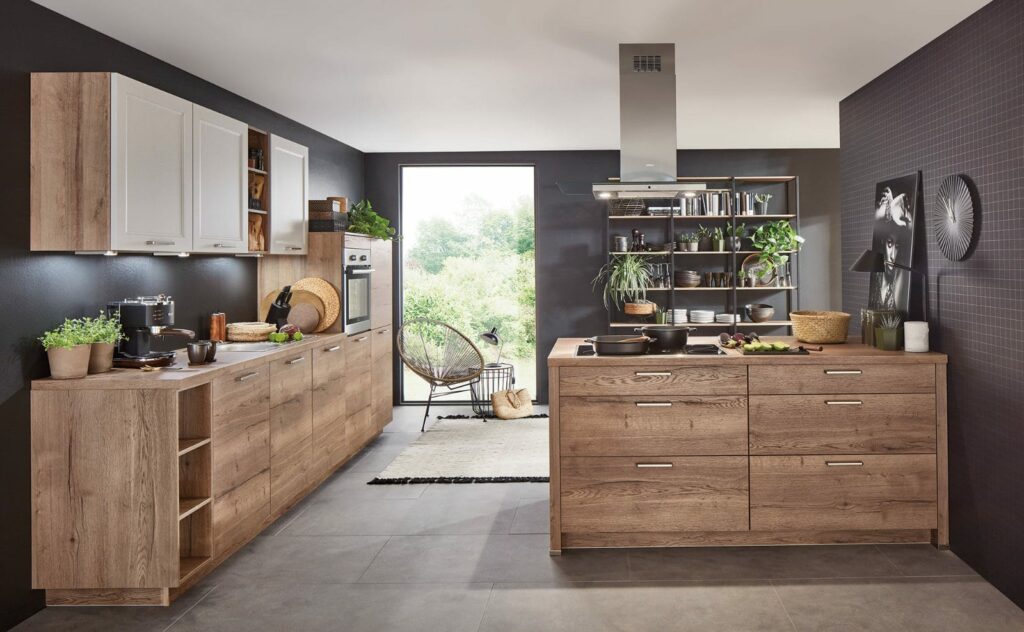 Our Approach to Kitchen Design in Brampton
At Classique Kitchens, our first meeting is all about understanding your needs and aspirations for your new kitchen. We'll take the time to discuss your personal wishlist and preferred appliances, as well as how you currently use your kitchen and how you'd like to use it in the future. Based on our knowledge and your preferences, we can make accurate suggestions for the best styles, colours and finishes for your new kitchen.
To ensure a unique and bespoke design for your space, we prefer to visit your home to take measurements. However, you are more than welcome to bring any plans to your design appointment. Our state-of-the-art CAD designs are then provided at no cost to you, with any requested adjustments made as necessary. You'll receive a detailed quote itemising every aspect of your kitchen, along with the opportunity to experience your new space in virtual reality before making any final decisions.
Find Your Ideal German Kitchen
German kitchen brands enjoy a worldwide reputation for their innovative design, exceptional quality, and precise engineering. They're known for their seamless blend of form and function, with trusted brands such as Schuller and Stormer manufacturing kitchens renowned for their aesthetic excellence. These kitchens have a modern and sophisticated look, with unparalleled durability and longevity.
Germans often take their kitchens with them when moving, which is why German kitchens are designed and crafted to be robust enough to withstand multiple removals and re-fittings. Our range of high quality German kitchens are available in a variety of colours, styles, and finishes. At Classique Kitchens, we also have extensive experience in designing German kitchens that blend seamlessly with each client's home.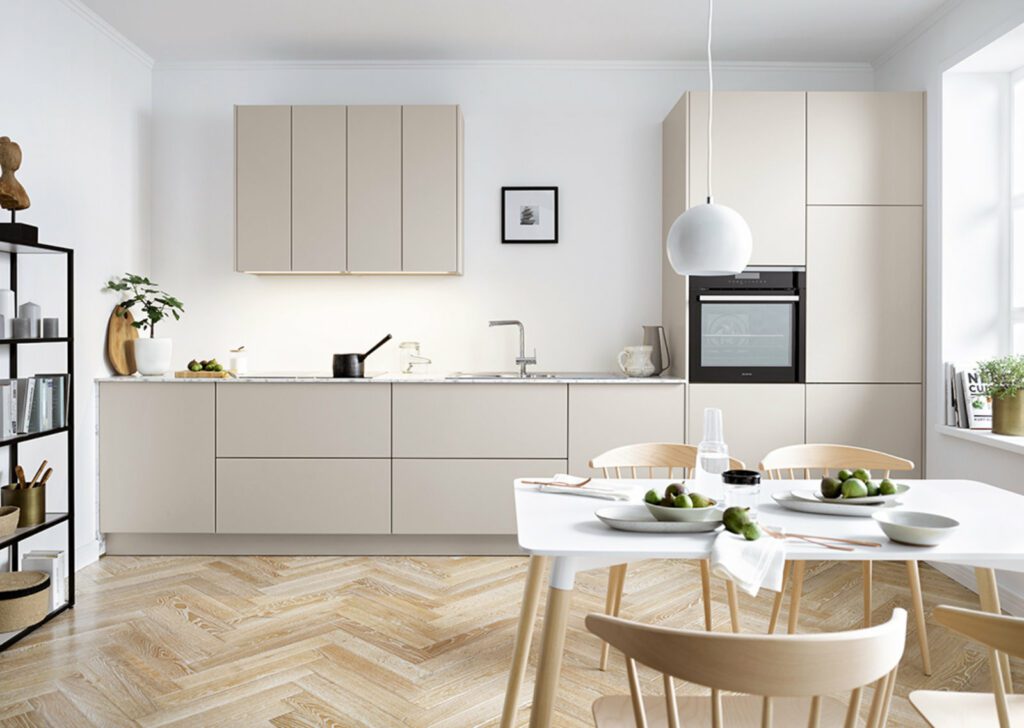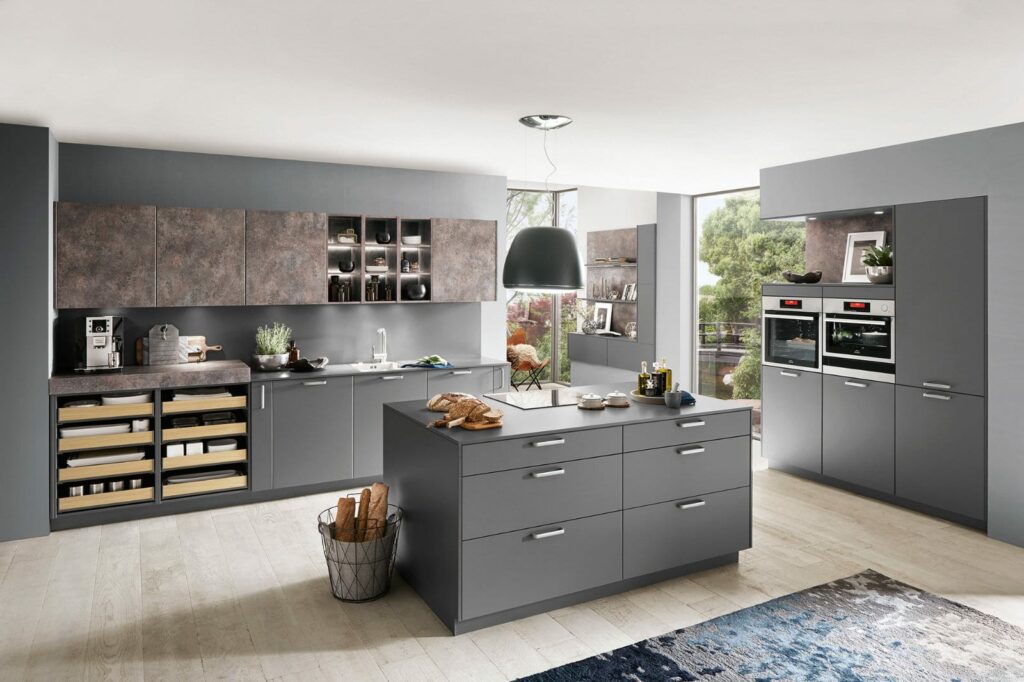 Experience Our Kitchen Showroom Near Brampton
If you're wondering whether or not our kitchen design service is the right one for you, why not visit our luxury kitchen showroom near Brampton to find out? It's conveniently located less than a 20-minute drive from you in Carlisle. We offer flexible appointments and can arrange an evening appointment, even on Sundays, since we understand that some clients might not be able to visit us during the working week.
When you visit our kitchen showroom near Brampton for a free kitchen design appointment, our friendly team will welcome you and guide you on your exploration through an abundance of kitchen displays that can serve as inspiration for your new kitchen. Our three German brands, Schuller, Stormer, and Unity, are all showcased. You'll find over 200 door samples in various styles, including modern, Shaker, and more. We also feature a range of handles, worktops, and appliances from Bosch, Bora, and AEG, as we are a premier partner for these brands.
Make the Most of Your Visit to our Kitchen Showroom Near Brampton
Most kitchen appliance displays in our showroom are functional, which enables us to demonstrate their capabilities and allows clients to understand their functions. We often host cooking demonstrations, inviting new and existing clients to attend and experience what our showroom has to offer first-hand. If you're planning a visit but are concerned about your children, we encourage you to bring them along. As parents ourselves, we realise that children may not sit quietly during your design consultation, so we provide entertainment for younger visitors, ensuring a pleasant visit for the entire family.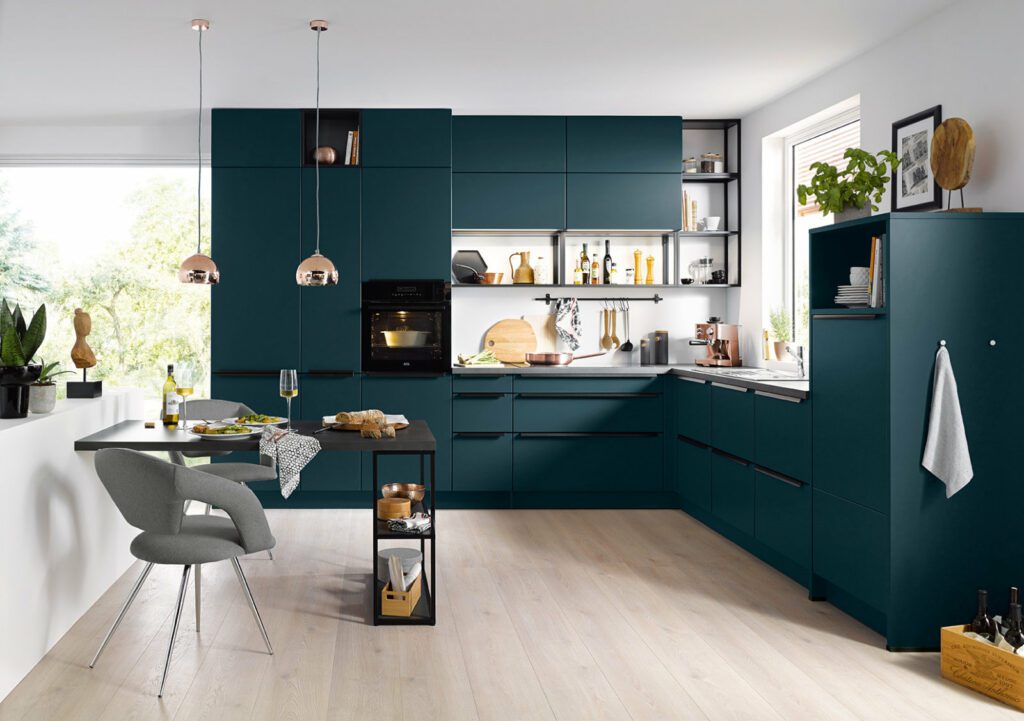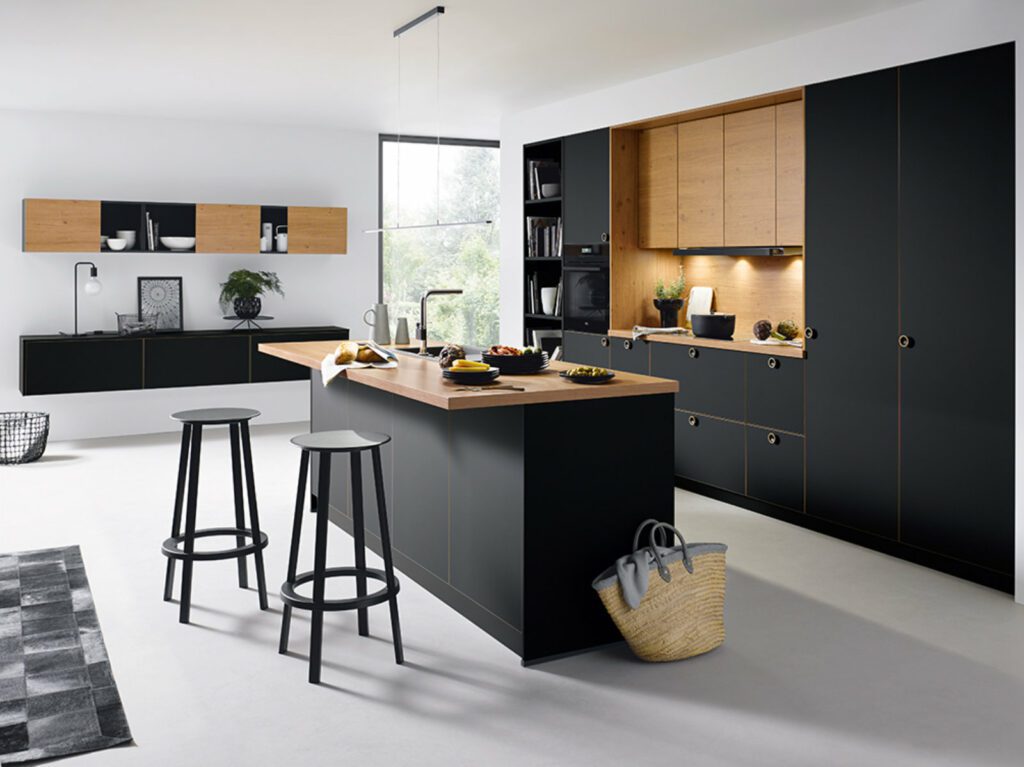 Brampton Kitchen Design – Working from Plans
Collaboration with architects and interior designers is a regular part of our work at Classique Kitchens, particularly when working from existing plans. By reviewing your plans, our Brampton kitchen design experts can quickly identify potential issues and recommend improvements. Rather than simply following a plan as is, we approach each design with a new perspective, looking for ways to enhance it and maximise your kitchen's potential.
Our team has worked closely with architects on multiple occasions, making minor internal modifications that have a significant impact on the final result. At Classique Kitchens, we are committed to providing exceptional kitchen design services that not only meet but exceed your expectations.
A Flexible Approach to Kitchen Installation
Classique Kitchens offers a flexible approach to kitchen installation that allows our clients to choose the level of involvement they want. We offer a fully managed service that handles all aspects of the installation, including plumbing, electrics, and building works, freeing up our clients' time. We also ensure that you have a single point of contact throughout the process, who is a direct member of our team.
Our Installations Manager conducts regular site visits during a project to ensure that everything is proceeding smoothly and on schedule. We have three other experienced installation teams, each with over 10 years of experience in fitting kitchens. At each stage of the process, we are dedicated to delivering exceptional service and ensuring that our clients are completely satisfied with their kitchen installation.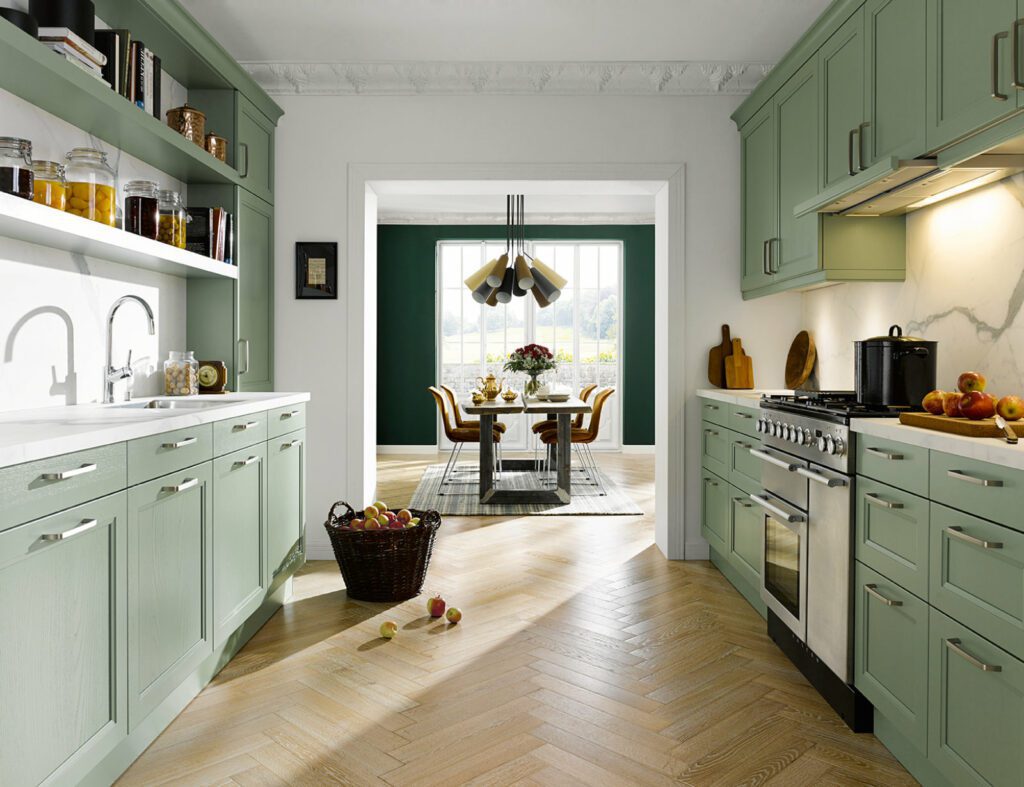 Collaborating With Your Contractors
At Classique Kitchens, we understand that effective communication and coordination are essential for a successful and stress-free kitchen installation. Before we begin any installation work, we will provide you with plans, elevations, and information on any load-bearing elements as required. If we are not conducting the installation ourselves, we can also arrange a site meeting with all your appointed contractors, preparing a schedule of works and exchanging contact information. This ensures that the installation proceeds smoothly while adhering to your vision for your new kitchen.
This complimentary service can make a big difference when it comes to the final results, and it's critical to ensure a successful kitchen installation. Our team values clear communication and collaboration with our clients and their appointed contractors to deliver exceptional service and ensure complete client satisfaction.
Want to Know More?
At Classique Kitchens, we are committed to providing exceptional kitchen design and installation services to our clients in Brampton and the surrounding areas. Our team's passion for creating beautiful, functional, and unique spaces, combined with their extensive experience, ensures that your new kitchen will be tailored to your individual needs and preferences. Contact us or visit our kitchen showroom near Brampton today to begin your new kitchen journey!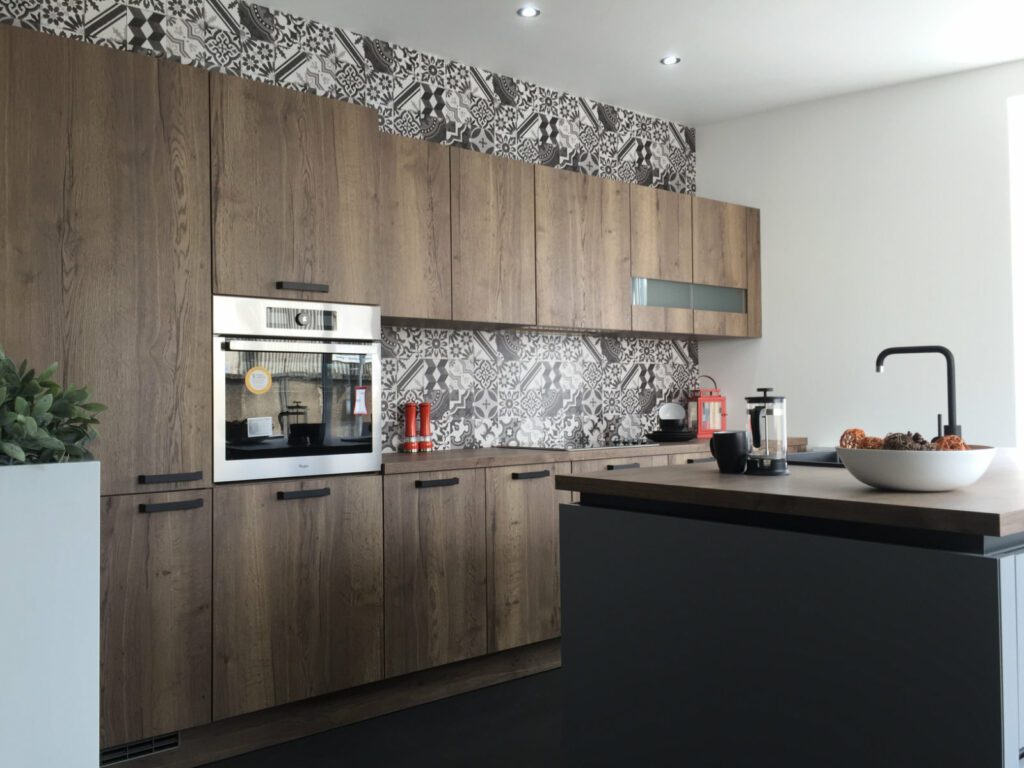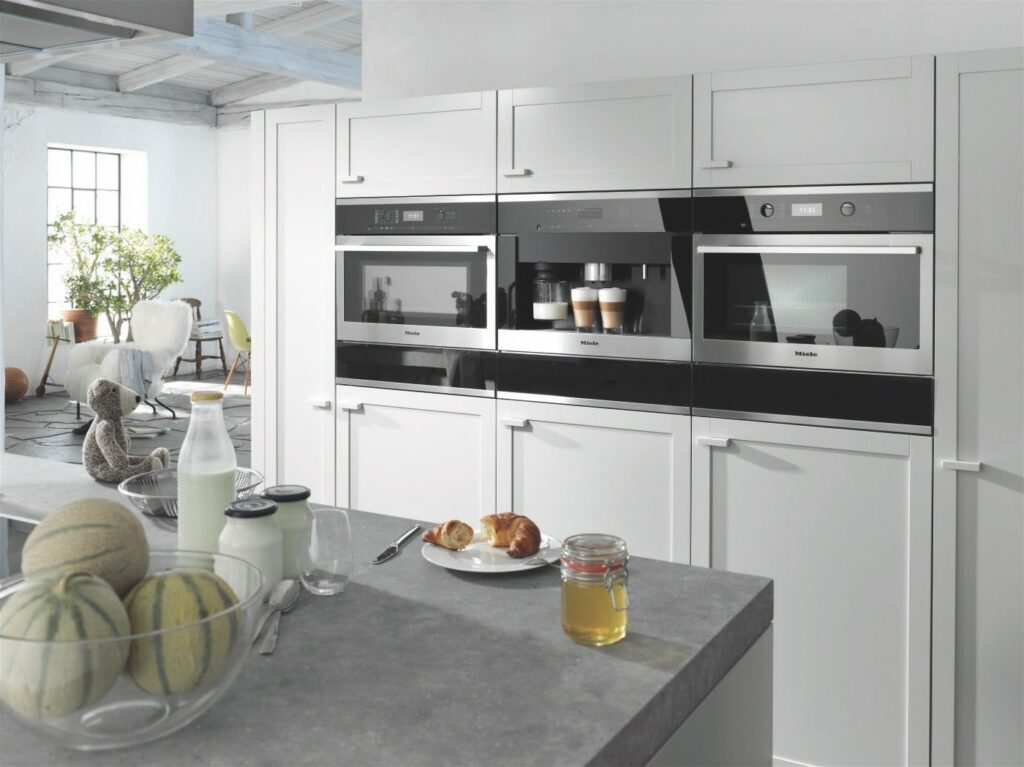 Book A Design Appointment