Explore Our Stunning German Kitchen Showroom Near Dumfries
Looking for a kitchen showroom near Dumfries? …Your search ends here with Classique Kitchens, the top provider of contemporary German kitchens for Dumfries, Carlisle, Cumbria, the Lake District, and southern Scotland. Our adaptable kitchen product range showcases customised kitchen designs from esteemed German manufacturers Stormer and Schuller, along with our deluxe in-house brand, Unity. We cater to budgets from £10,000 to approximately £45,000, ensuring you can find your perfect kitchen design!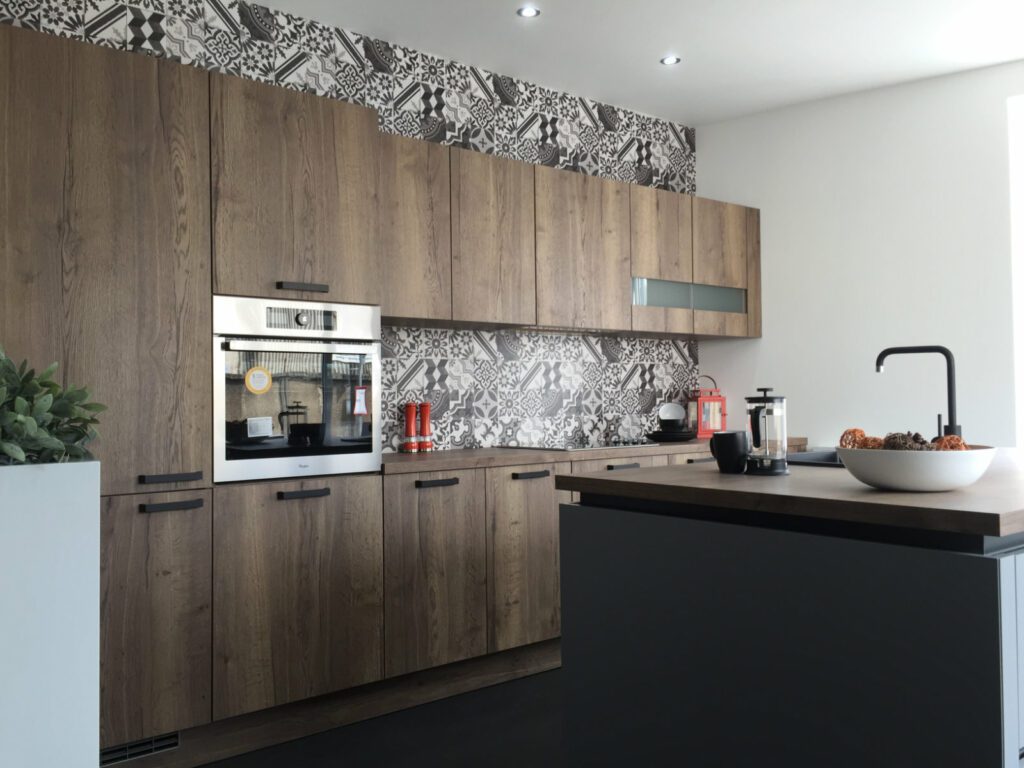 Why Choose a Classique Kitchen in Dumfries?
At Classique Kitchens, we recognise that every kitchen is distinct, and we design accordingly. We ask pertinent questions and adopt a flexible approach to create the perfect design. Our expertise in house building is very beneficial for our clients, since we're able to understand what works and what doesn't in a given space. When working from supplied architect plans, we possess the technical ability to identify potential enhancements for your kitchen, and will suggest alternative strategies to achieve the best possible outcome.
We genuinely care about our clients and their kitchens, taking pride in our designs. This dedication is apparent in our unparalleled attention to detail and the high standard of service we provide from the initial meeting to the final sign-off on a project.
Why Choose a German Kitchen in Dumfries?
German kitchens boast a global reputation for their innovative design, exceptional quality, and precise engineering. German kitchens are specifically designed to be well-built because Germans often take their kitchens with them when moving. To make this feasible, each kitchen must be robust and durable enough to withstand removals and re-fittings.
German kitchens are also admired for their aesthetic qualities, with a sleek and modern look. They're efficiently made and available in a wide variety of different colours, styles, and finishes. At Classique Kitchens, we have extensive experience in designing stunning German kitchens, being proud providers of Schuller and Stormer kitchens.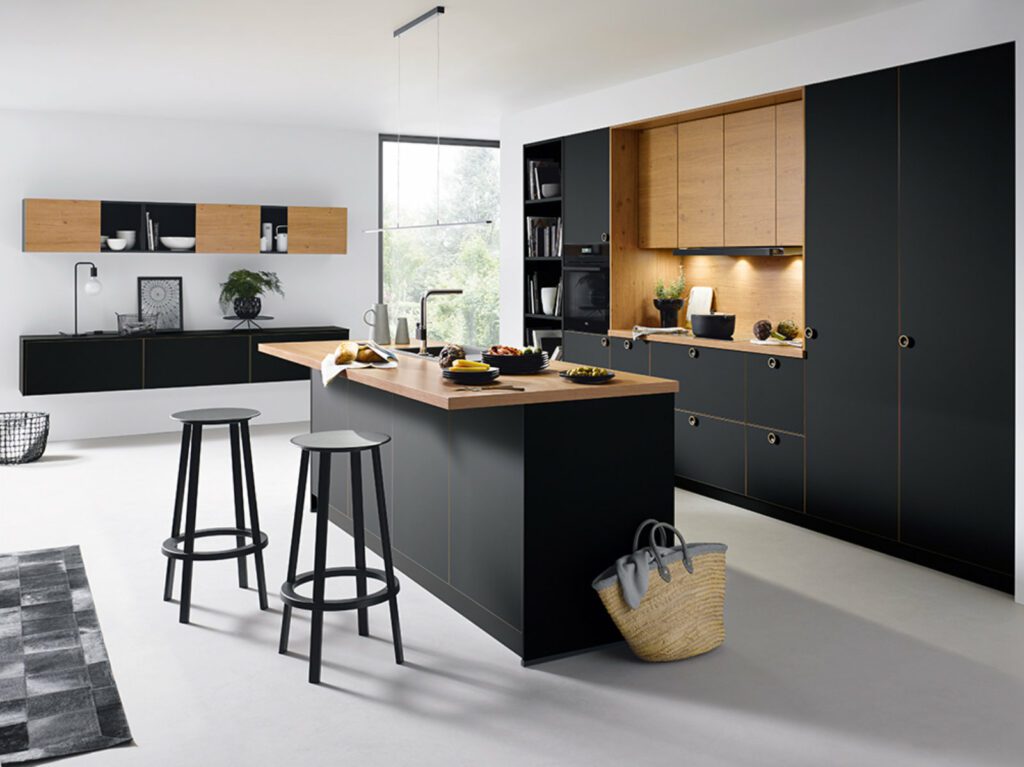 Complimentary Dumfries Kitchen Design Service
At Classique Kitchens, you'll benefit from our team's combined 25+ years of experience in design and construction. We work closely with you throughout the process, adding value at each stage, and all clients are able to gain something from our vast technical expertise. Our Dumfries kitchen design specialists always strive to create something unique compared to what you might find elsewhere! 
Our kitchen design service is free of charge and can be conducted by appointment in our luxury kitchen showroom, or we can visit you at home if you prefer. Our kitchen design and installation service covers Dumfries, most of Cumbria, the Lake District, and even southern Scotland.
Our Approach to Kitchen Design in Dumfries
When you visit us for your initial kitchen design meeting, we will discuss your requirements and what your vision is for your new kitchen. This includes your personal preferences and any appliances. Our Dumfries kitchen design experts will inquire about how you utilise your current kitchen and how you would like to use it in the future.
With our expertise, we can offer advice on the best styles, colours, and finishes that will achieve your desired look, and if you already have ideas, please bring them with you. For instance, many clients have saved ideas from Instagram, Houzz or Pinterest.
Unless we are working from a plan, we appreciate it if you let us visit your home to take measurements. Following this, our stunning CAD kitchen designs are provided free of charge, and we can make any necessary changes after you've had a chance to view them. You'll also have the opportunity for a Virtual Reality experience, allowing you to completely immerse yourself in your brand-new kitchen!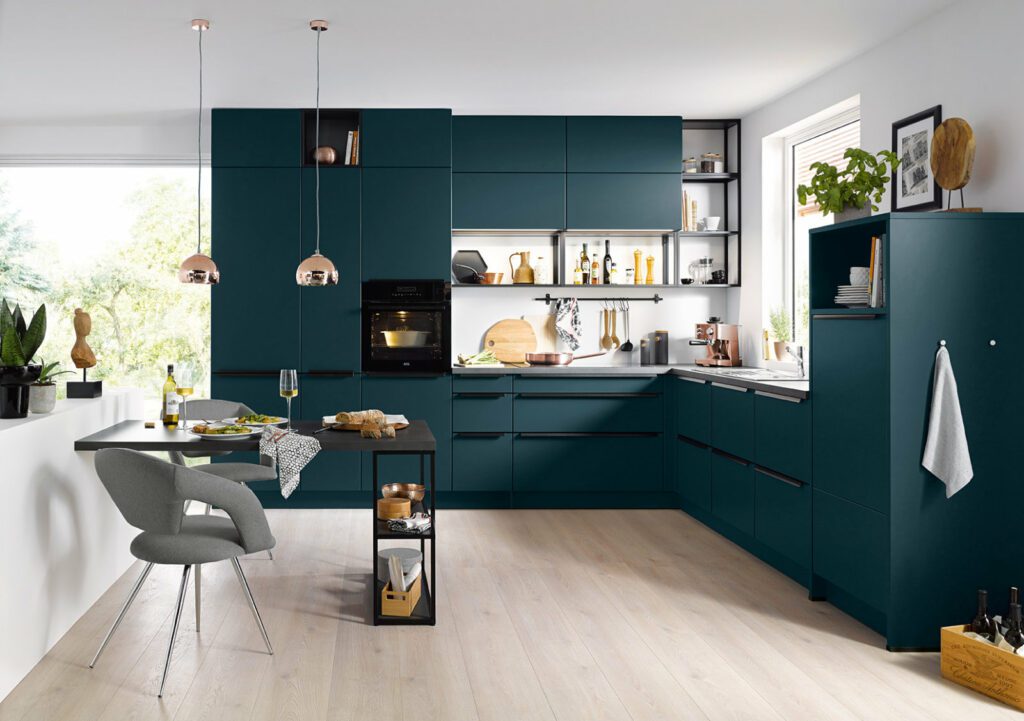 Visit Our Kitchen Showroom Near Dumfries
We believe that the most effective way to determine if we are the ideal kitchen design service for you is by visiting our kitchen showroom near Dumfries, situated less than an hour's drive away in Carlisle. We understand that visiting us during the working week may be difficult for some clients, which is why we remain flexible and offer evening appointments, even on Sundays. We also offer ample parking, both on-site and nearby, for your convenience.
Book your free kitchen design appointment at our kitchen showroom near Dumfries for an exploration of our captivating showroom displays, all meticulously designed to ensure finishes that not only work within our showroom but also in our clients' homes. Here, we showcase our three German brands, Schuller, Stormer, and Unity, including over 200 door samples. We additionally have handles, worktops, and appliances from Bosch, Bora, and AEG on display, allowing for a complete image of what your kitchen might look like.
Make the Most of Your Visit to our Kitchen Showroom Near Dumfries
Most appliance displays in our kitchen showroom near Dumfries are fully functional, allowing us to demonstrate their capabilities. We encourage you to attend our regular cooking demonstrations, where both new and existing clients are welcome. And, for clients with children, we warmly welcome you to bring them along during your showroom visit. As parents of three boys, we understand that children may not sit quietly while we discuss your designs, so we do our best to provide entertainment for younger visitors.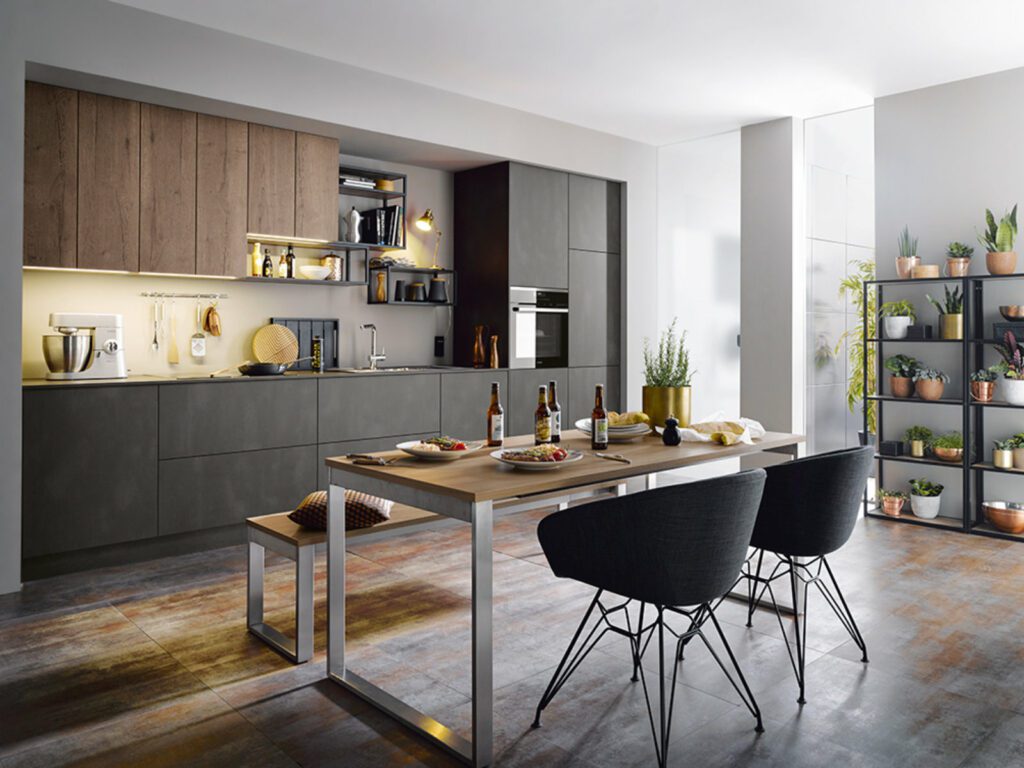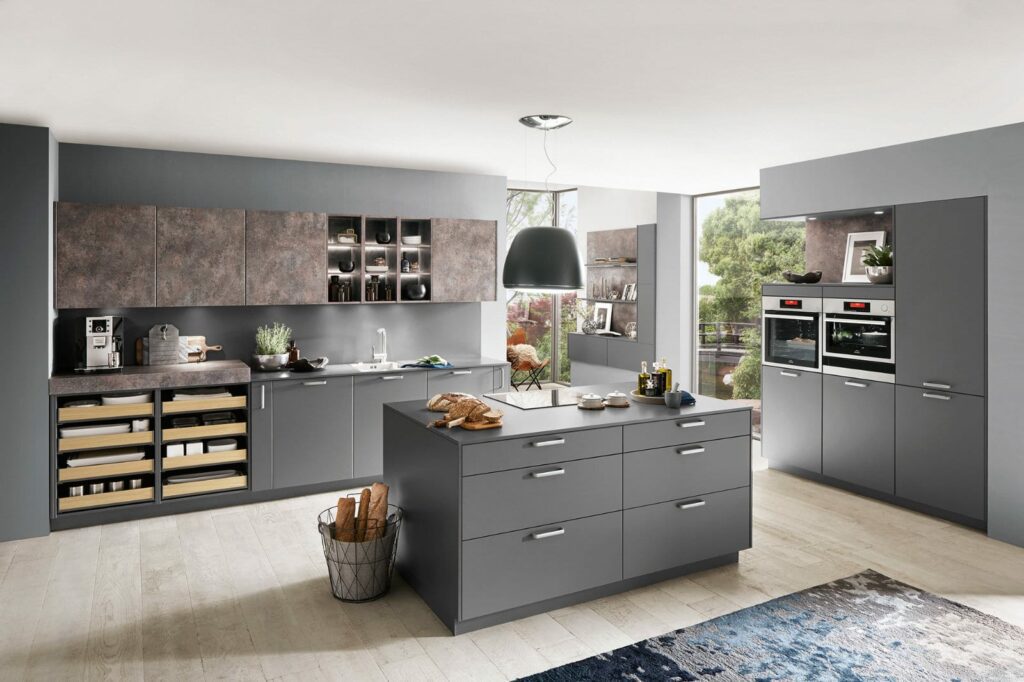 Dumfries Kitchen Design – Working from Plans
Many of our projects involve working from plans, and our Dumfries kitchen design experts frequently collaborate with architects and interior designers. Once we've viewed your plans, we will immediately be able to determine what will work and what won't. At Classique Kitchens, we don't simply follow an existing plan but always examine it with fresh eyes, suggesting changes where we see the potential for a better kitchen design. Sometimes, something as simple as slightly moving a window greatly influences the final result. Our team has cooperated with architects on numerous occasions, often making small internal changes that are easy to implement and help create a more polished kitchen.
A Versatile Approach to Kitchen Installation
At Classique Kitchens, we also offer a very flexible approach to kitchen installation, carrying out as much or as little of the work as you desire. For example, we provide a fully managed service where we handle everything from plumbing, electrics, and building works. We also guarantee that clients have a direct member of the Classique team as a point of contact throughout the process.
Our Installations Manager conducts regular site visits during a project to ensure that all works are progressing according to plan. We additionally have three other installation teams, each with over 10 years of experience in fitting kitchens. All the tradesmen we collaborate with are professionals we have known and worked with for many years, maintaining an excellent working relationship with them. Prior to delivery, Classique Kitchens are stored in Dumfries' largest storage facility, which is fully secure and insured. You are more than welcome to visit and inspect your new kitchen before installation.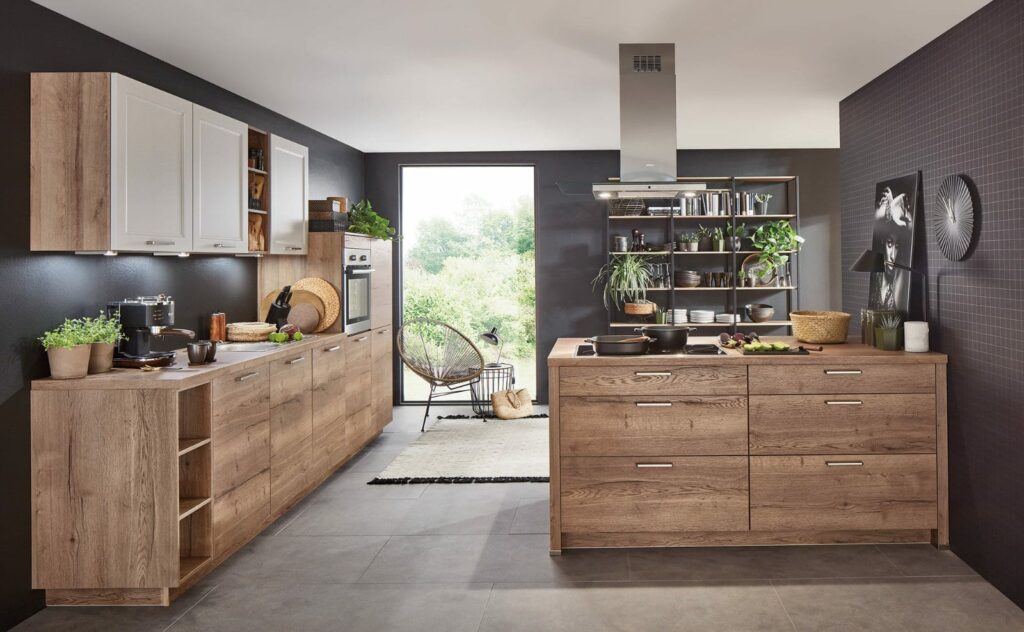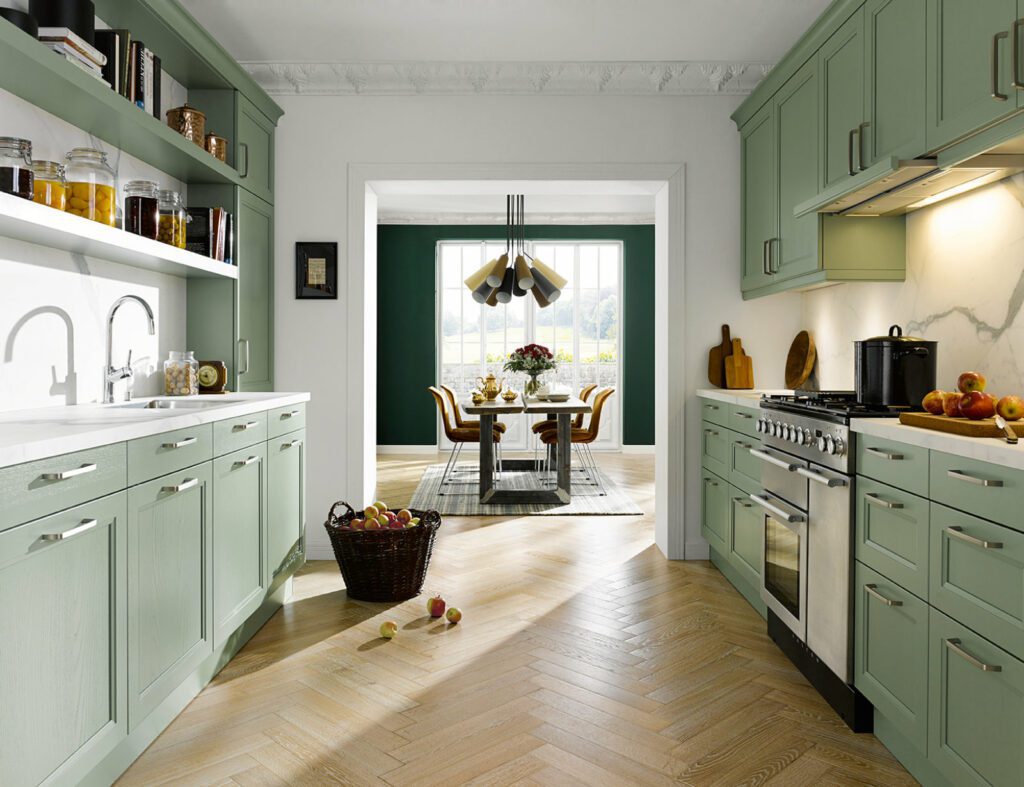 Liaising With Your Contractors
If Classique Kitchens is not conducting the kitchen installation ourselves, we will organise a site meeting with all your appointed contractors to guarantee everyone is working toward the same end result. During this period, we will prepare a schedule of works and exchange contact information so that we can maintain communication as needed throughout the project. This supplementary service is completely free of charge, but it's extremely important for our goal of a successful and stress-free kitchen installation.
Want to Know More?
Classique Kitchens is dedicated to providing outstanding kitchen design and installation services for clients in Dumfries and the surrounding areas. Our team's extensive experience and passion for creating beautiful, functional, and unique spaces ensure that your new kitchen will be tailored to your individual needs and preferences. Don't hesitate to contact us to learn more about our services or to book an appointment at our exquisite kitchen showroom near Dumfries!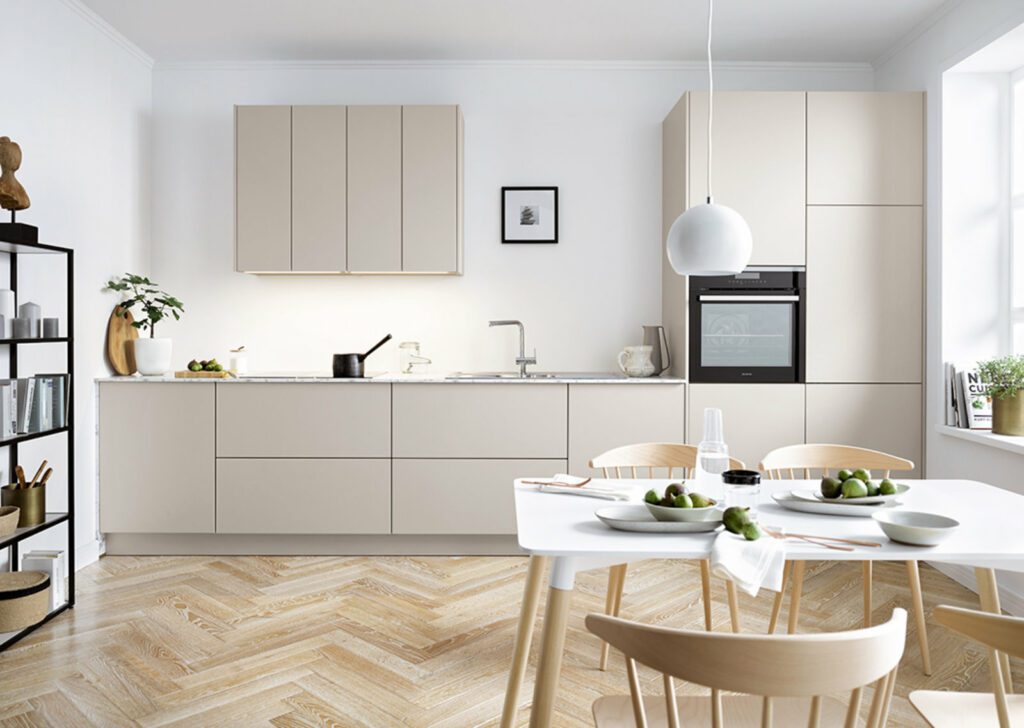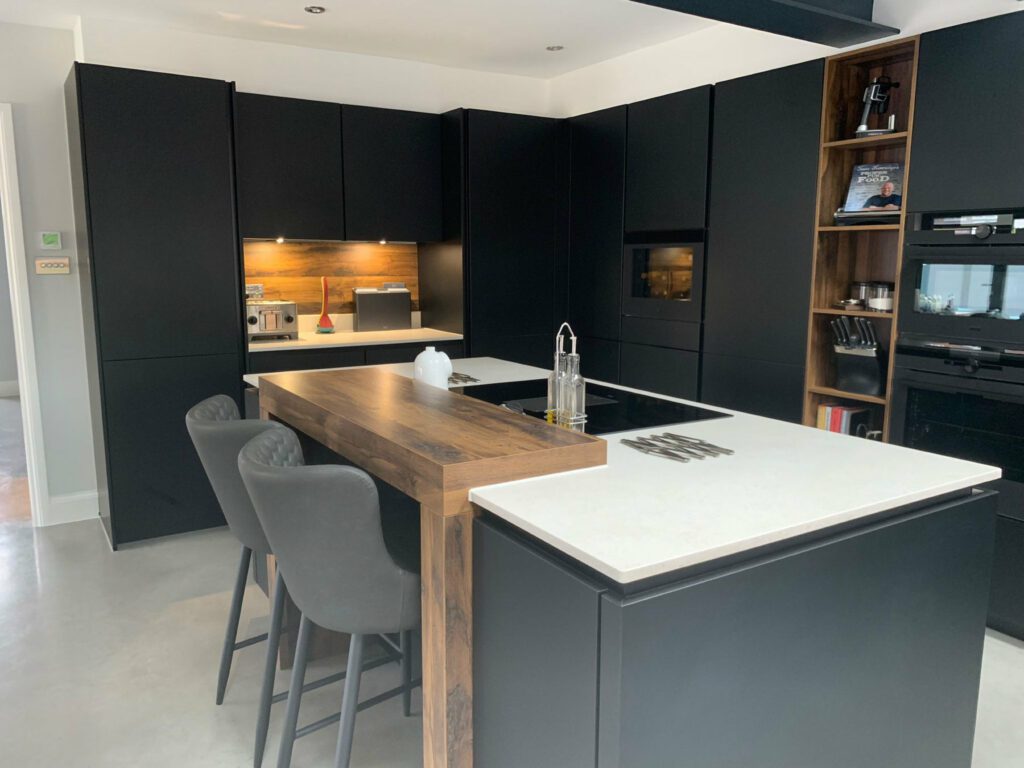 Book A Design Appointment