Discover Our Excellent German Kitchen Showroom Near Kendal
Are you in search of a kitchen showroom near Kendal? …Welcome to Classique Kitchens, your foremost supplier of state-of-the-art German kitchens for Kendal, Carlisle, Cumbria, the Lake District, and southern Scotland. Catering to projects starting from £10,000, our flexible kitchen product range offers personalised kitchen designs from top-tier German brands such as Stormer and Schuller, and our own high-end in-house brand, Unity.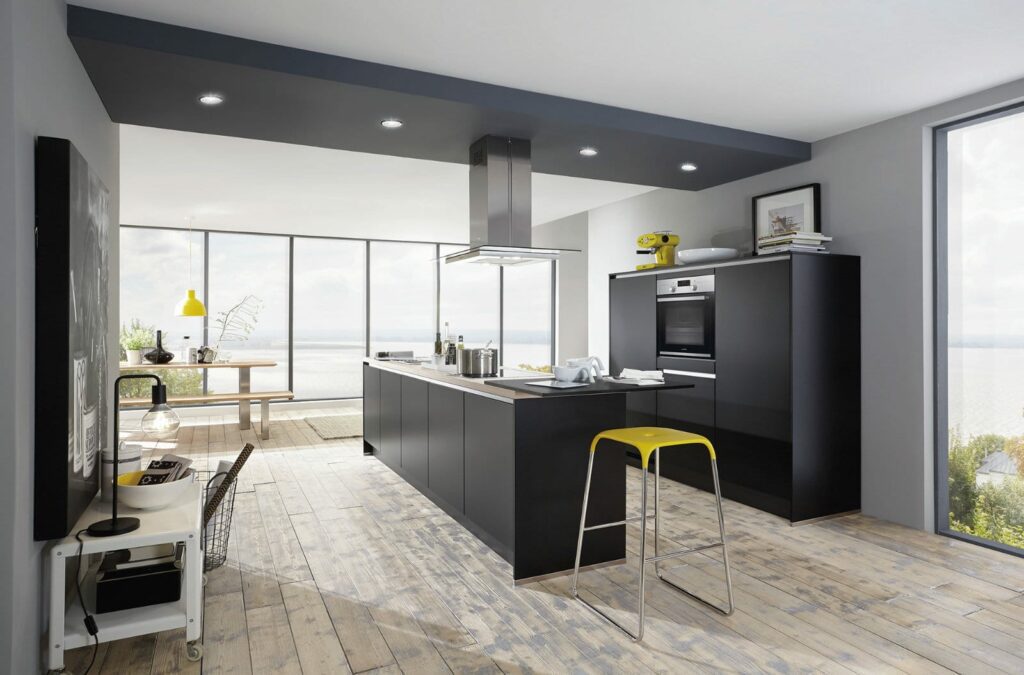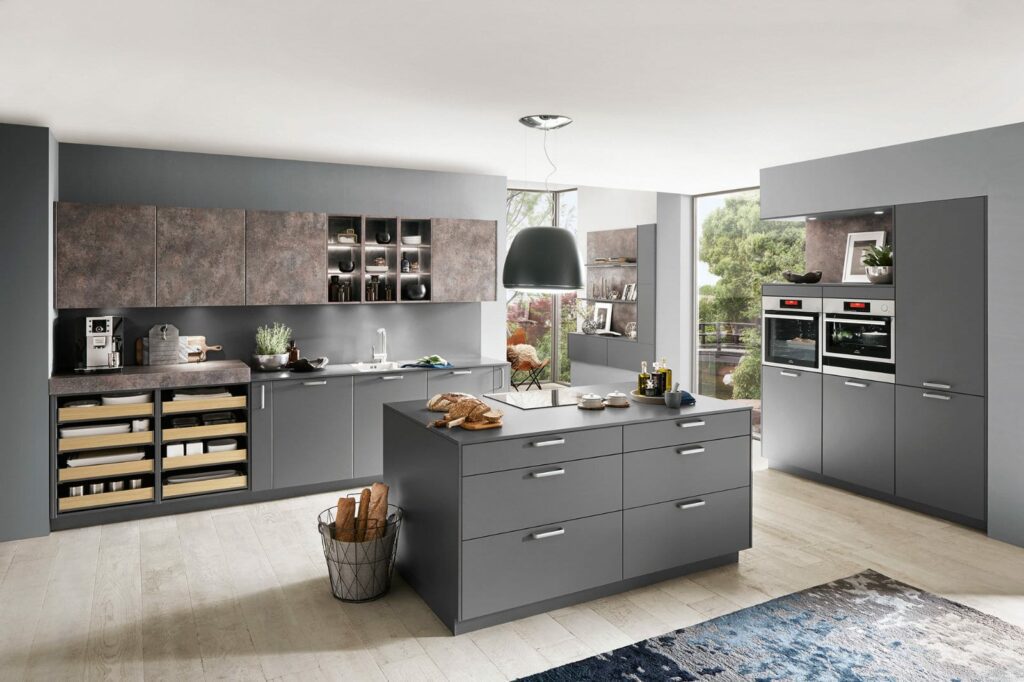 Why Classique Kitchens?
At Classique Kitchens, we appreciate that every kitchen is unique, and our designs reflect this idea. Our Kendal kitchen designers ask insightful questions and use a flexible approach to create the ideal design for your specific space. Our clients gain significantly from our team's experience in house building; this knowledge empowers us to discern what complements and what detracts from a particular space. When working from provided architect plans, we have the technical expertise to spot opportunities for enhancement and suggest alternatives for the best outcome.
Classique Kitchens has a genuine concern for our clients and their kitchens, and we take immense pride in our designs. This commitment shines through in our meticulous attention to detail and the superior standard of service we offer, from the initial meeting at our kitchen showroom near Kendal to the final approval of a project.
Why Choose a German Kitchen?
Known globally for their inventive design, superior quality, and precise craftsmanship, German kitchens are admired for their durability and style. An interesting cultural norm is that Germans often move their kitchens when they change homes. Thus, every German kitchen is designed to be sturdy enough to endure multiple reassemblies. German kitchens are also appreciated for their aesthetic appeal; they are sleek, modern, efficient and come in an array of stunning colours, styles, and finishes. Visit our kitchen showroom near Kendal to explore our exclusive range of German kitchen designs. With Classique Kitchens' rich experience in crafting beautiful German kitchens, why not contact us today and discover what we can create for you?
Discover Our Kitchen Showroom Near Kendal
We believe that the most efficient way to determine if we're the right kitchen design service for you is by exploring our kitchen showroom near Kendal, a short drive away in Carlisle. We provide ample parking space for your convenience. Knowing that weekdays might be challenging for some clients to visit us, we offer flexible appointments, including Sunday and evening appointments.
Book your complimentary kitchen design consultation at our kitchen showroom near Kendal, and we'll be delighted to guide you through our fascinating showroom displays. Each display is thoughtfully designed to ensure finishes that not only stand out within our showroom but also harmonise with our clients' homes. We showcase our three German brands, Schuller, Stormer, and Unity, including an array of over 200 door samples. Furthermore, we display handles, worktops, and appliances from Bosch, Bora, and AEG, being a premium partner for these prestigious brands.
In-Depth Experience at Our Luxury Kitchen Showroom
Many appliance displays in our kitchen showroom near Kendal are fully operational, providing us with the opportunity to showcase their features. We often host cooking demonstrations where both prospective and established clients are invited to participate. This hands-on experience allows you to interact with the appliances directly and gain a sense of which kitchen best suits your home. For clients accompanied by their children, we warmly encourage their presence during your showroom visit. As parents of three boys ourselves, we appreciate that little ones may not remain still during discussions about your designs. Therefore, we offer entertainment through iPads and games, ensuring an enjoyable showroom experience for all visitors.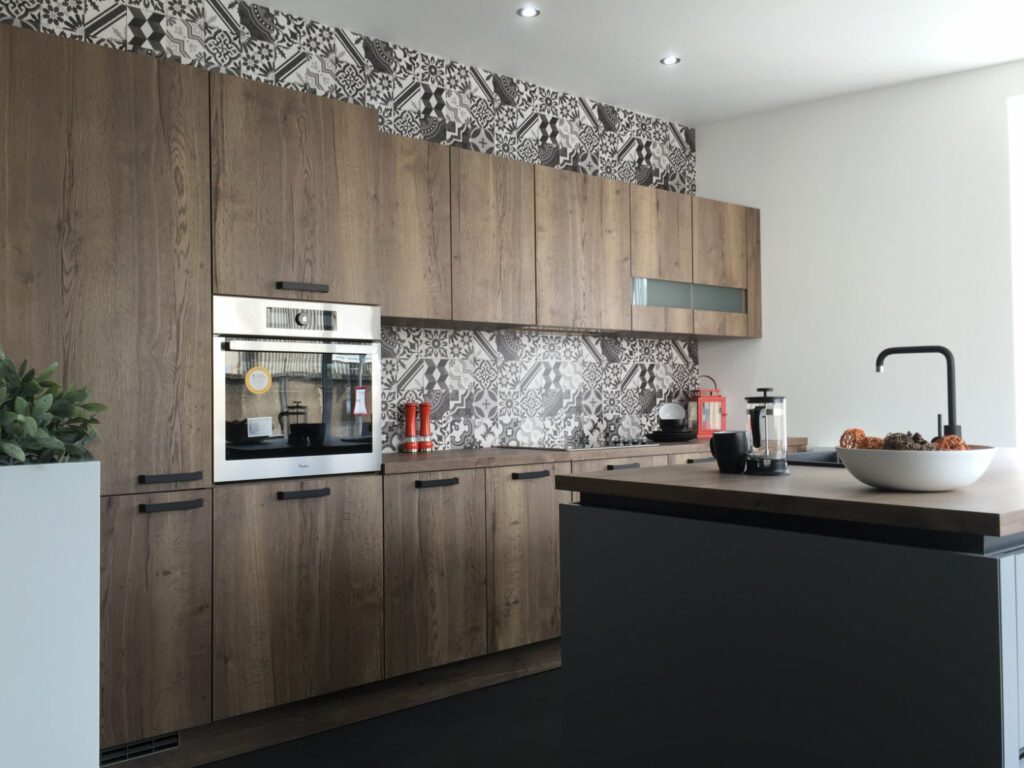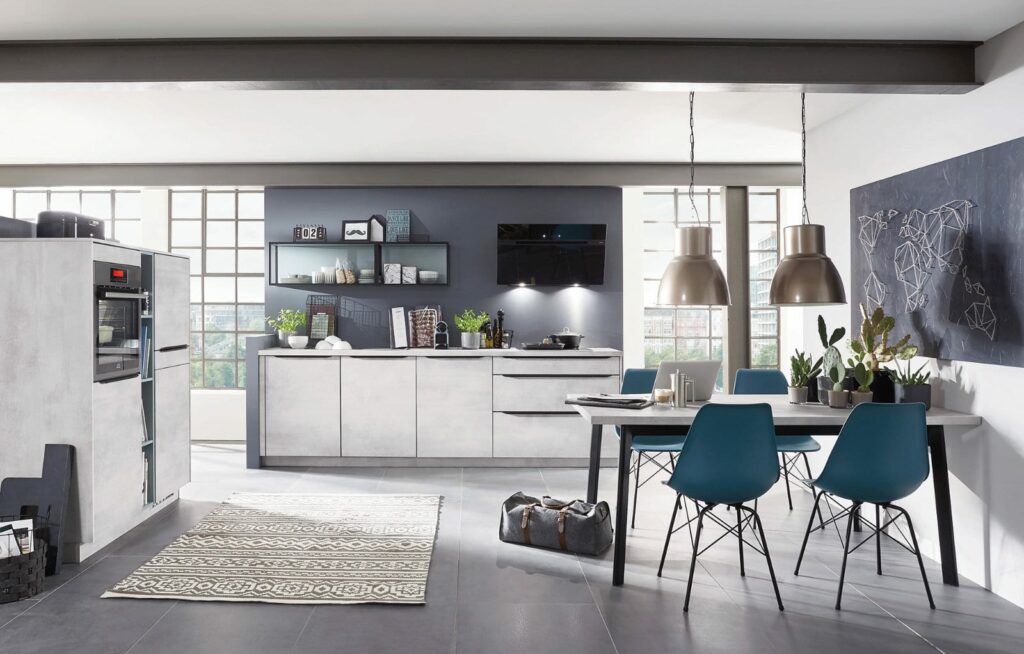 Complimentary Kendal Kitchen Design Service
Choose Classique Kitchens for your new kitchen design and enjoy the benefits of our team's accumulated expertise of over 25 years in design and construction. We stay by your side throughout the entire process, bringing added value at every step, with all clients profiting from our technical knowledge. Our Kendal kitchen design experts always aim to produce designs that are distinct and unique compared to what you might encounter elsewhere!
Our design service is provided at no cost and can be arranged by appointment in our luxury kitchen showroom near Kendal, or we can arrange a visit to your home if preferred. Our kitchen design and installation services are available in Kendal, the majority of Cumbria, the Lake District, and even southern Scotland.
Our Comprehensive Kitchen Design Approach
At our initial kitchen design meeting, we'll discuss your needs and aspirations for your new space, including your individual preferences and any specific appliances. Our Kendal kitchen design specialists will ask questions to understand your current kitchen usage and how you envision using it in the future. We'll also take into account any relevant open-plan or adjoining rooms and your desired room flow.
We're able to provide expert guidance on styles, colours, and finishes to achieve your desired aesthetic. If you've already gathered some ideas, we encourage you to share them with us. For example, many clients bring along saved ideas from Instagram, Houzz or Pinterest.
Unless we're working from existing blueprints, our method involves us visiting your home to take measurements. Following this, we supply you with striking CAD designs free of charge, and we present these to you, making any necessary adjustments per your request. Along with a detailed quote, we also provide an immersive Virtual Reality experience, allowing you to fully envision your new kitchen!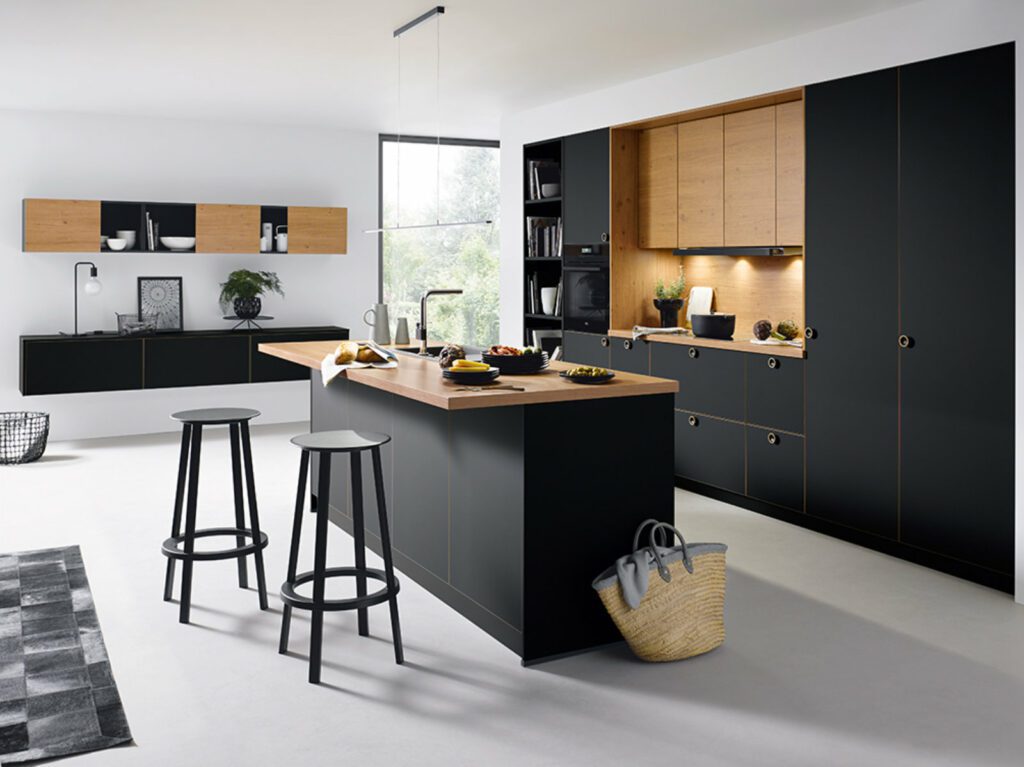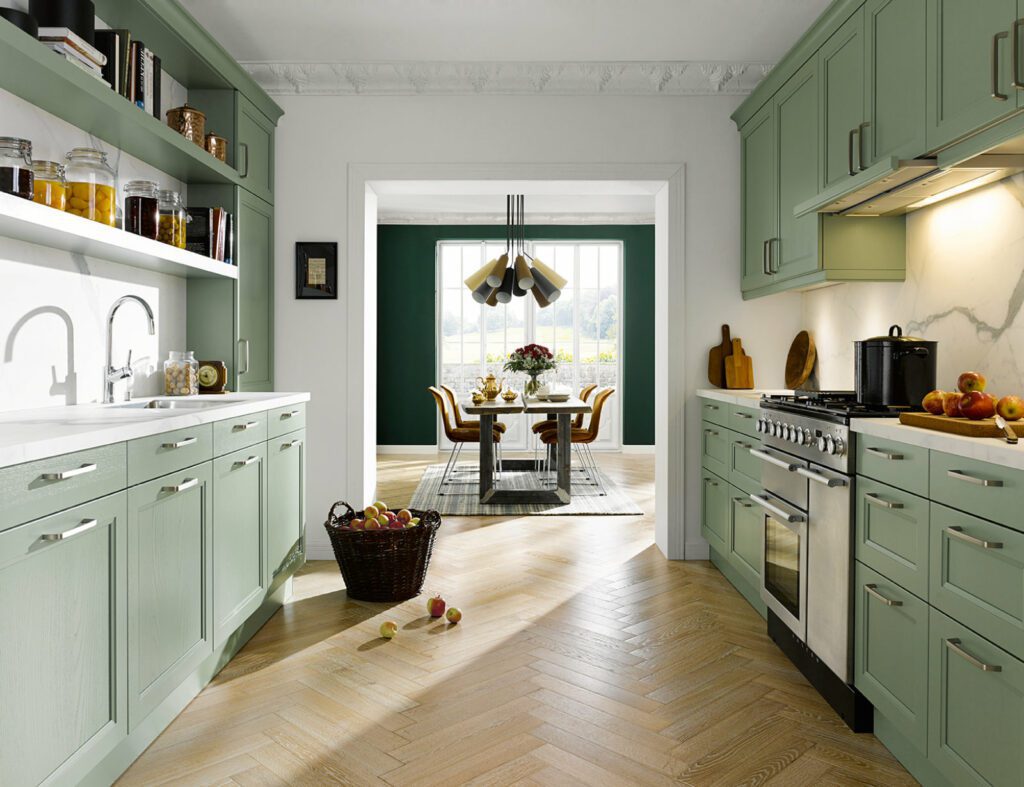 Kendal Kitchen Design – Working From Plans
Throughout our kitchen design process, we often engage with architects and interior designers and work from their plans. Our Kendal kitchen design experts can quickly assess your plans to identify what elements will work and which may require alteration. At Classique Kitchens, we don't blindly adhere to an existing plan but rather inspect it with a fresh perspective, suggesting modifications where we see room for improvement. For example, we might review a plan and determine that shifting a window could result in a superior kitchen design. Our team has often made minor internal adjustments that are straightforward to execute but enhance the overall look of a beautifully designed kitchen.
Flexible Approach to Kitchen Installation
At Classique Kitchens, we adapt our approach to kitchen installation to accommodate our clients' needs, taking on as much or as little of the project as you prefer. We provide a fully managed service in which we oversee everything from plumbing and electrical work to building tasks, thus ensuring a hassle-free experience. Throughout the process, we also provide you with a single point of contact, who will be a direct member of the Classique Kitchens team.
Our Installations Manager regularly monitors the progress of projects through site visits, ensuring everything is on track. Beyond him, we have three seasoned installation teams, each boasting more than a decade of experience in kitchen fitting. We only collaborate with tradespeople who we have a long-standing professional relationship with. Prior to delivery, Classique kitchens are kept in an extremely secure and insured storage facility. We invite you to visit and examine your new kitchen prior to its delivery.
Coordinating with Your Contractors
Before any kitchen installation begins, we'll provide the necessary plans, elevations, and details on any load-bearing components. In situations where we aren't carrying out the installation ourselves, we'll organise a meeting on-site with all your selected contractors to ensure a cohesive understanding of the project's scope. We will draft a schedule of works and exchange contact details to maintain open lines of communication throughout the project. While this service is offered at no cost, it is integral to guaranteeing a seamless, successful, and stress-free kitchen installation.
Contact Classique Kitchens Near Kendal Today
Should you wish to inquire further, discuss your project in detail, or schedule an appointment at our luxurious kitchen showroom near Kendal, our friendly team awaits your call. Your dream kitchen is just a phone call away!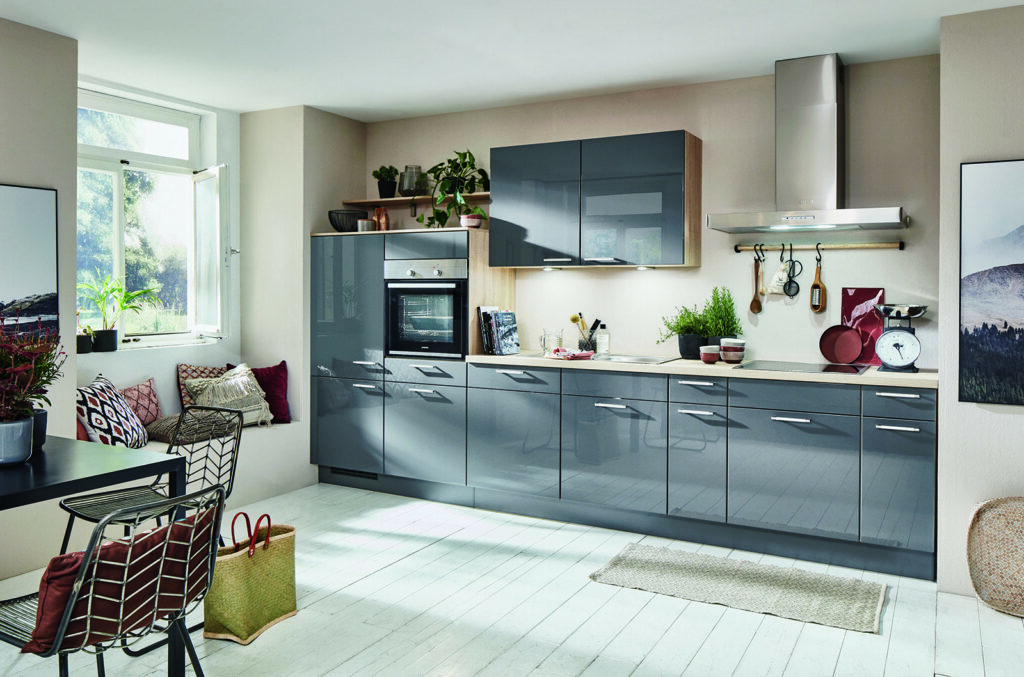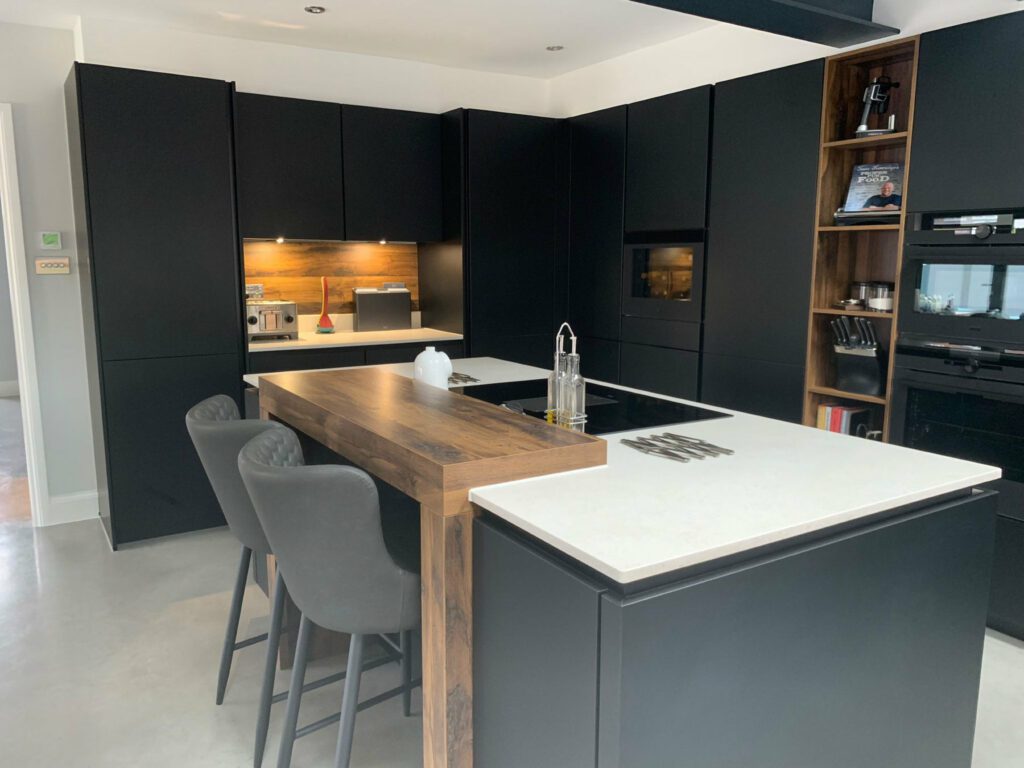 Book A Design Appointment