Discover Our Stunning German Kitchen Showroom Near Workington, Cumbria
Are you looking for a kitchen showroom near Workington? Look no further than Classique Kitchens, the premier provider of modern German kitchens in Workington, Carlisle, Cumbria, the Lake District, and southern Scotland. Our versatile kitchen range is ideal for kitchen projects starting from £10,000 and features designs from renowned German brands Stormer and Schuller, as well as our luxurious in-house brand, Unity. At Classique Kitchens, we are dedicated to creating and installing a kitchen space that you'll truly cherish for years to come!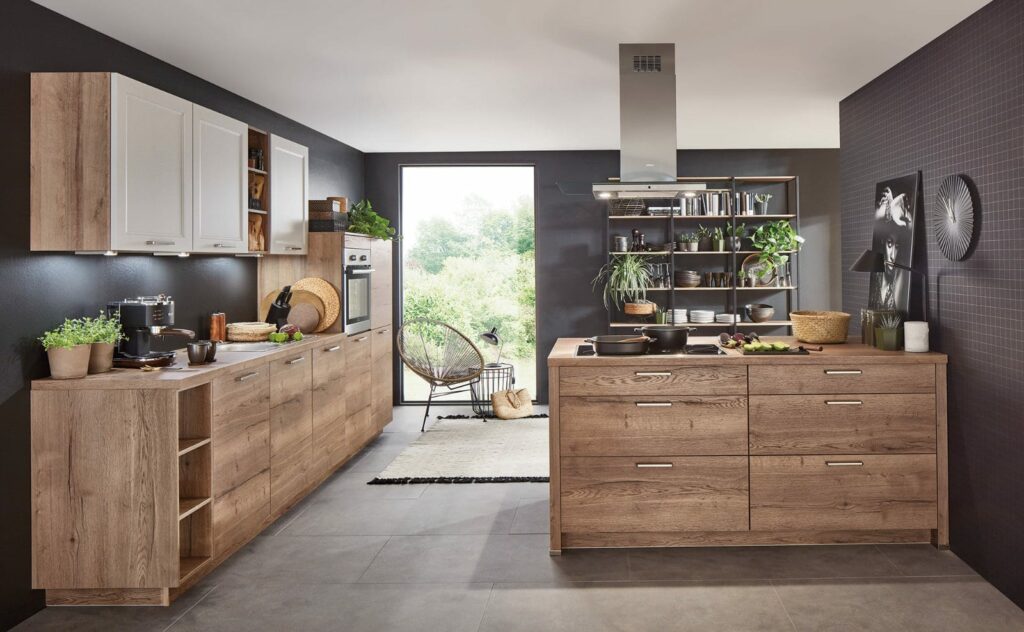 Choose Classique Kitchens for Outstanding Kitchen Design
At Classique Kitchens, we understand that each kitchen is unique, and we tailor our designs accordingly. By asking the right questions and adopting a flexible approach, we will come up with a kitchen concept for you that is both functional and fully customised to your individual needs. Our team's background in house building further enhances the design process, enabling us to determine the most suitable kitchen layout for your requirements. Furthermore, when working from supplied architect plans, we possess the technical ability to identify areas that could be improved, ensuring you make the most of your available kitchen space.
Our Workington kitchen design experts are passionate about each project, and we take great pride in the designs we create for our customers. Our commitment to our clients is evident in the high standard of service we provide. From your initial meeting at our kitchen showroom near Workington to the installation of your kitchen, we are devoted to offering the best advice and service tailored to your needs.
Why Choose a German Kitchen in Workington, Cumbria?
German kitchen design is synonymous with exceptional quality, innovative designs, and expert engineering, resulting in a durable and stylish kitchen. German kitchens are built to last, as Germans frequently take their kitchens with them when they move house. This is why each kitchen is designed to be as robust as possible, ensuring it can withstand multiple removals and re-fittings.
German kitchens are also known for their sleek and modern appearance, making them ideal for contemporary spaces. They are available in a wide array of attractive colours, styles, and finishes, allowing you to find the perfect match for your home. At Classique Kitchens, we have extensive experience in designing stunning German kitchens, providing kitchens from trusted German kitchen brands, Schuller and Stormer.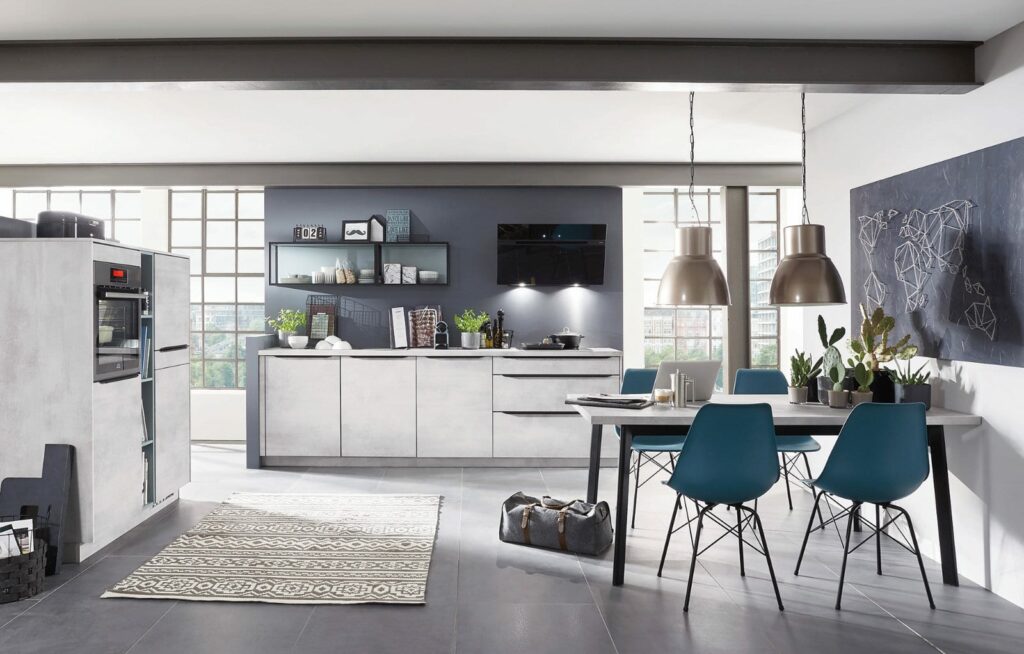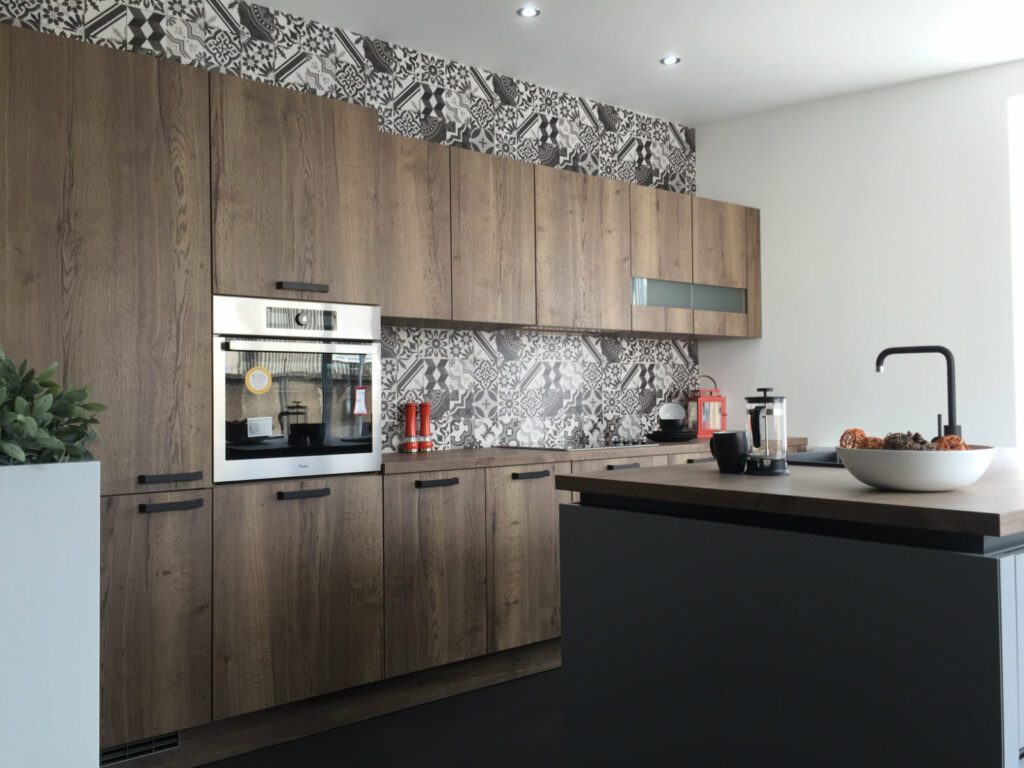 Experience Our Kitchen Showroom Near Workington
The best way to gain inspiration for your new kitchen is by visiting our luxury kitchen showroom near Workington. Located in Carlisle, we may not be the closest kitchen showroom in Workington, but we certainly make up for this in terms of what we can offer, and we know we're worth the journey! Along with our free expert kitchen design service, we have free on-site parking for your convenience, and understanding that it can be difficult to visit during the working week, we offer flexible appointments and can even arrange evening meetings, including Sundays.
Book Our Free Kitchen Design Service
Schedule a free kitchen design appointment at our kitchen showroom near Workington, and our friendly team of Workington kitchen experts will be delighted to guide you through our extensive range of showroom displays. Each kitchen we showcase is meticulously designed to ensure finishes that not only work within our showroom but also in our clients' homes. And, for clients with children, we warmly welcome you to bring them along during your showroom visit. As parents of three boys, we understand that children may not sit quietly while we discuss your designs, so we do our best to provide entertainment in the form of iPads, games, and building blocks for younger visitors.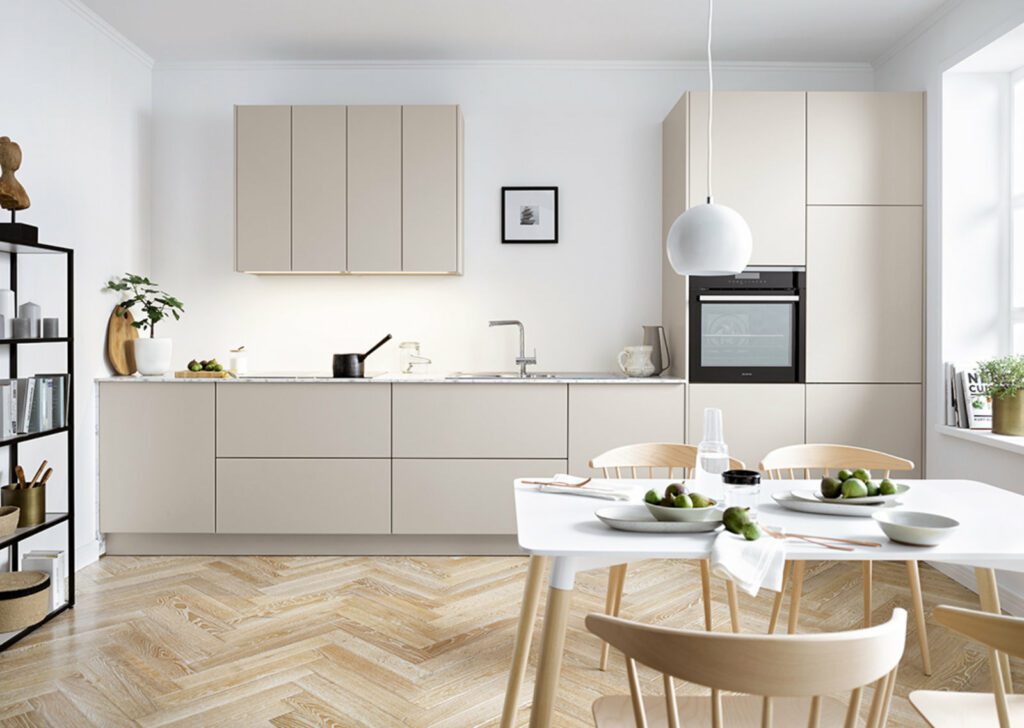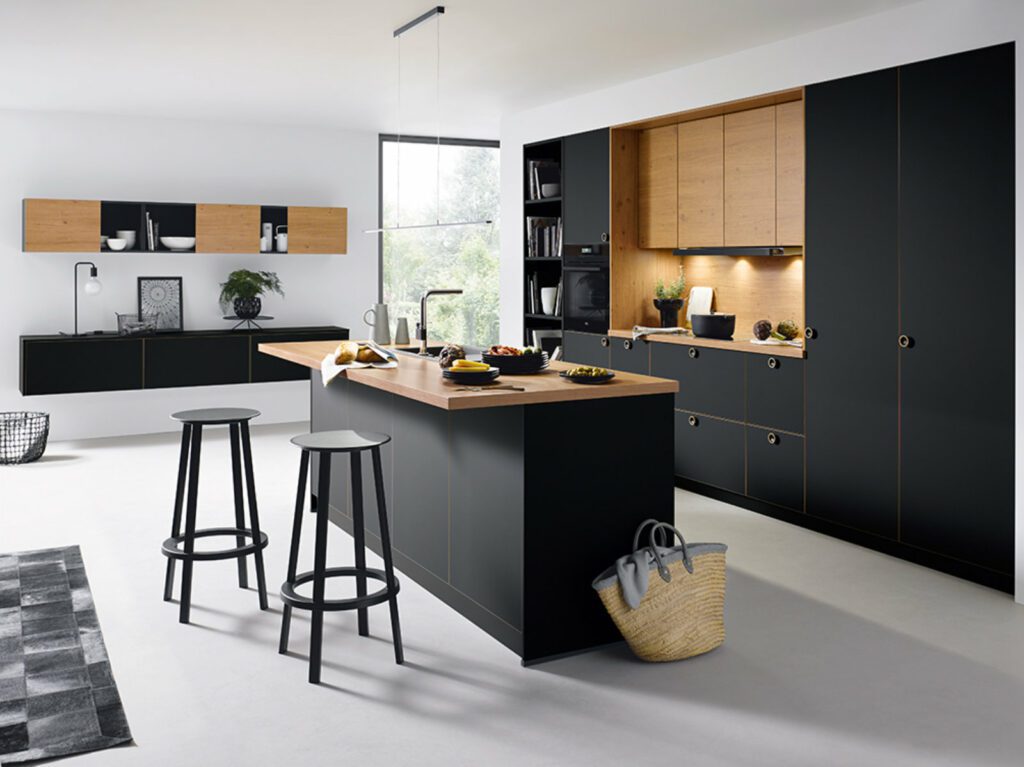 Maximise Your Visit to our Kitchen Showroom Near Workington
When visiting our kitchen showroom near Workington, you can get hands-on experience with our German kitchen brands, Schuller, Stormer, and Unity, including over 200 door samples. We also provide handles, worktops, and appliances from Bosch, Bora, and AEG, allowing you to fully plan every aspect of your new kitchen. Most kitchen appliance displays in our showroom are functional, meaning you can experience their capabilities for yourself, and we regularly host cooking demonstrations, where both new and existing clients are invited to attend.
Our Kitchen Design Expertise
With Classique Kitchens, you'll benefit from our team's combined 25+ years of experience in kitchen design and construction. We'll work closely with you and provide advice during every stage of the process, ensuring that you benefit from our vast technical expertise. Our Workington kitchen design experts always strive to create something unique compared to what you might find with a different kitchen company, and our service is entirely tailored to you and your lifestyle.
Our kitchen design service is free of charge and can be carried out at our luxury kitchen showroom near Workington. Alternatively, we can arrange a visit to your home. Our kitchen design and installation service is available in Workington, most of Cumbria, the Lake District, and even southern Scotland.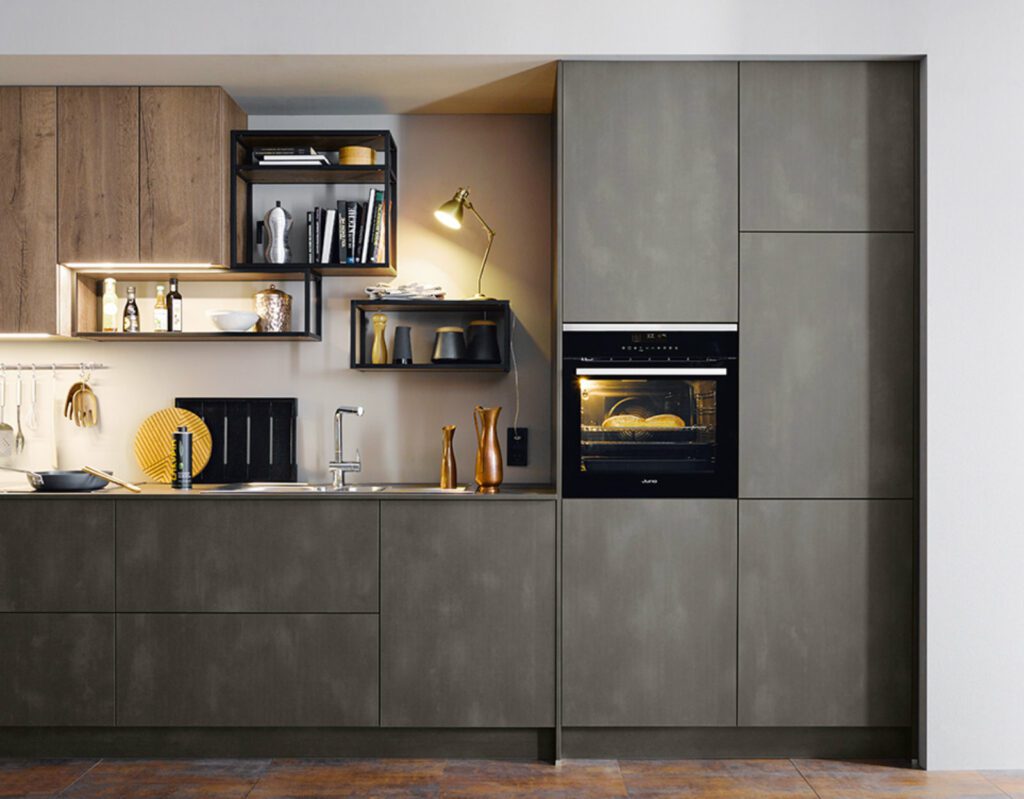 Our Approach to Kitchen Design in Workington
At our initial meeting for your new kitchen design, we will discuss your requirements and aspirations for your new kitchen. This includes your personal preferences and any appliances you wish to have. Our Workington kitchen design experts will ask the necessary questions to determine how you'll use your kitchen and which style/layout might be the best option for you. We will also consider any adjoining or open-plan rooms that would impact the kitchen design and how you want the flow of the room(s) to be.
We can offer guidance on different kitchen styles, colours, and finishes to achieve the look you want. If you have any existing ideas, we encourage you to bring them with you. Many clients save ideas from social media platforms such as Instagram or have Houzz or Pinterest boards they can share with us.
Visualise Your Kitchen With Realistic Designs
Unless we are working from a plan, we prefer to visit your home to take measurements. Afterward, we will work on a design and present you with a beautiful CAD design free of charge. This allows you to fully visualise the final result, and we can make any necessary adjustments according to your specifications. Along with a fully itemised quote, you will also have the opportunity to experience Virtual Reality, allowing you to completely immerse yourself in your stunning new kitchen!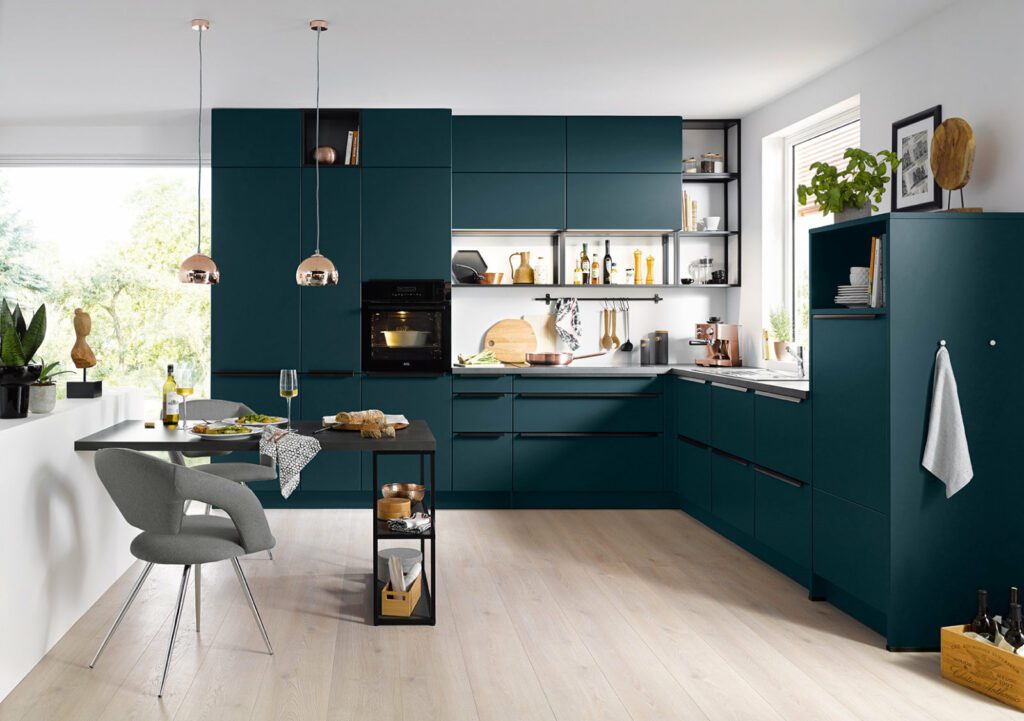 Workington Kitchen Design – Working from Plans
Our Workington kitchen design specialists often collaborate with architects and interior designers on many of our projects. We welcome the opportunity to work from plans, and upon receiving them, we can quickly determine what will work and what won't. However, at Classique Kitchens, we don't just follow the plan as it is but always examine it with a fresh perspective, suggesting modifications where we believe your kitchen's potential can be enhanced, always with the goal of giving you the very best for your home and your kitchen!
One example of this is when we observe a window's position on a plan and realise that moving it 600mm to the left or right would result in a more aesthetically pleasing or functional kitchen design. On multiple occasions, our team has worked with architects, making minor internal adjustments that are simple to implement but drastically improve the final design's overall finish.
Our Approach to Kitchen Installation
At Classique Kitchens, we understand that our clients have varying levels of experience with home renovation projects. Therefore, we provide a highly flexible approach to kitchen installation, allowing clients to choose how much or little of the work they want us to do. For instance, we offer a fully project-managed service where we take care of everything from plumbing, electrics, and building works, ensuring a seamless and stress-free kitchen renovation experience for you. We also ensure that throughout the process, you have a direct member of the Classique Kitchens team as a point of contact to simplify communication.
In addition to our Installations Manager who conducts regular site visits to ensure that all works are progressing smoothly, we have three other installation teams available. Each team has over 10 years of experience in fitting kitchens, making for professional and efficient installation. We work only with tradespeople we have known and collaborated with for many years, maintaining an excellent working relationship with them.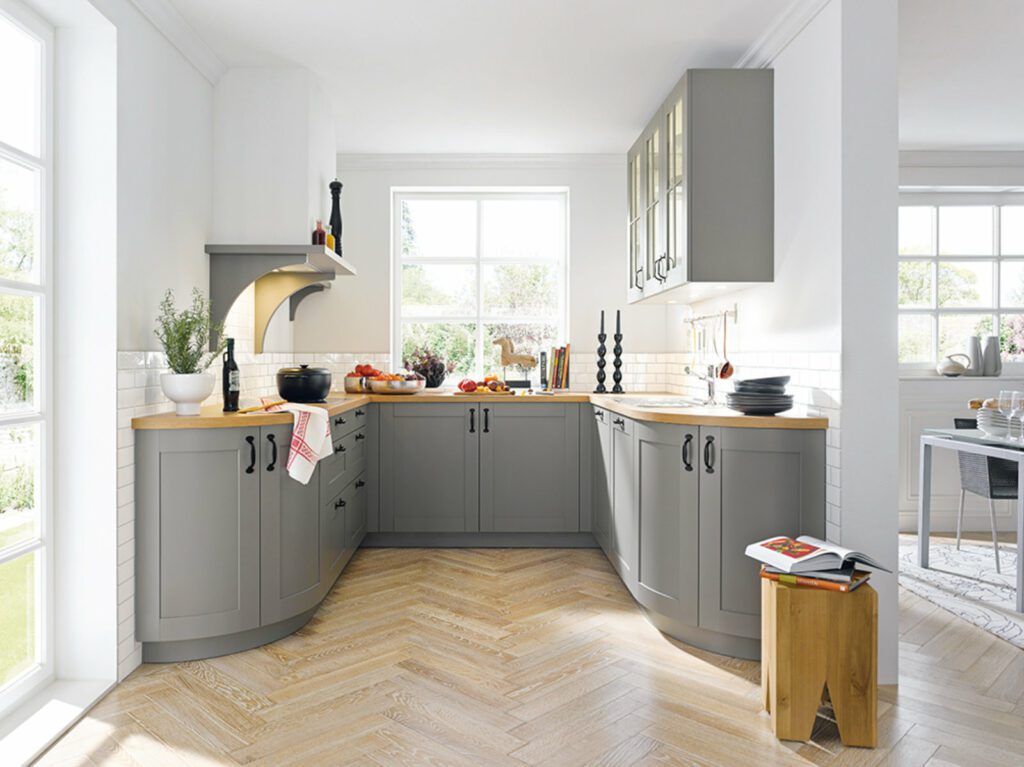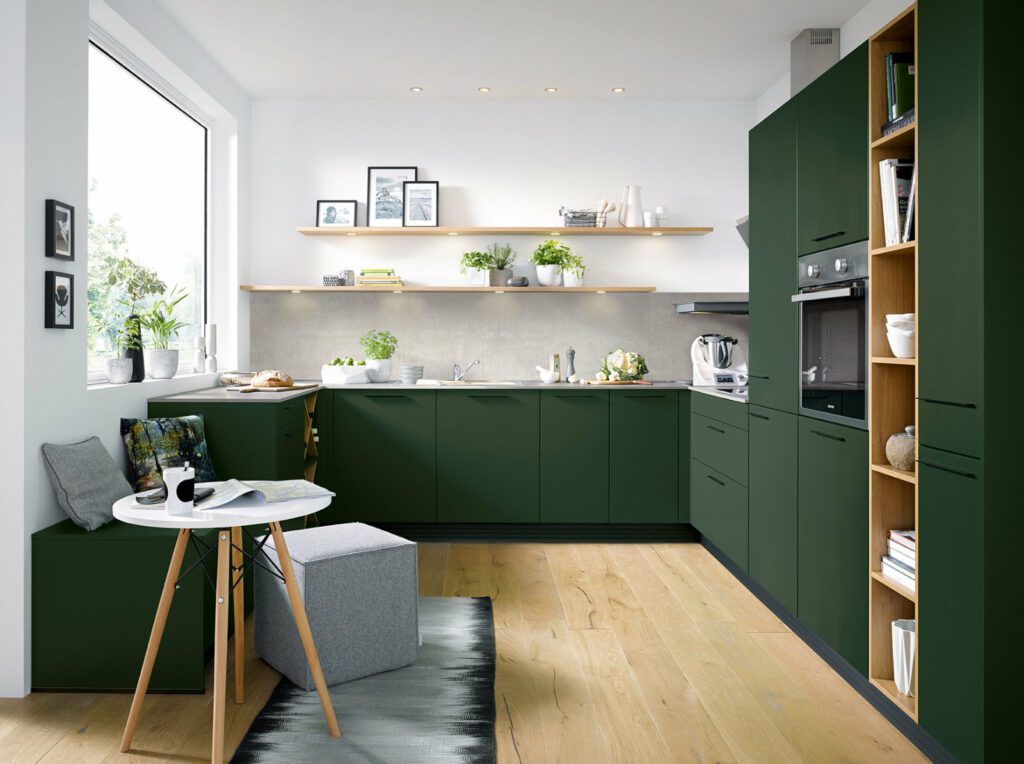 Liaising With Your Contractors
Before installing your new kitchen, our team will provide you with necessary plans, elevations, and information on any load-bearing elements. If we are not carrying out the installation ourselves, we will organise a site meeting with all your appointed contractors to ensure a seamless installation process.
We will liaise with your contractors, ensuring communication throughout to guarantee the final result corresponds with our initial design. While this additional service is free of charge, it is critical for ensuring that the kitchen installation is seamless, successful, and stress-free. We understand the importance of clear communication, and we make every effort to ensure that all contractors are informed and coordinated to achieve the best results.
Find Out More!
Classique Kitchens is dedicated to providing outstanding kitchen design and installation services for clients in Workington and the surrounding areas. Our team's extensive experience and passion for creating beautiful, functional, and unique spaces ensure that your new kitchen will be tailored to your individual needs and preferences. Don't hesitate to contact us to learn more about our services or to book an appointment at our kitchen showroom near Workington. Let us help you transform your home with a stunning German kitchen from Classique Kitchens.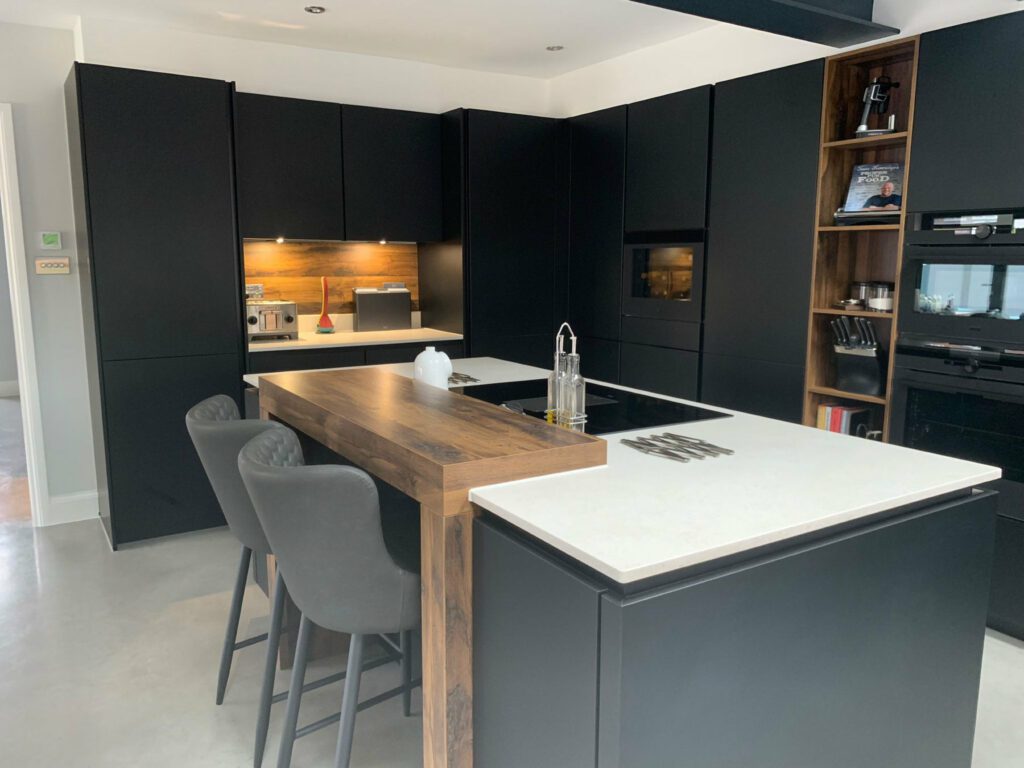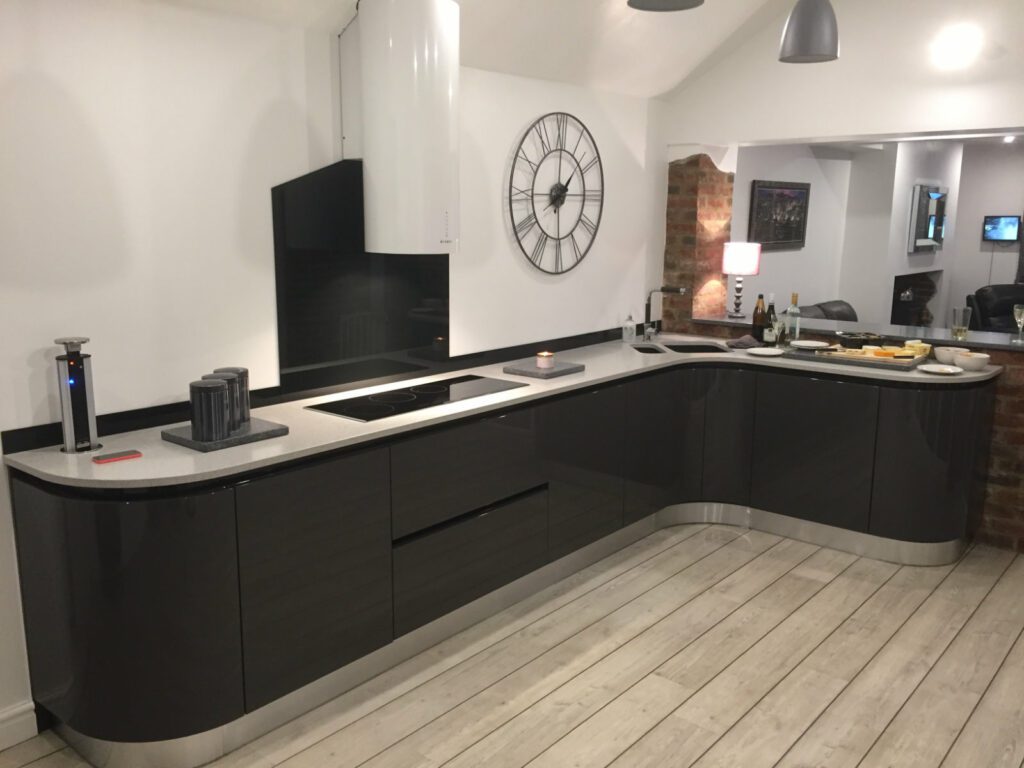 Book A Design Appointment