Find Your Perfect Carlisle German Kitchen with Classique
Looking for German kitchens in Carlisle? …Classique Kitchens is your premier choice for expertly designed and masterfully installed German kitchens in Carlisle. As seasoned specialists in the creation of sophisticated, functional, and highly personalised kitchens, we're passionate about delivering a superior level of quality for your new kitchen. Our diverse range represents the best German kitchens Carlisle has to offer, promising long-lasting durability, style, and satisfaction for all our clients.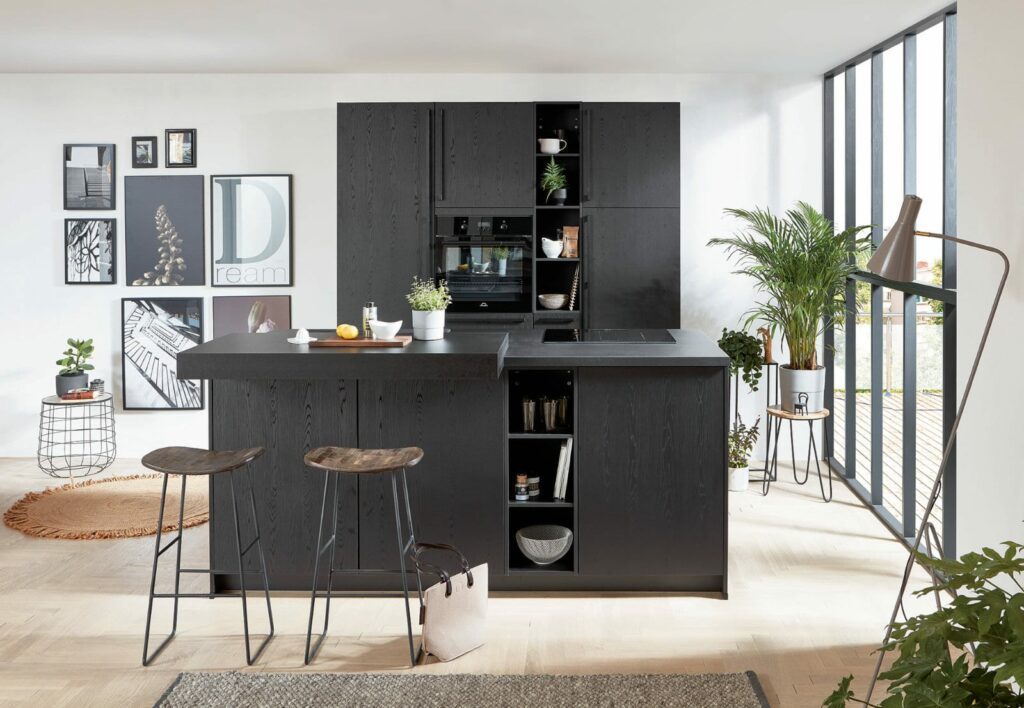 Quality German Kitchen Brands
A kitchen should encapsulate not just your needs but also your personality and style preferences. At Classique Kitchens in Carlisle, we've handpicked German kitchen brands known for their impeccable standards of craftsmanship and innovative design, Schüller and Störmer. We're devoted to helping you realise your dream German kitchen in Carlisle that adds aesthetic value to your home but also stands the test of time. Our kitchen design experts are well-placed to create your ideal kitchen look with the help of these reliable brands.
Why Choose a German Kitchen in Carlisle?
German kitchens are renowned globally for blending precision, aesthetic beauty and innovative engineering. These are kitchens that can greatly enhance your everyday life, epitomising luxury, modernity, and functionality. When you invest in a German kitchen for your Carlisle home, you can rest assured that you are receiving a lasting final product.
German kitchens are constructed with extreme attention to detail and unparalleled craftsmanship. Every component, from state-of-the-art appliances to high-quality cabinets, is built with an emphasis on durability and functionality. German kitchens are designed to withstand the wear and tear of everyday life, resulting in a dependable and valuable addition to your Carlisle home.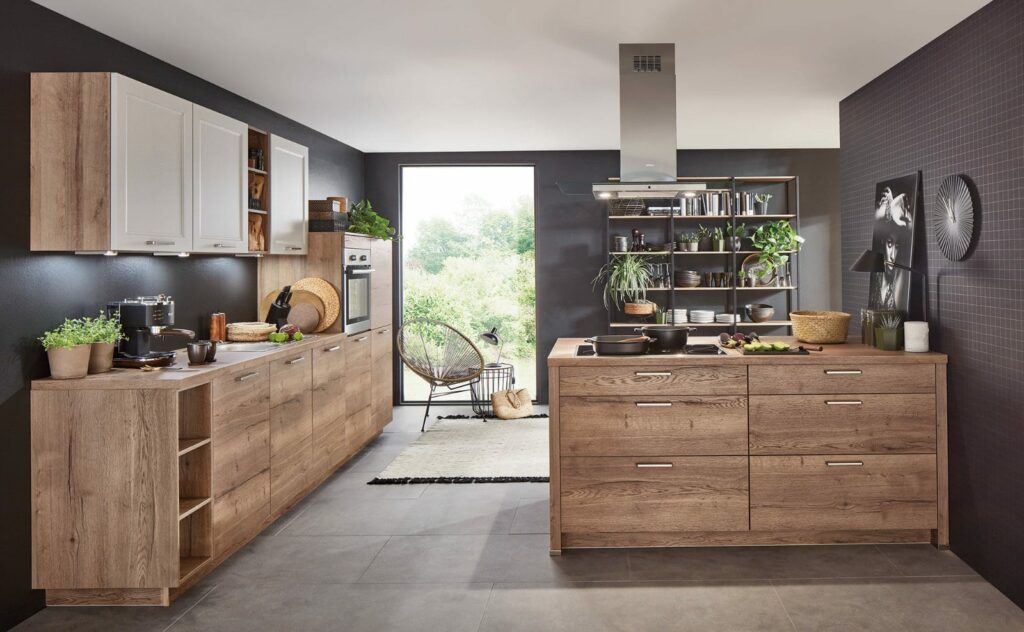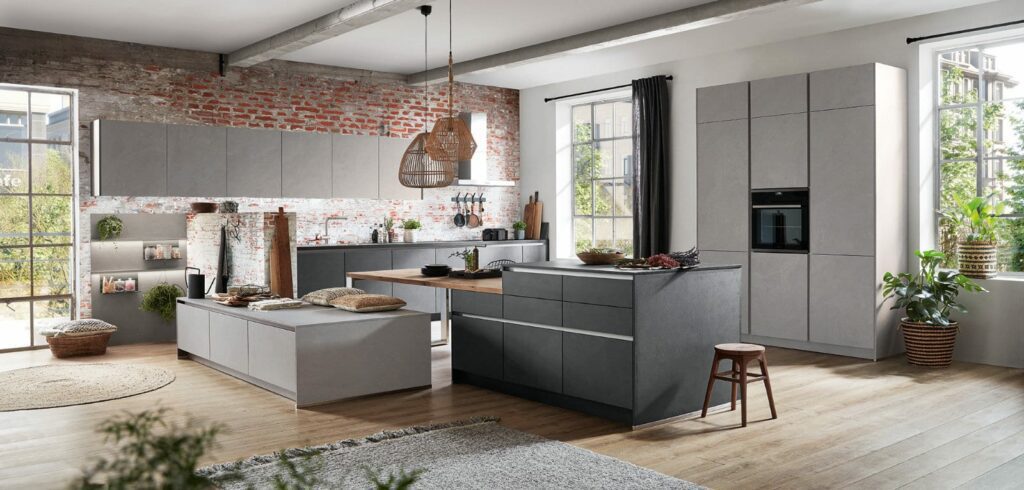 Innovative Kitchen Designs
German kitchen designs carry the essence of modernism and forward-thinking innovation. Creative designs that focus on ergonomics make these kitchens not just aesthetically pleasing but exceptionally practical. Regardless of your sense of style, German kitchens offer something to cater to every unique taste and preference. With their use of state-of-the-art technology and design methods, German brands are guaranteed to have the solution to all your Carlisle German kitchen needs.
German Efficiency and Customisation
The beauty of a German kitchen often lies in its space efficiency. Every corner is meticulously planned and utilised to the fullest, offering innovative storage solutions and strategic placements that make your kitchen a breeze to navigate. From clever corner storage to improved mechanics, every part of a German kitchen is designed to alleviate tasks in your everyday life. These kitchens allow for an effortless workflow, turning cooking activities into a pleasure rather than a chore. German kitchens typically undergo rigorous quality controls throughout and after manufacturing, ensuring your kitchen is delivered to you at peak functionality.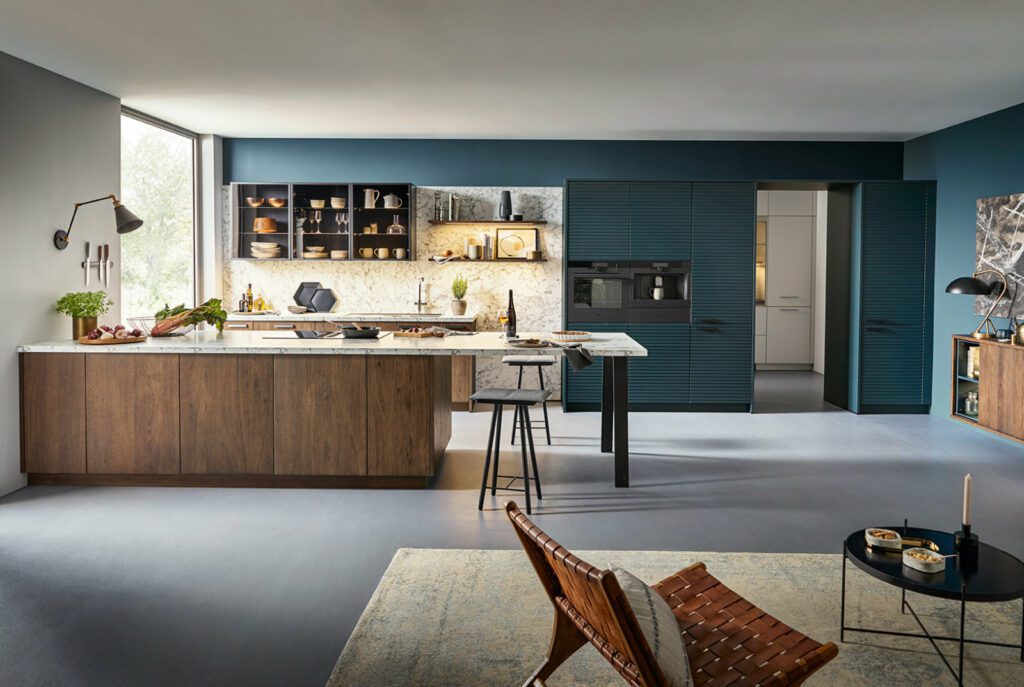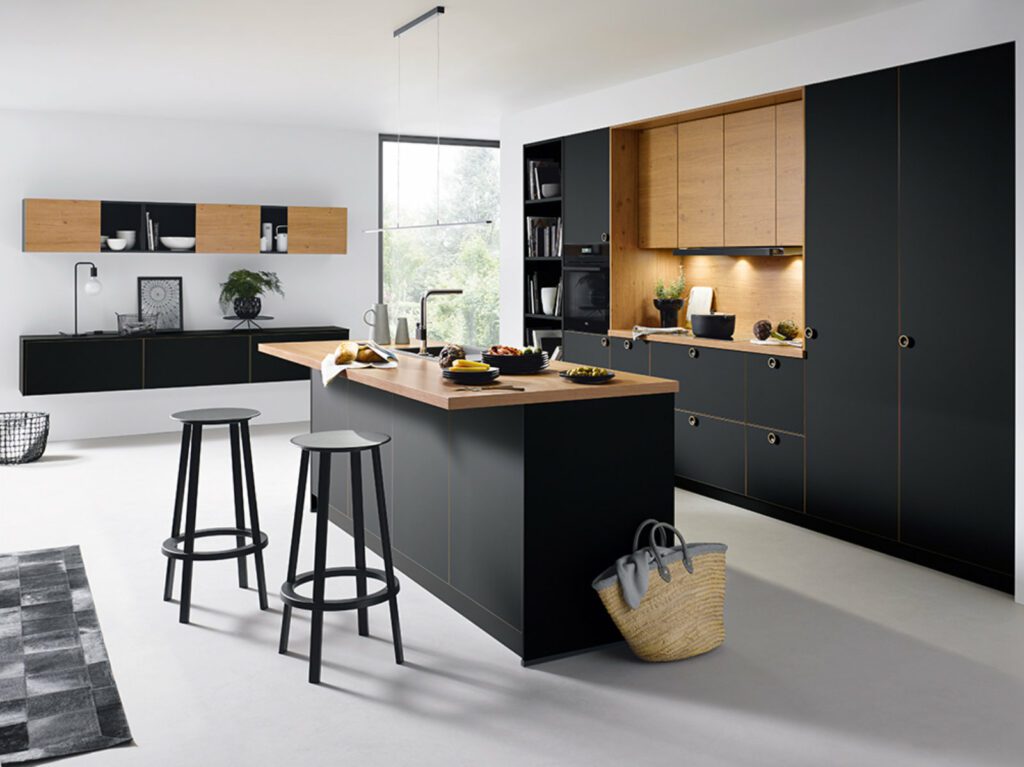 Versatility and Style
You might be concerned that the functionality and durability of German kitchens might overshadow their aesthetic appeal. While it's true that German kitchens often lean towards minimalism, there is still a wealth of style choices at your disposal. German kitchens are not merely functional, but also remarkably adaptable. These kitchens can be tailored to suit a wide array of personal preferences and interior styles, aligning seamlessly with your home's unique look. Whether you're looking for a traditional aesthetic or a modern, minimalist kitchen design, you're guaranteed to find your ideal Carlisle German kitchen within our range.
Schüller Kitchens in Carlisle
With Schüller Kitchens, you can embrace the luxury of designer kitchens crafted and tailored to your specific needs. Schüller kitchens captivate and enchant, with each striking design offering custom solutions for every individual client. The brand masterfully creates breathtaking kitchens in a wide variety of styles using cutting-edge technology. Schüller's kitchen materials range from ceramics to matt and high gloss lacquers. Whether you prefer a streamlined, contemporary design or a more traditional aesthetic, Schüller's collection promises to cater to all tastes.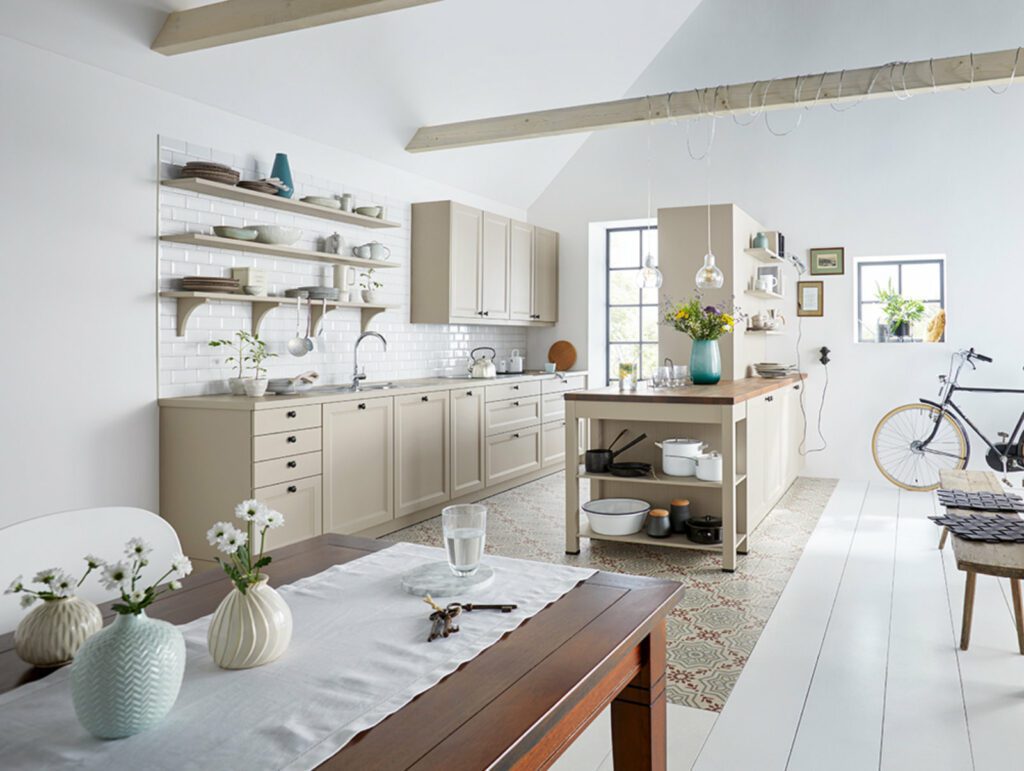 Störmer Kitchens in Carlisle
Störmer has been at the forefront of crafting superior quality kitchen furniture since 1958. Employing the latest manufacturing technologies, Störmer delivers kitchens that boast variety, uniqueness, and a design-centric approach. German manufacturing is universally acknowledged for its exceptional quality, and Störmer takes this reputation to new heights with even higher quality benchmarks. Constant innovation is the cornerstone of Störmer's philosophy, brought to life using advanced technology and unique, captivating designs.
The kitchens we design at Classique Kitchens are given life and depth through Störmer's beautiful and practical kitchens, resulting in unique kitchen spaces for our clients. Every Störmer kitchen is a testament to their fascinating interplay of design and technology. By combining their modern technological expertise with our inventive designs, we can craft a Carlisle German kitchen for you that is beautiful yet future-forward.
Carlisle German Kitchen Design Experts
When you entrust Classique Kitchens's team of Carlisle German kitchen experts, you gain a dedicated partner who wants to exceed your expectations at every turn. Our proficient designers will always take time and listen in order to understand your unique requirements and will work diligently to deliver a kitchen that feels right to you. Our client-centric design process is all about you; we invest time to understand your vision, lifestyle, and the characteristics of your home. This information guides our design process, ensuring your new German kitchen fits perfectly into your home and flows seamlessly with your daily routine.
Carlisle German Kitchen Installation Experts
At Classique Kitchens, we pride ourselves on our adaptable approach to kitchen installation. This means we'll undertake as many or as few of the building tasks as you wish. We provide a comprehensive service that covers all aspects, from plumbing and electrical work to construction tasks, thereby eliminating any need for our clients to be directly involved. Our highly skilled installation team is the epitome of professionalism. They have extensive experience with our German kitchen brands, ensuring your Carlisle German kitchen is installed to the highest possible standard.
Find Your Perfect Carlisle German Kitchen Today
If you are considering a kitchen renovation, we invite you to explore the exceptional range of German kitchens at Classique Kitchens. Our Carlisle German kitchen showroom is the ideal starting point for your new kitchen journey, where our extensive range of German kitchen options can serve as inspiration for your new project. Contact us today to book a free design consultation or visit our kitchen showroom! Our friendly team of designers can help you achieve the perfect German kitchen for your Carlisle home.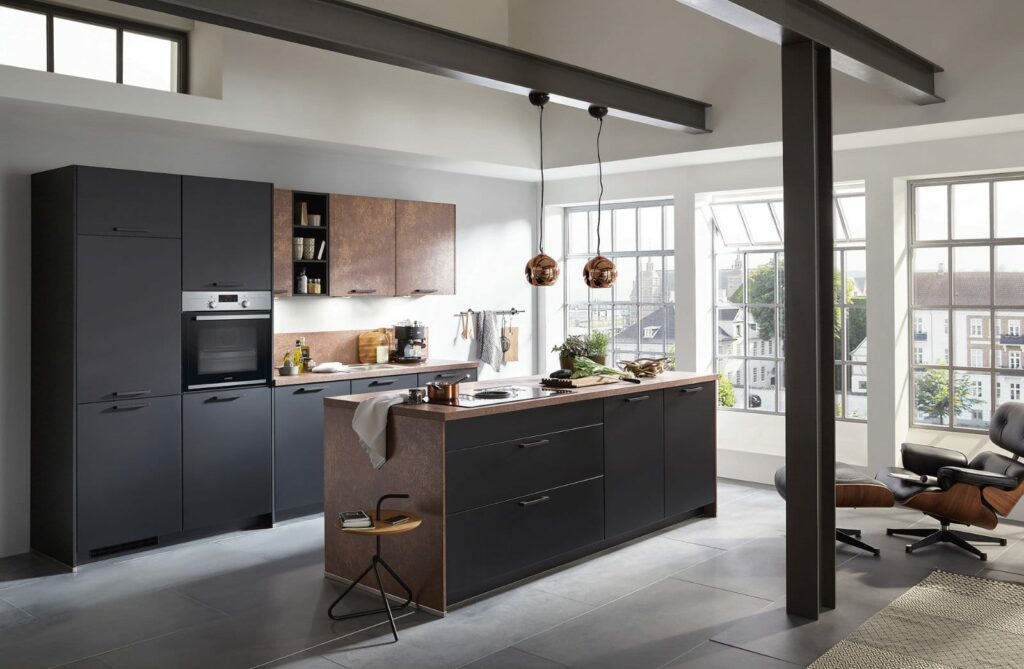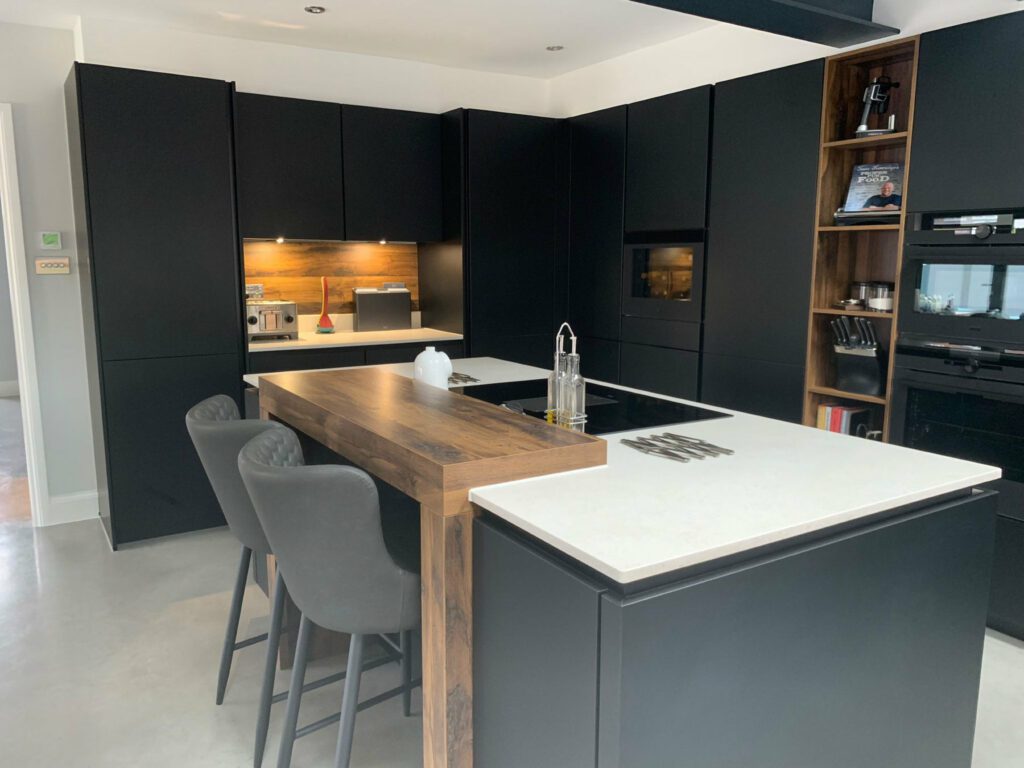 Book A Design Appointment