Live. Love. Cook. Schüller
SchüllerKitchens by Classique Kitchens
Why choose
Schüller kitchens?
Designer kitchens made from world-renowned German manufacturing. Schüller kitchens inspire and delight, with each stunning design offering unique solutions for every customer and their requirements. Among the top 5 German kitchen manufacturers, Schüller craft stunning kitchens in a wide range of styles using state-of-the-art technology.
Premium German Quality
German engineering is renowned, but Schüller's premium manufacturing standards add a new level of quality. Using a combination of modern manufacturing technology every Schüller kitchen is both unique and offers long-lasting benefits.
Range of Styles
Schüller offer a wide range of styles using a variety of materials, including ceramic, matt and high gloss lacquers. Whether choosing a sleek, modern style or something more traditional, there is something for everyone in Schüller's range. At Pieve Interiors, our designers will guide you through the different options and create a design that perfectly matches your home and taste.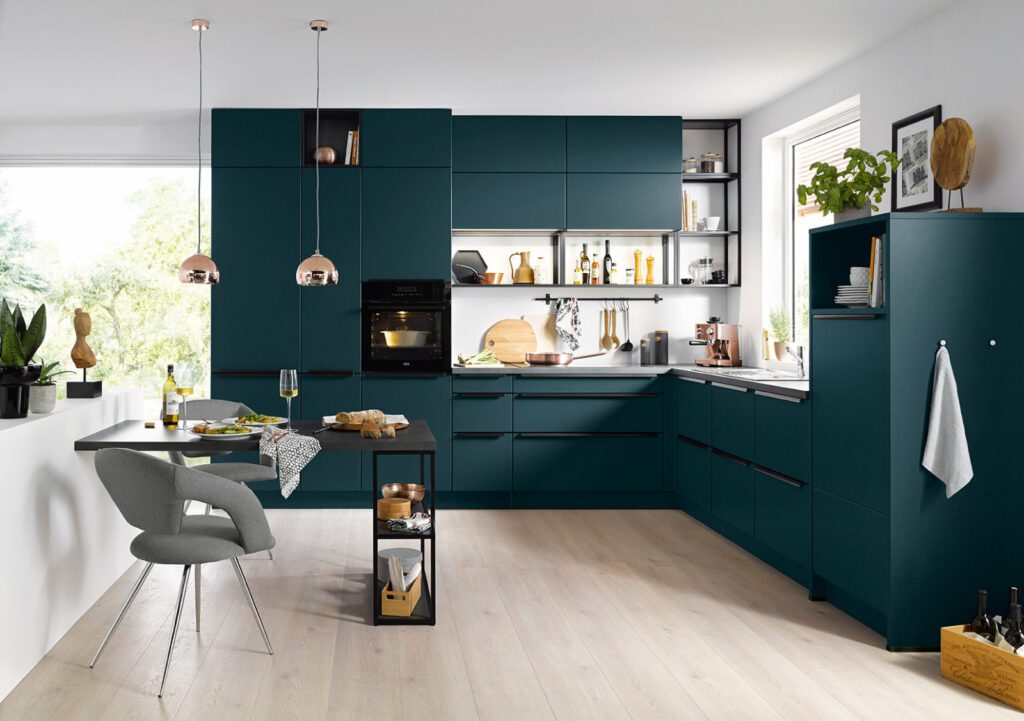 Download Schüller Brochure