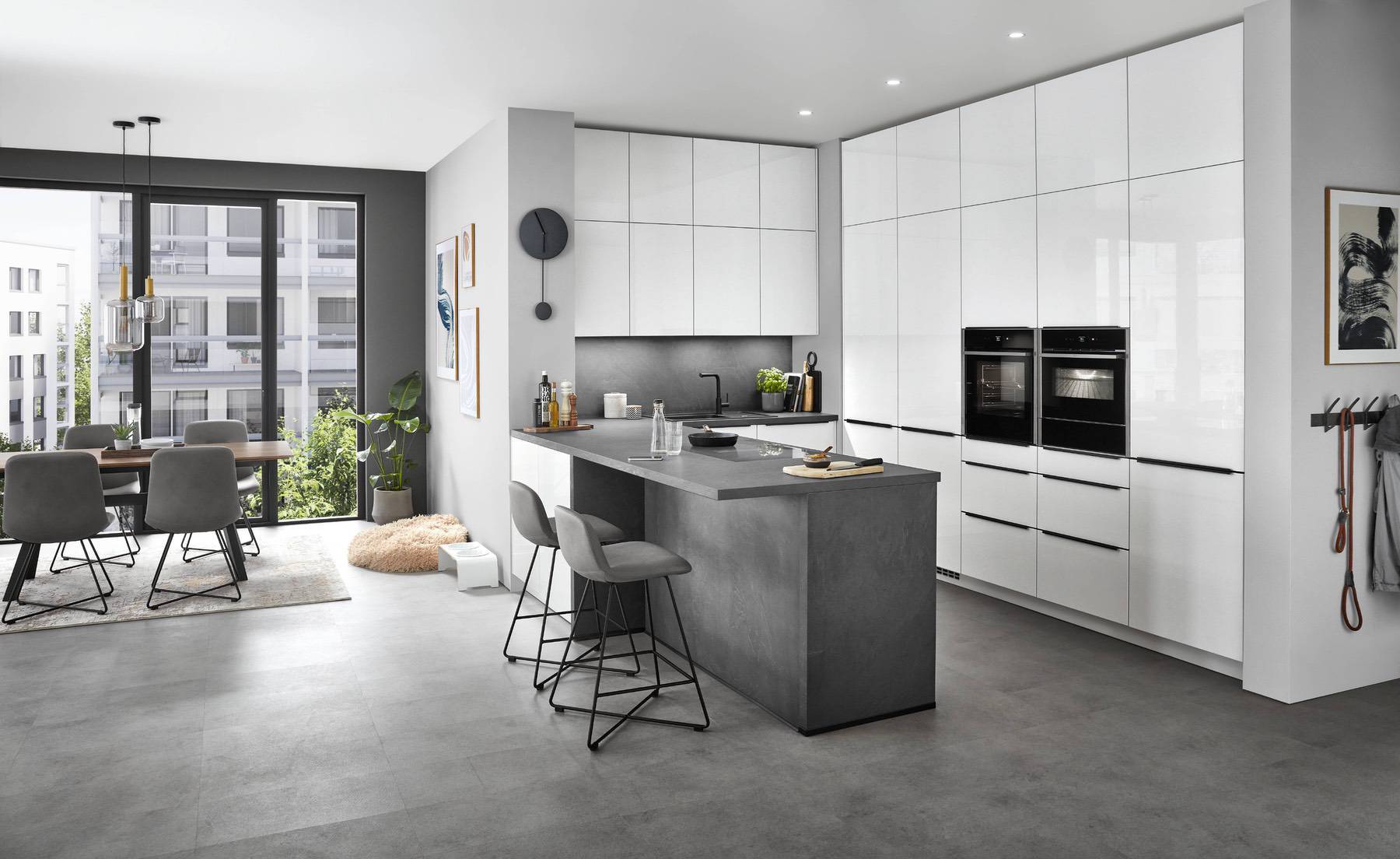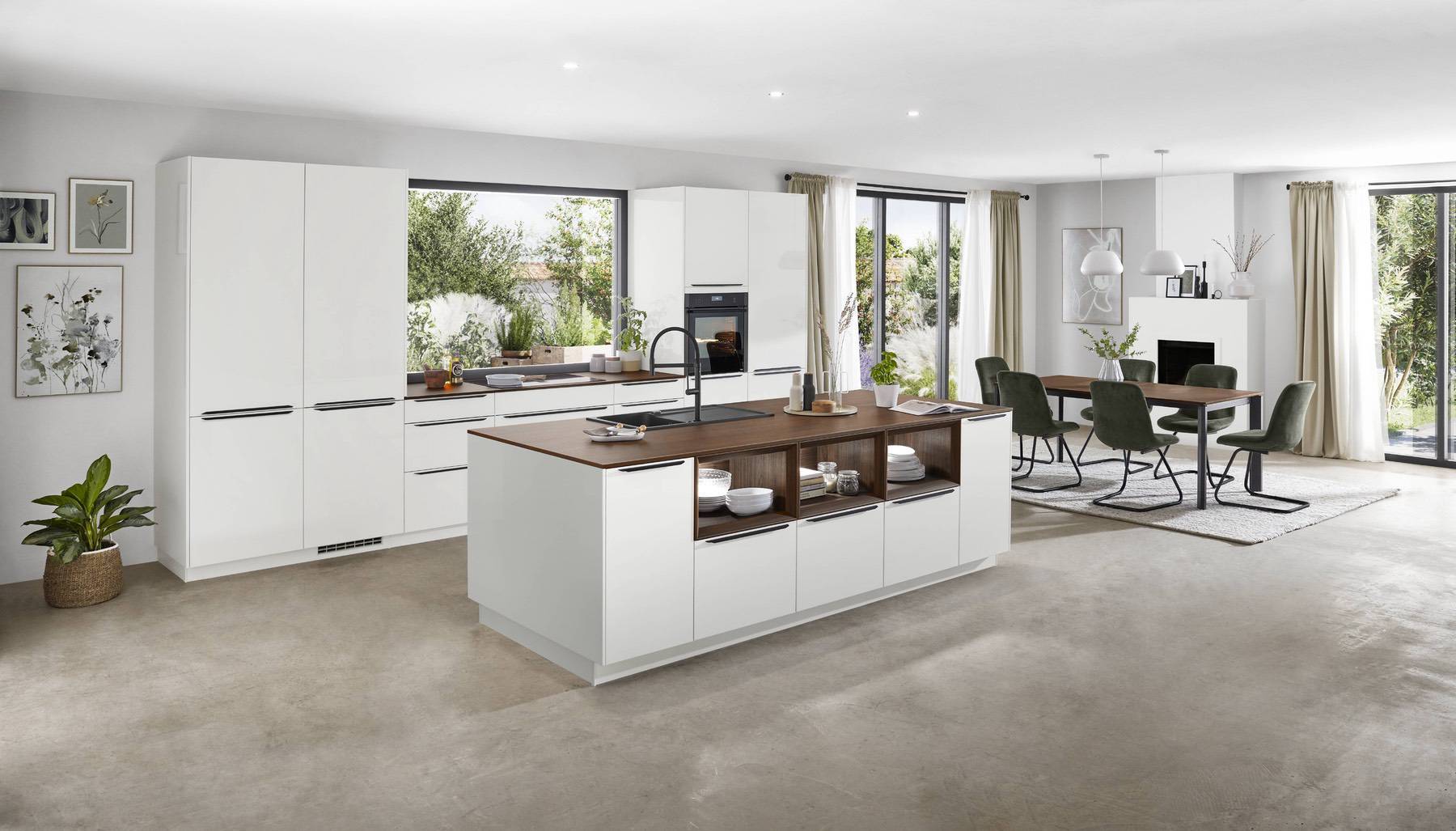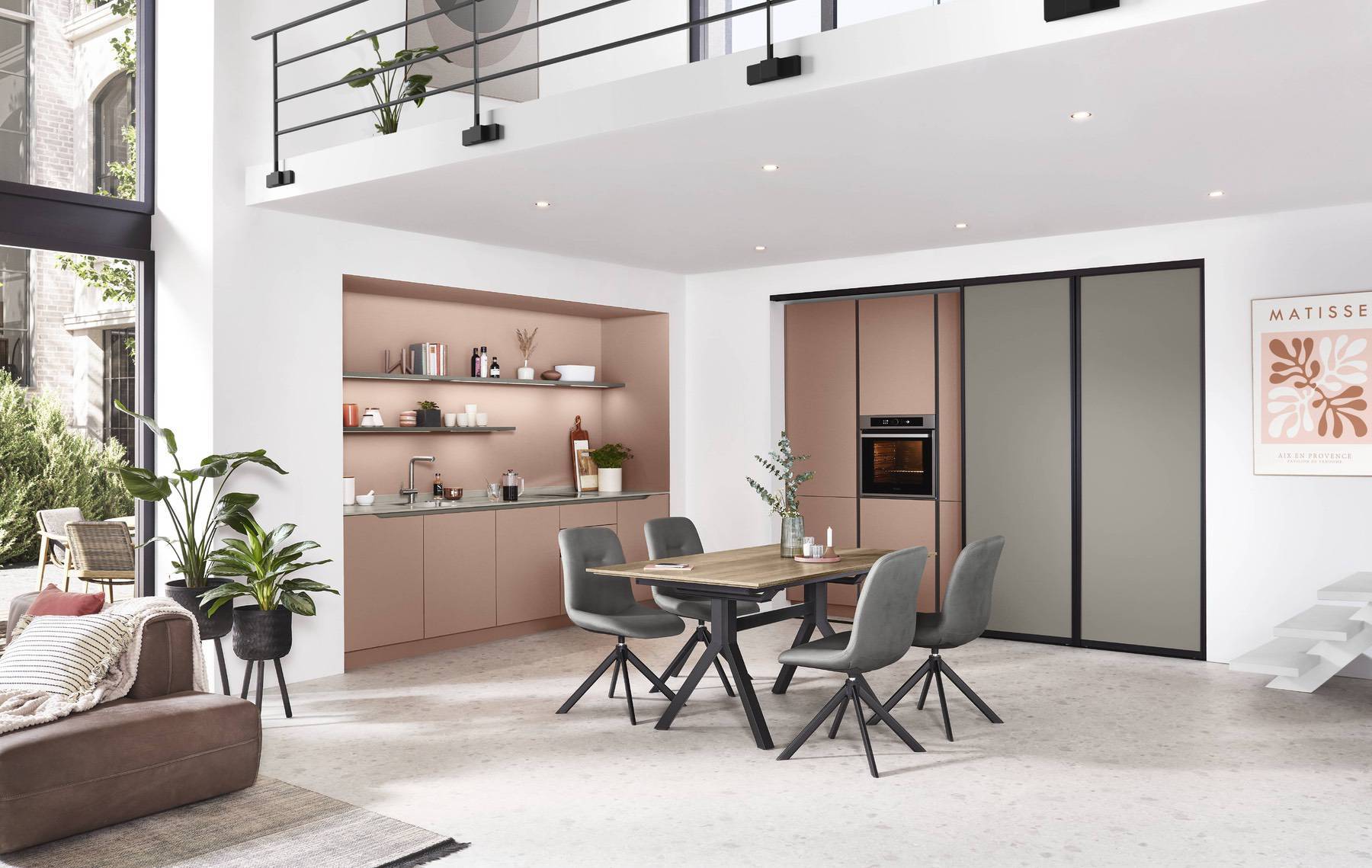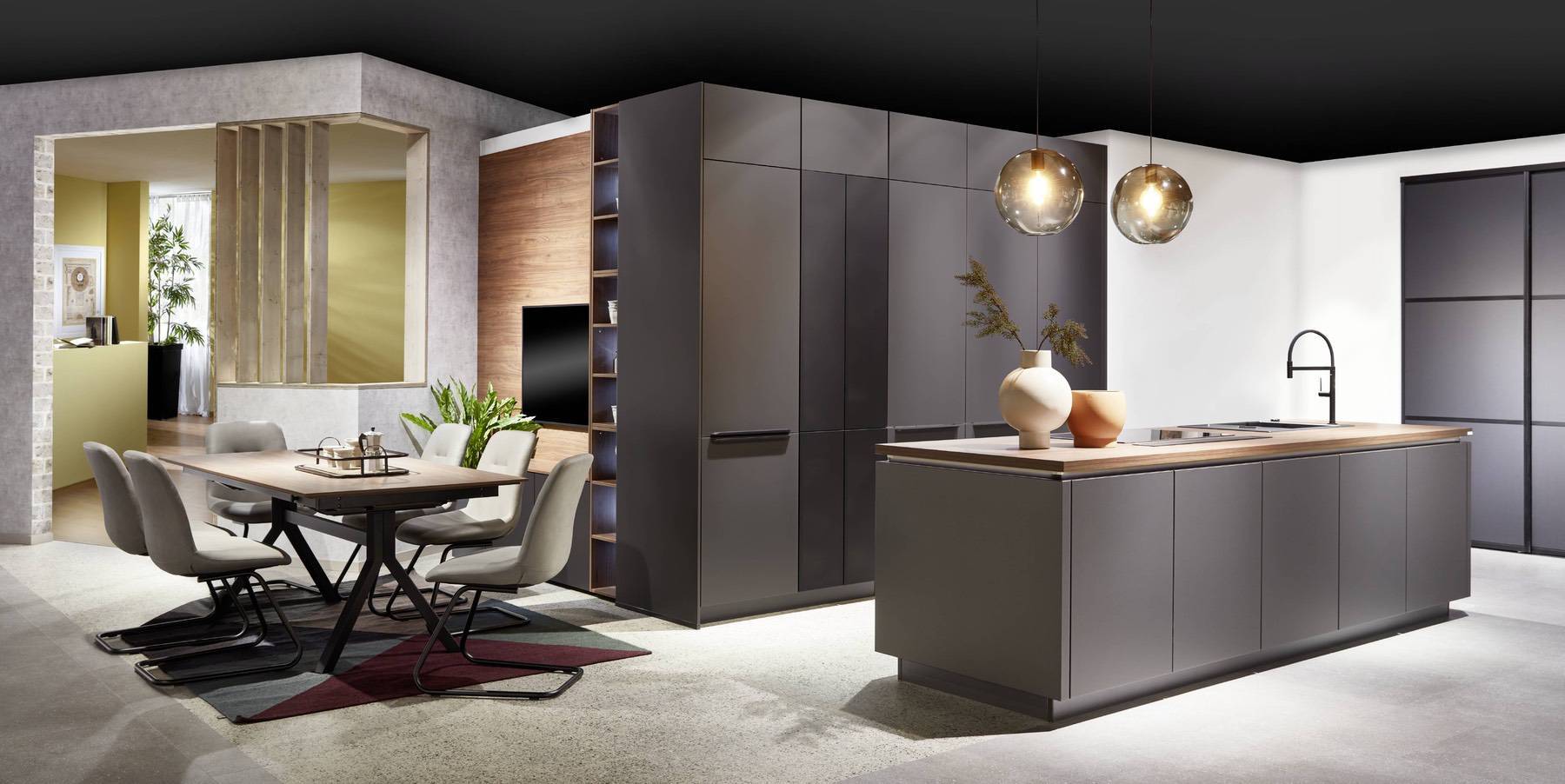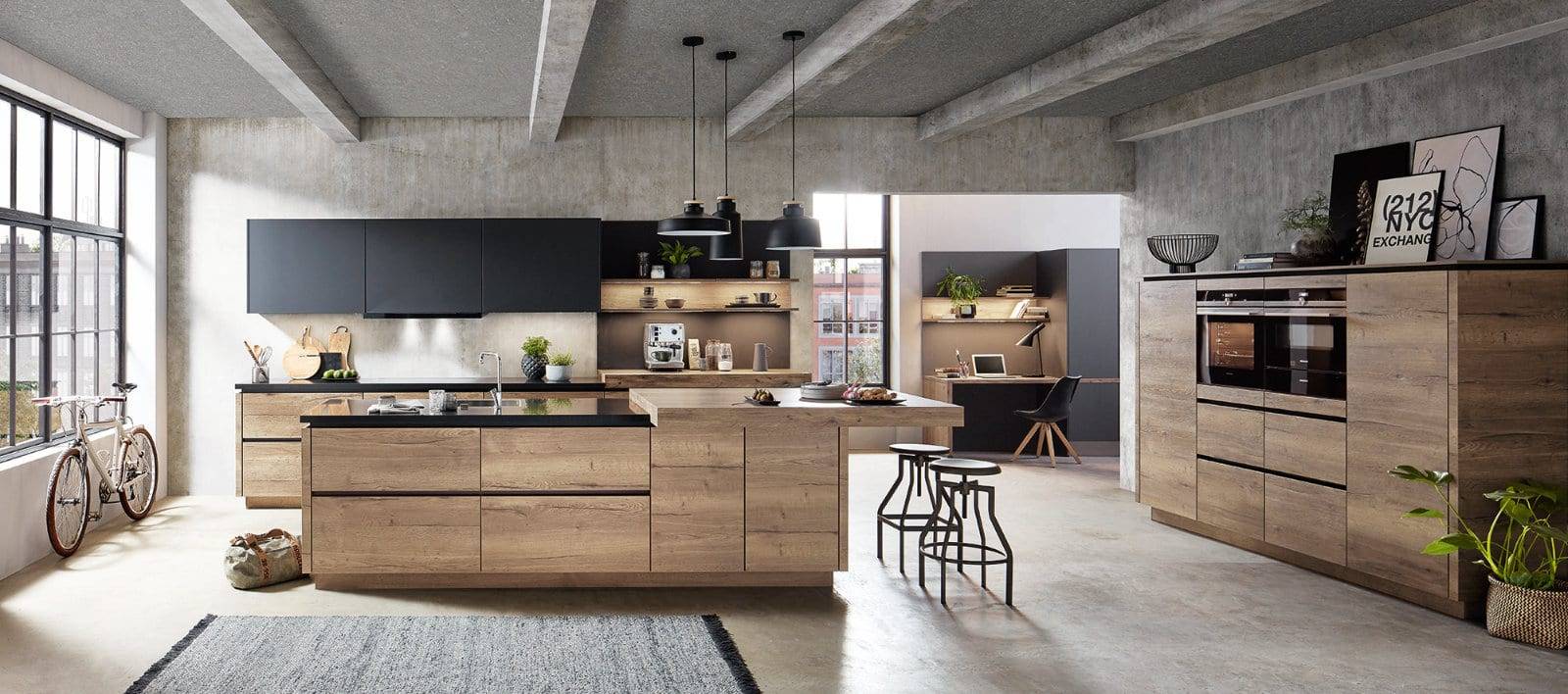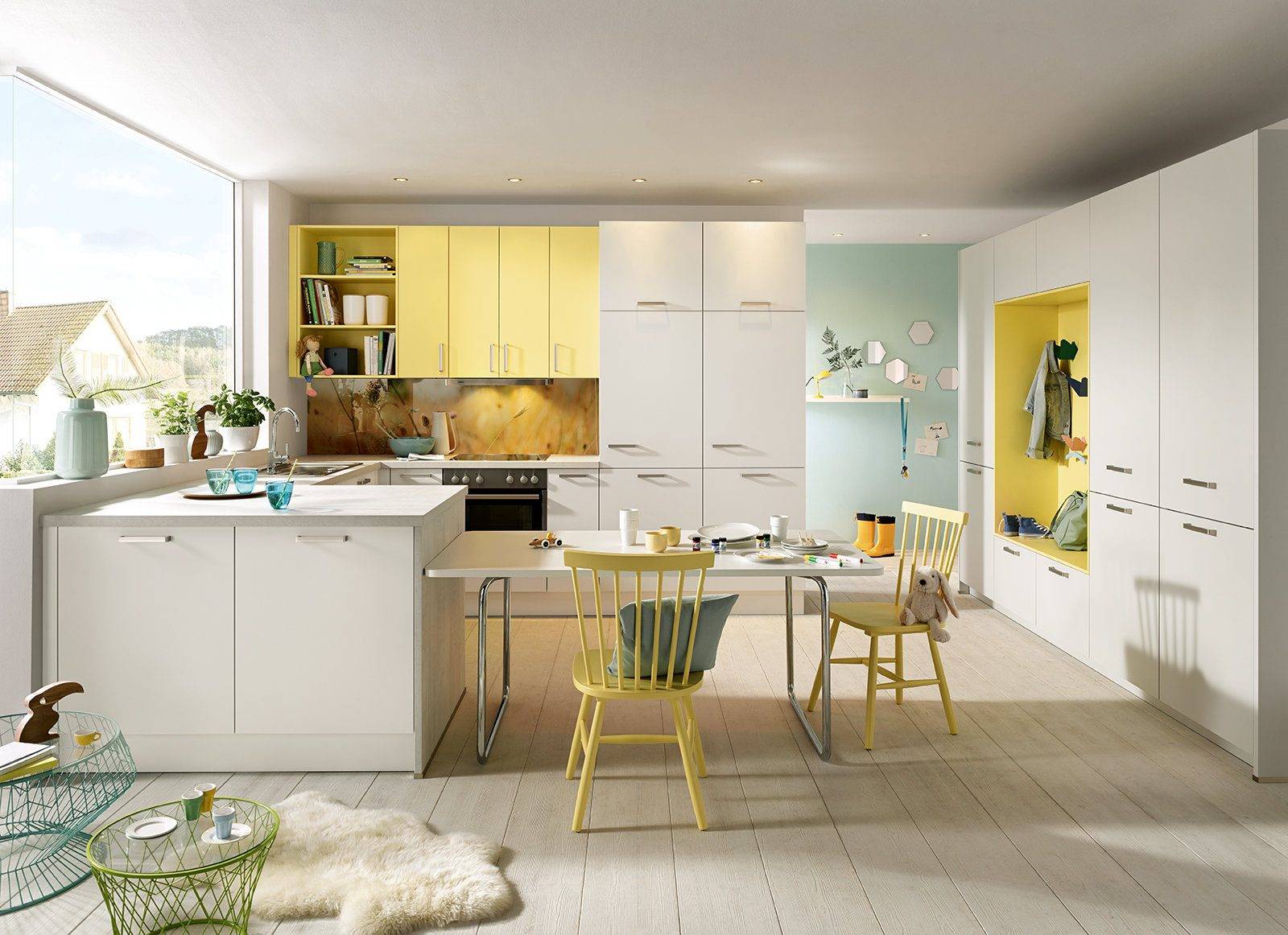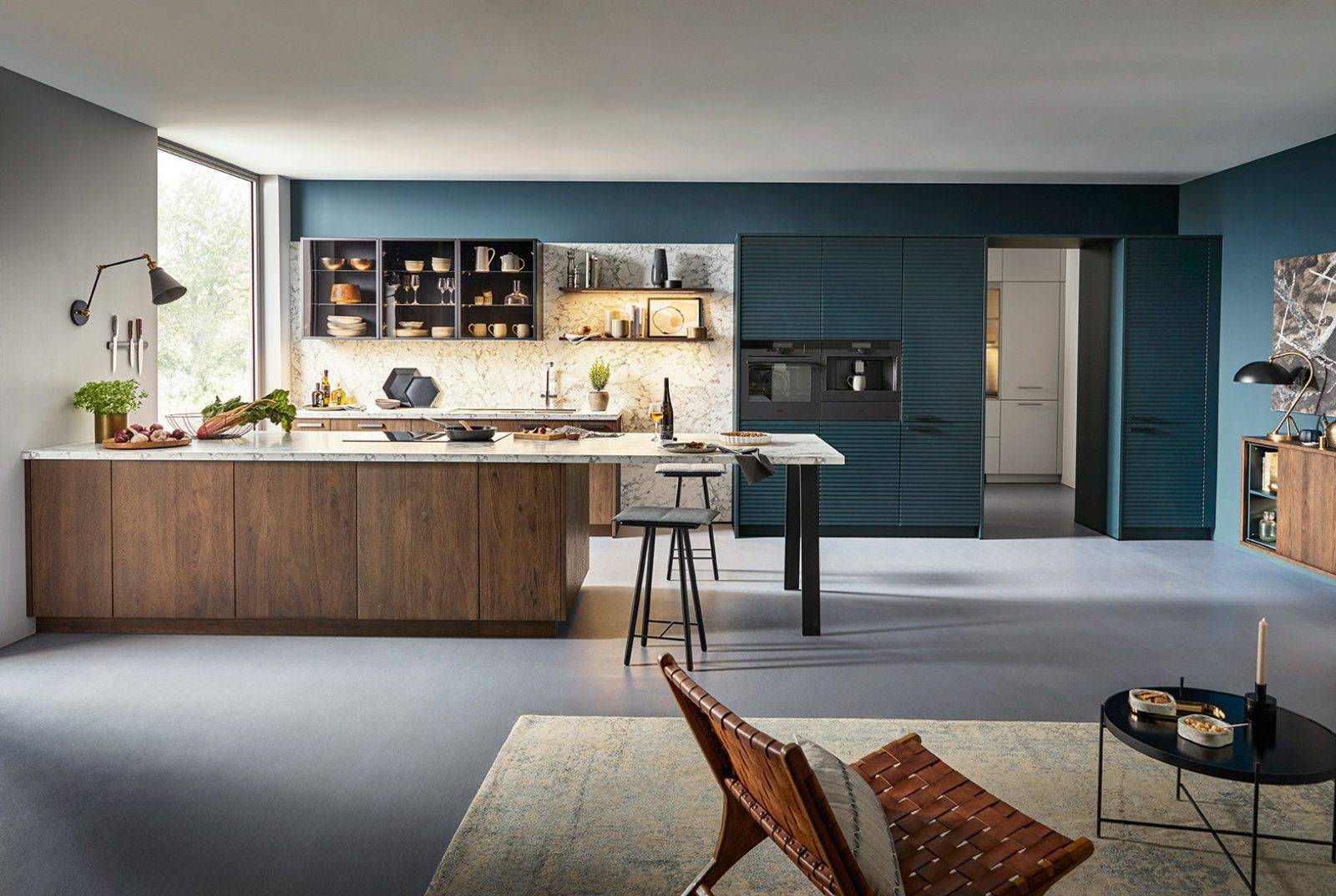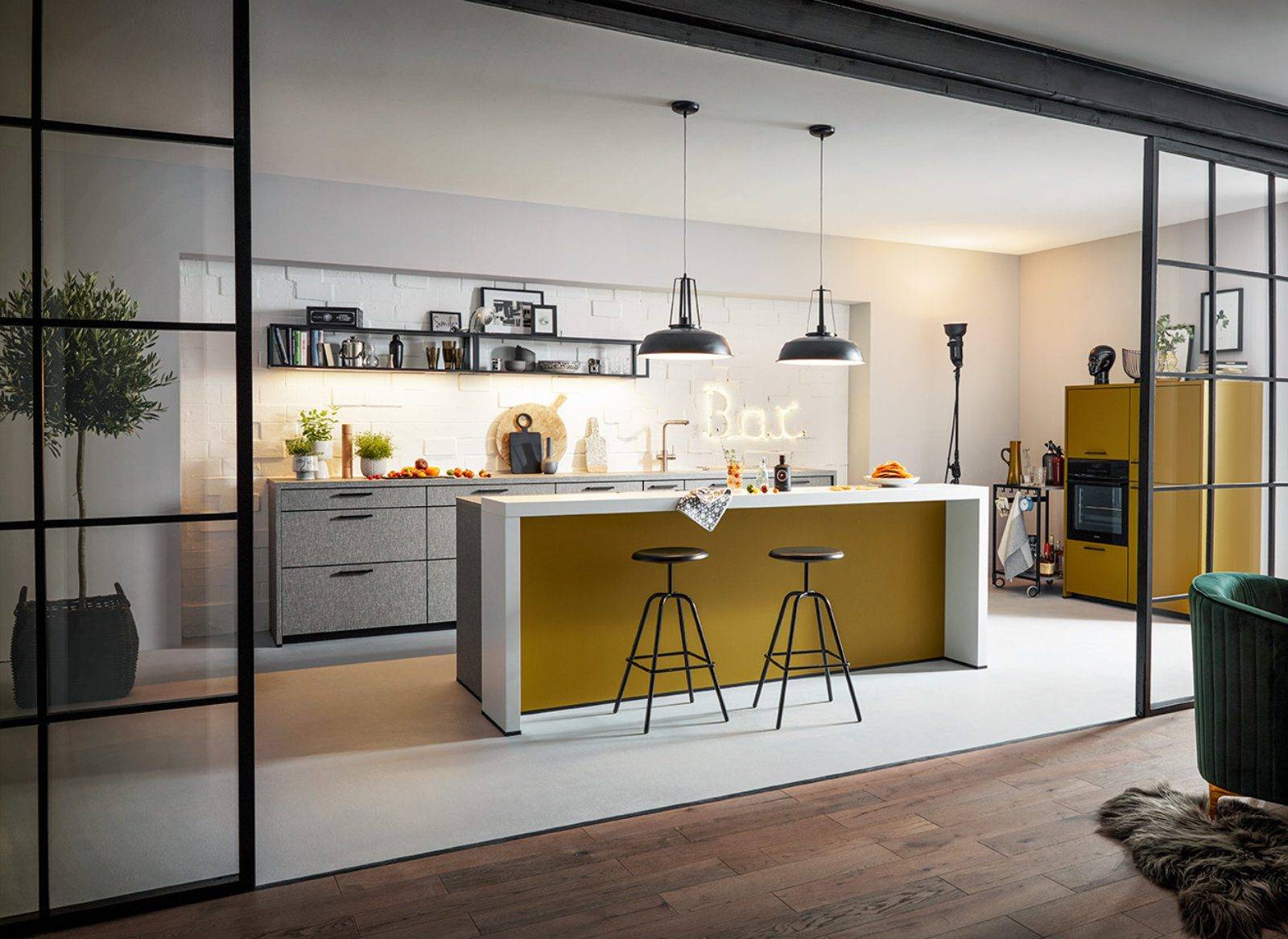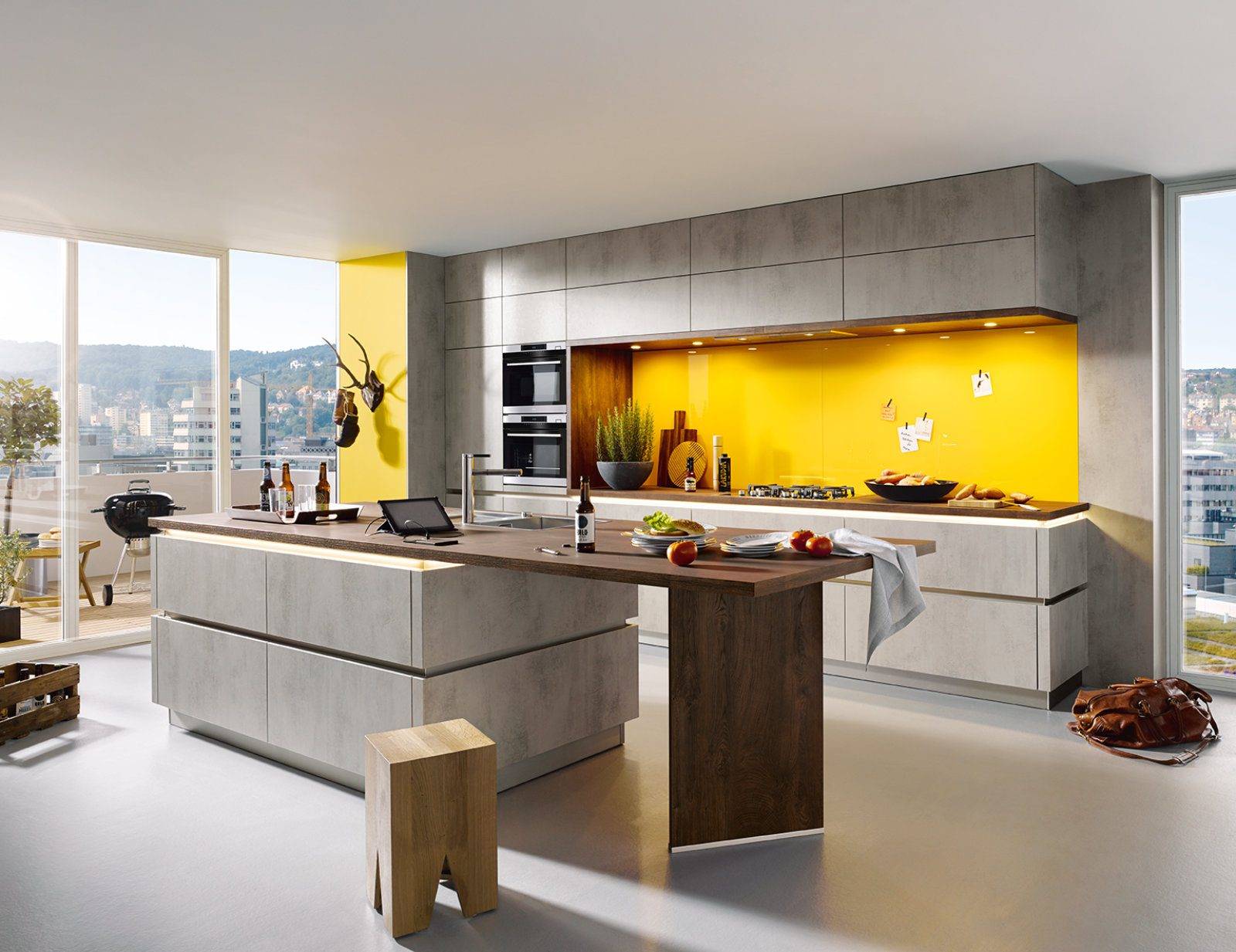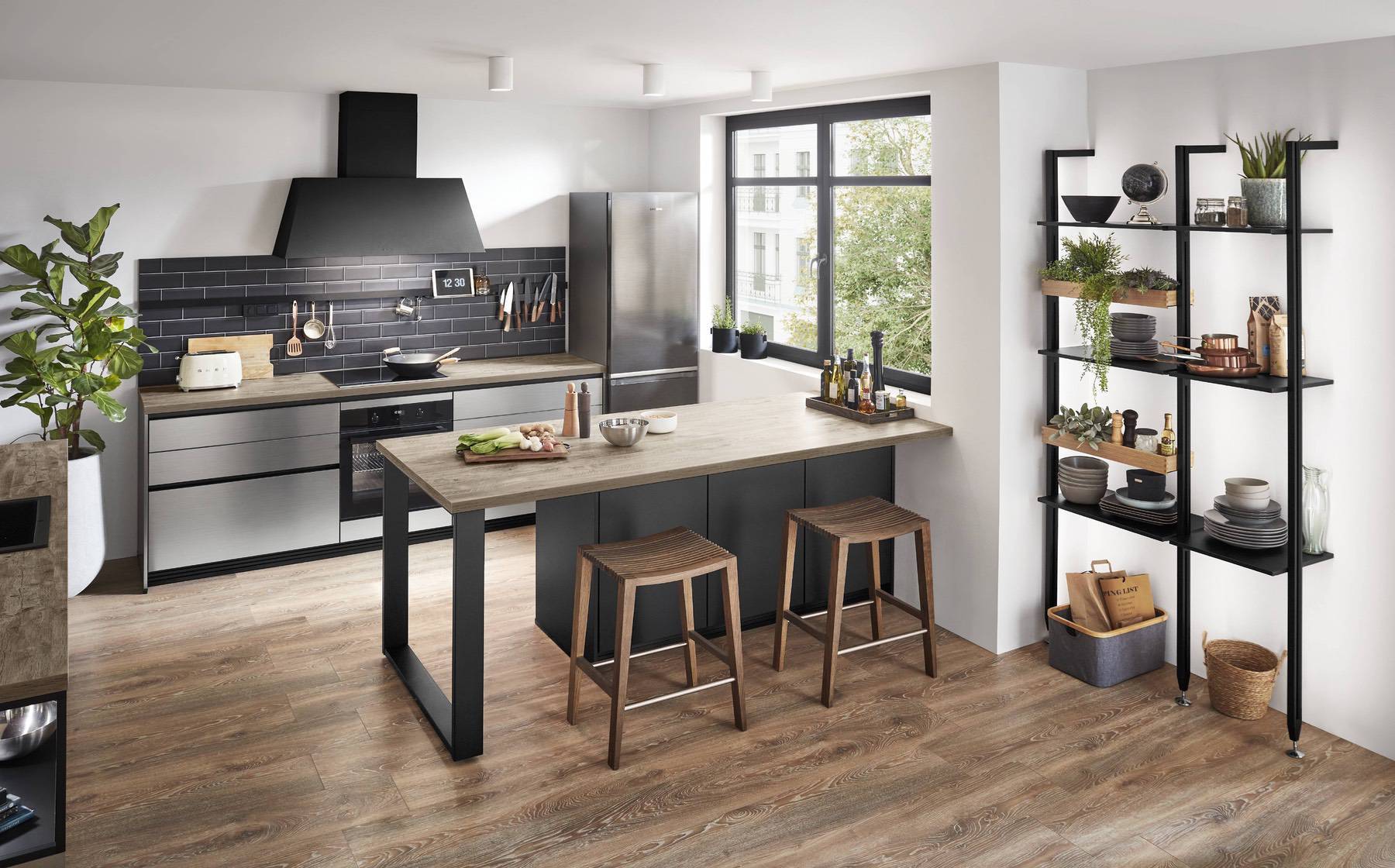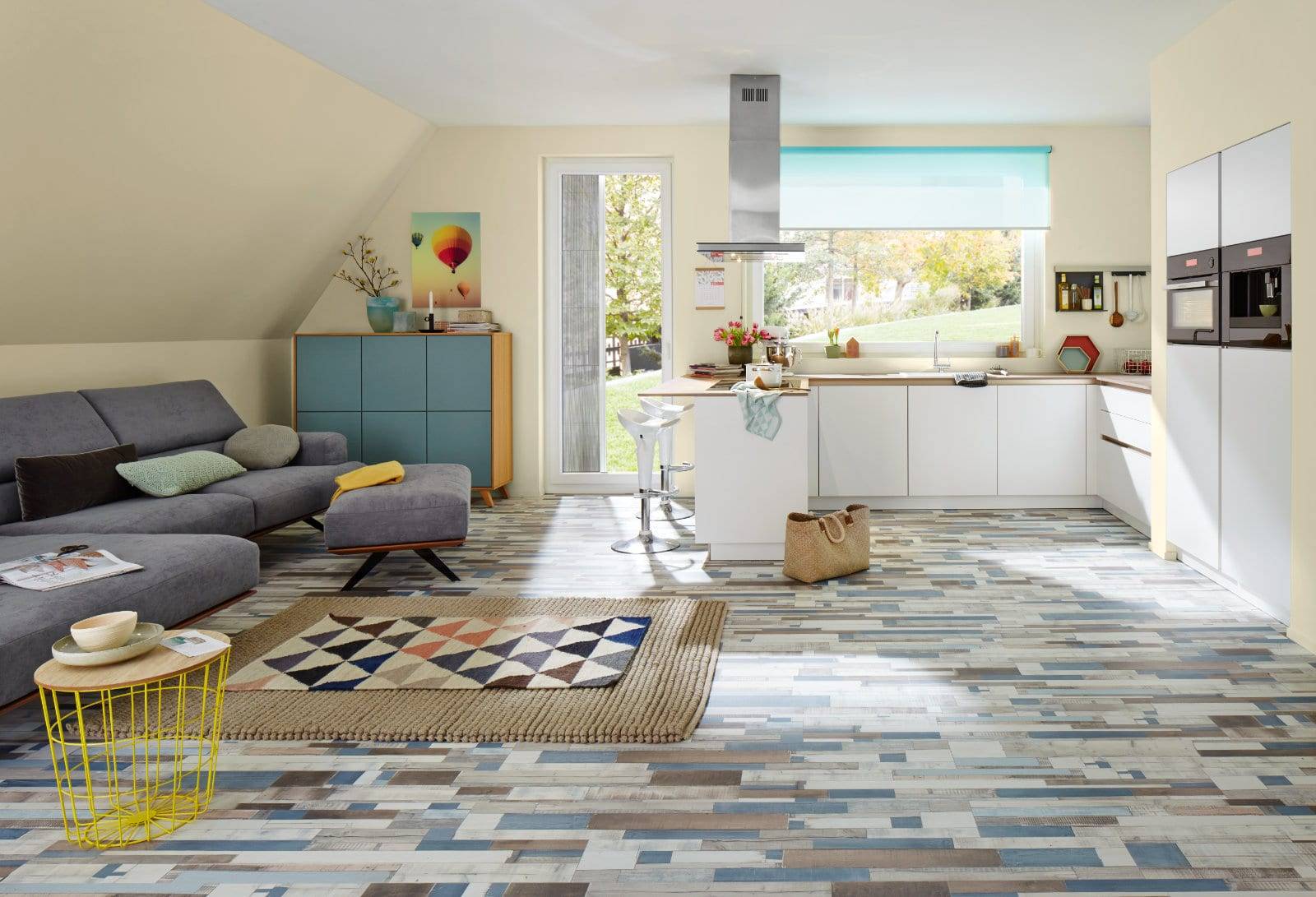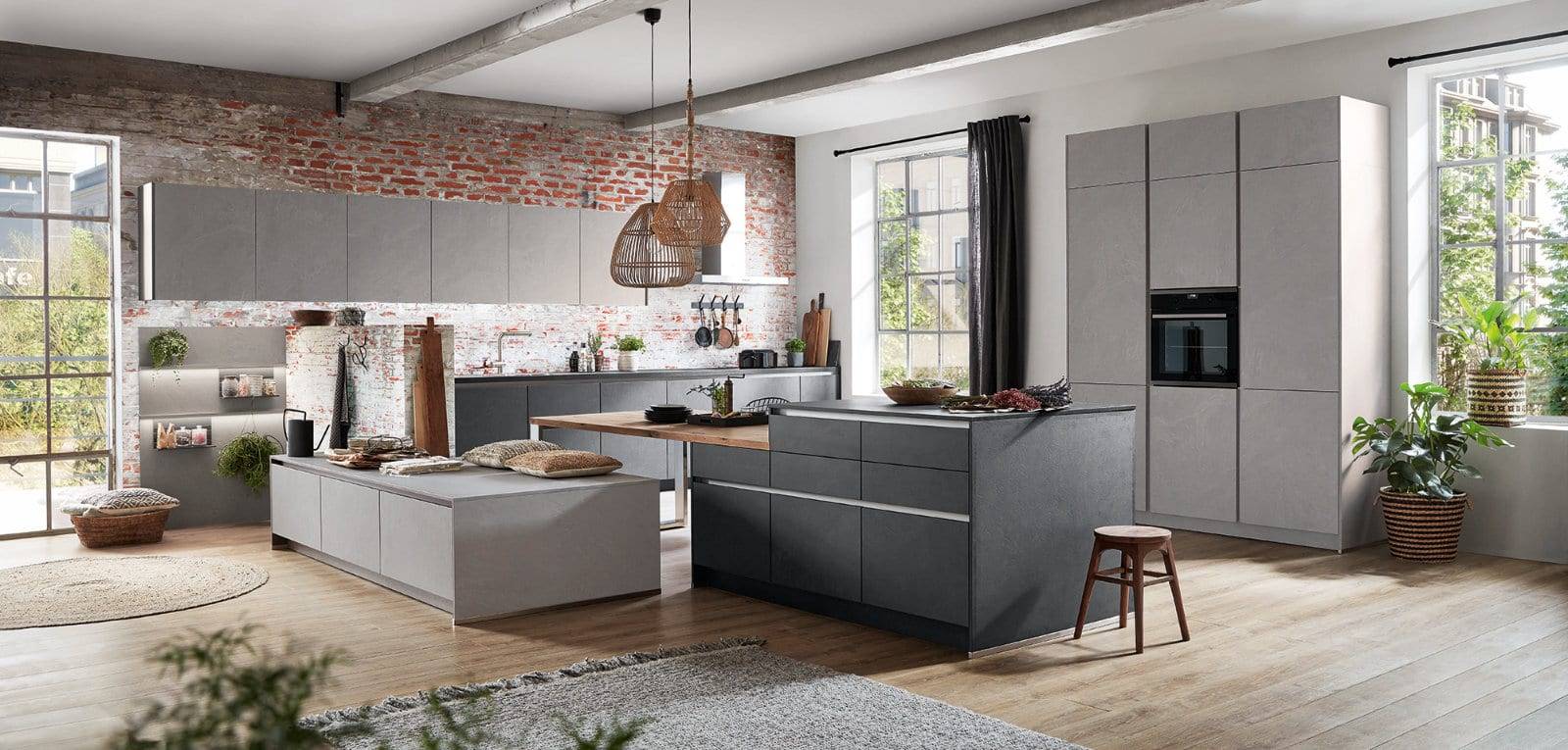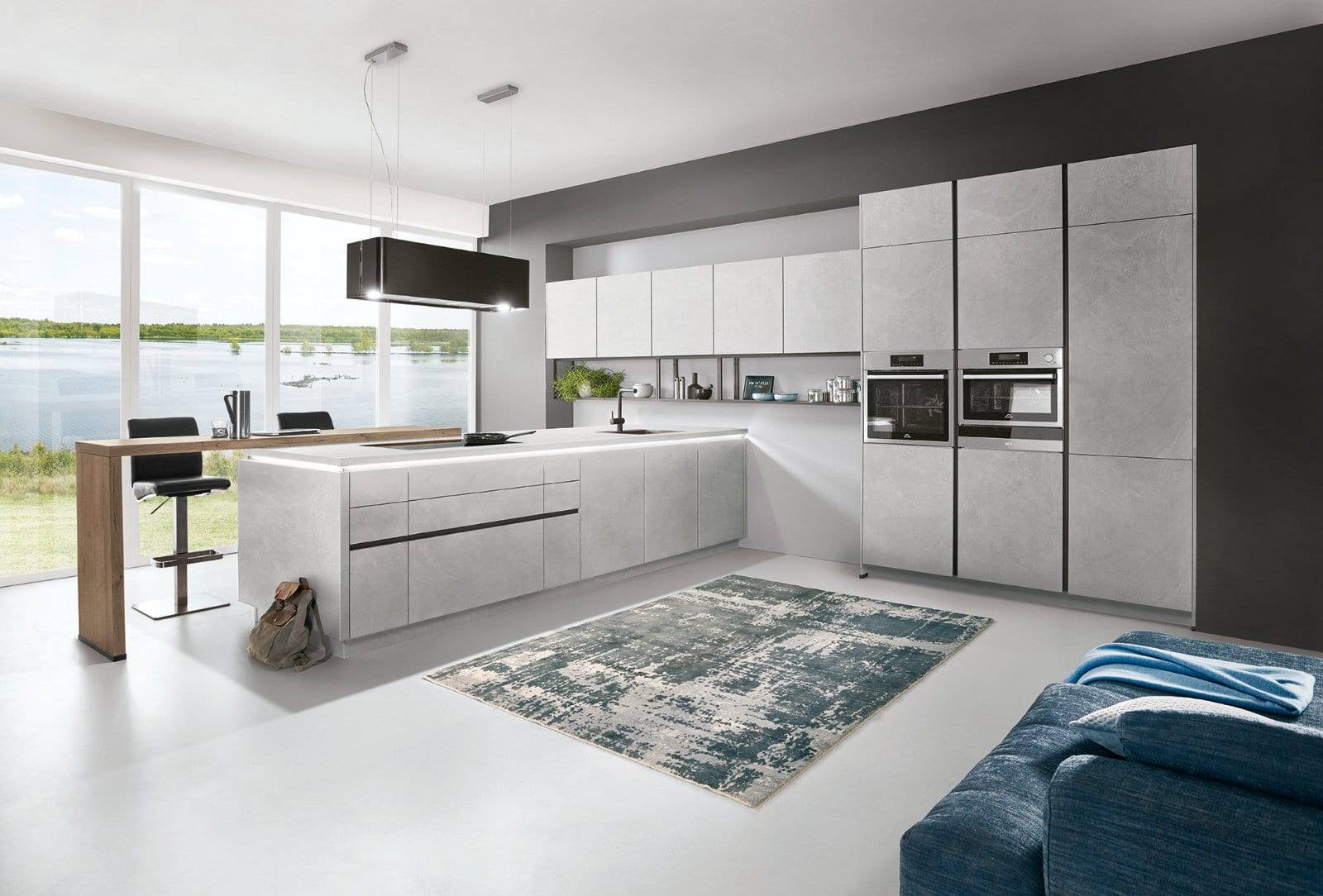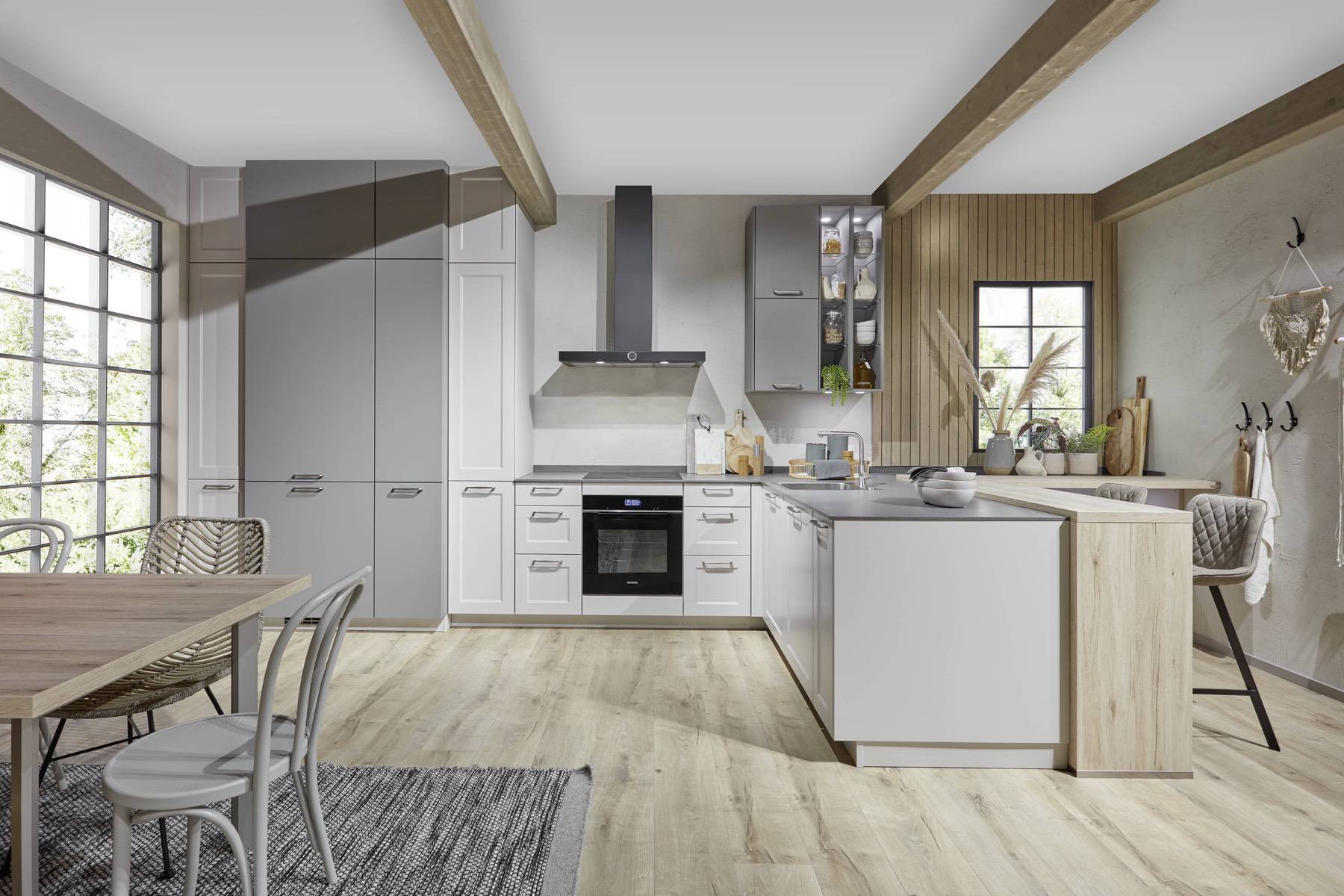 Matt Black + Bronze Open Plan Kitchen With Island 2021
03_17_31532_23_Artis_937_M
Matt Black + Wood Open Plan Handleless Kitchen With Island 2021
Schuller Modern Open Plan Matt Kitchen 1.
Schuller Vibrant Teal + Wood Open Plan Kitchen
Schuller Vibrant Matt Modern Open Plan Kitchen With Island 1.
Schuller Concrete Open Plan Handleless Kitchen With Island 1.
Stormer Matt White Handleless Open Plan U Shaped Kitchen.
Modern Concrete Handleless Open Plan Kitchen With Island 2021 3.
Grey Stone Handleless Open Plan Kitchen 2021 5.
03_36_31528_23_Charlet_881_M2
Stormer Grey Wood Open Plan Kitchen With Island.
Open-Plan Kitchens
Entertaining in an open plan kitchen affords you the opportunity to still join in the fun whilst preparing dinner for yourself and your guests- it also allows you to show off your culinary skills in style! However, an open plan arrangement means that your kitchen is always on show, even if just to you and your family. With this in mind the space must be beautifully designed and diligently crafted, as every detail will be under your continuous scrutiny. It is often said that the kitchen is the heart of the home and never is this truer than in an open plan kitchen. Classique Kitchens have designed and installed many open plan kitchens, some featuring islands, some in galley kitchens, and others to accommodate a U-shaped layout. Whether for a large area or more compact space, if an open plan kitchen is a design you are seriously considering, then a chat with one of our designers will be well worth your time.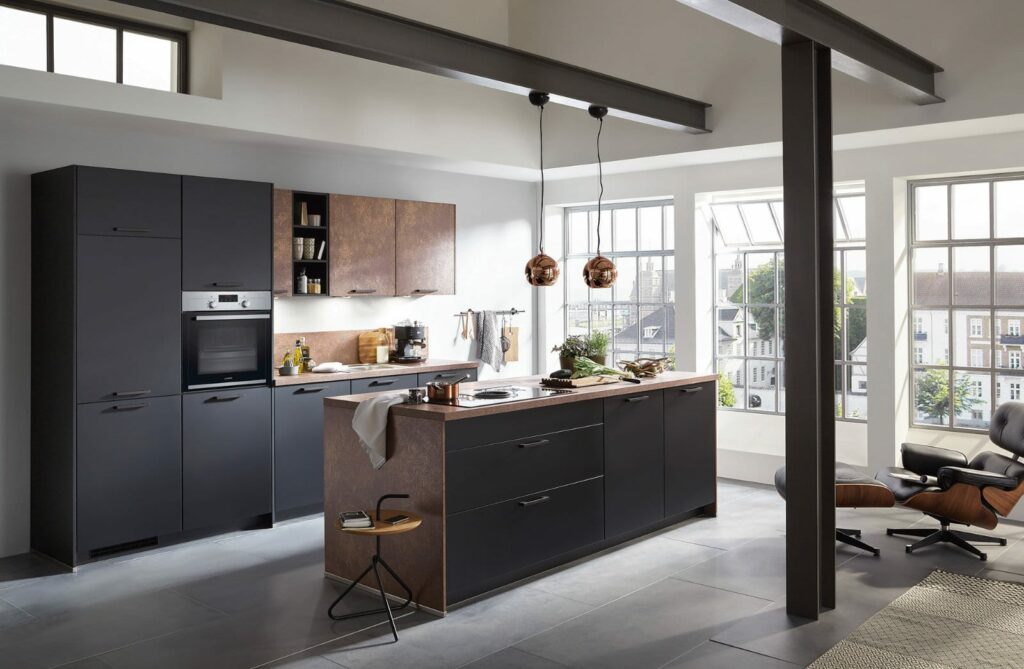 Islands With Open Plan Kitchens
Open plan kitchen designs often (but not always) incorporate islands or peninsulas. These features can be designed to generate a new seating area within your kitchen, although their presence also creates a physical limit to the remaining space available. It is worthwhile considering whether or not you require storage on the side of the island that faces into your living space; if you do, this can afford you somewhere to store items not needed in the kitchen – but be mindful that this can also increase the depth of the island. If you intend to have seating here then careful thought must be given to the work surface height as the standard worktop height is too high to sit on a chair at, and too low for a stool. The work surface height can of course be varied, but managing the difference in height between this and the rest of your kitchen is key to ensuring this type of design doesn't feel disjointed. Classique Kitchens are familiar with all of these considerations and experienced in pre-empting as well as overcoming any potential obstacles. Our expert designers will always be on hand to guide you through the design process and ensure you achieve your desired outcome.
Continuity Between Spaces In Open Plan Kitchens
Firstly, it's worth stating that continuity between spaces isn't something you have to achieve- some clients specifically want to accentuate the contrast between the spaces. However, it is fair to say that most people do wish to achieve a feeling of continuity between their lounge and their open plan kitchen/kitchen diner, and Classique Kitchens have devised several different solutions for implementing and accomplishing this. Firstly, a very subtle approach would be through the continuation of wall coverings and flooring between spaces, or through the continuous run of shelving units. At Classique Kitchens we also offer a range of furniture which has been especially designed for use outside of the kitchen, but which matches the kitchen furniture. This can take the form of side boards, or now more commonly Audio/ Visual display units for mounting flat screen televisions, concealing cables and 'black boxes' etc. These can be designed, supplied and installed at the same time as your kitchen.