Come to our modern kitchen showroom in Carlisle where you can personally experience the beauty and ingenuity of German kitchen engineering. Book an appointment or simply call in, and over a cup of coffee we can discuss your wants, needs and ideas for you brand new kitchen design.
Opening Hours
Monday: Friday: 9am – 5pm
Saturday: 10am – 4pm
We understand that it's not always easy for clients to see us during the working week, so we are always flexible and offer evening appointments, even on Sundays.
Visit Our Carlisle Kitchen Showroom
Book an appointment at our Carlisle kitchen showroom and we will gladly guide you through our inspiring showroom displays, all of which have been thoughtfully designed to ensure finishes that work within our showroom but even more importantly which will work for clients' homes as well. Our 3 German brands Schuller, Stormer and Unity are all on display, including 200+ door samples. We also have handles, worktops and appliances from Bosch, Bora and AEG, for whom we are a premier partner.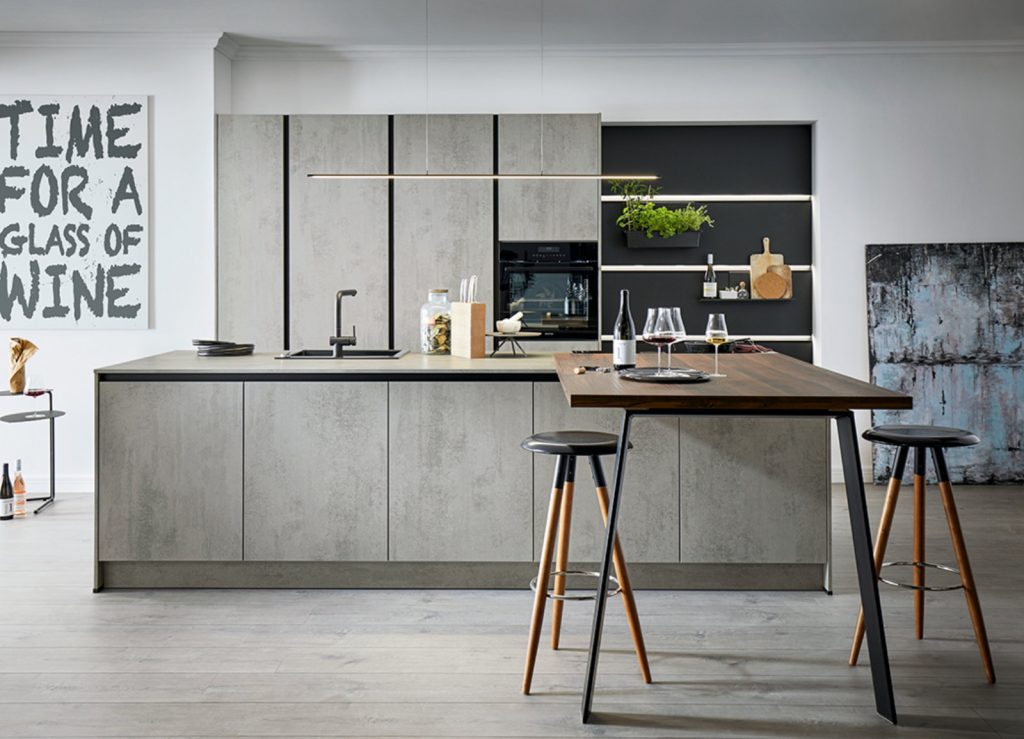 Enjoy Your Visit to our Carlisle Kitchen Showroom
The majority of appliance displays in our Carlisle kitchen showroom are working which means we can demonstrate their functionality, and we regularly carry out cooking demonstrations which we invite both new and former clients to attend. For our clients with children, we fully welcome you to bring them when visiting the showroom. As the parents of 3 boys, we understand that children are unlikely to sit quietly whilst we discuss your designs, so please bring them along and we will do our best to offer entertainment in the form of iPads, games, and building blocks for the younger ones.
Engage Your Senses  
At Classique Kitchens, we believe in the power of touch, sight, and personal experience, and that's what a visit to our kitchen showroom can offer you. As a leading kitchen company in Carlisle, we strive to offer a tangible showroom experience that far eclipses the online browsing experience. Exploring our showroom allows you to engage your senses in ways that digital platforms simply can't match. Get a sense of our well-crafted, durable hardware, and fully appreciate the weight and motion of our pull-out systems or soft-close drawers. Similarly, take the opportunity to physically touch the textures of our premium materials, from the polished smoothness of our worktops to the elegant grain of our wooden cabinetry.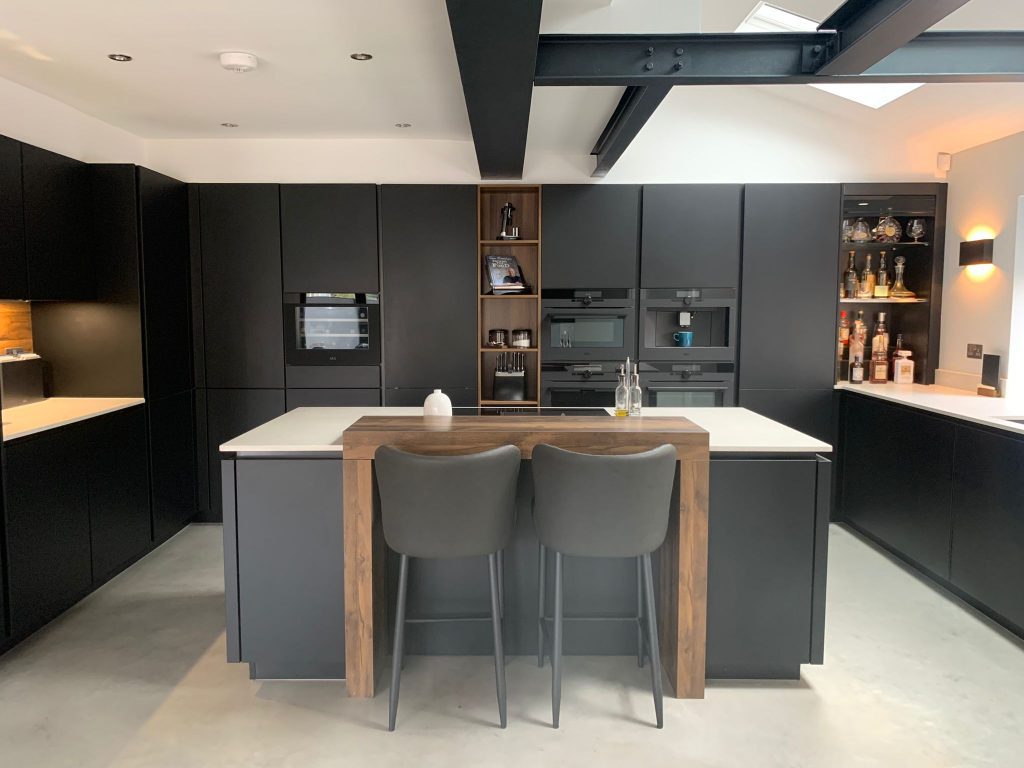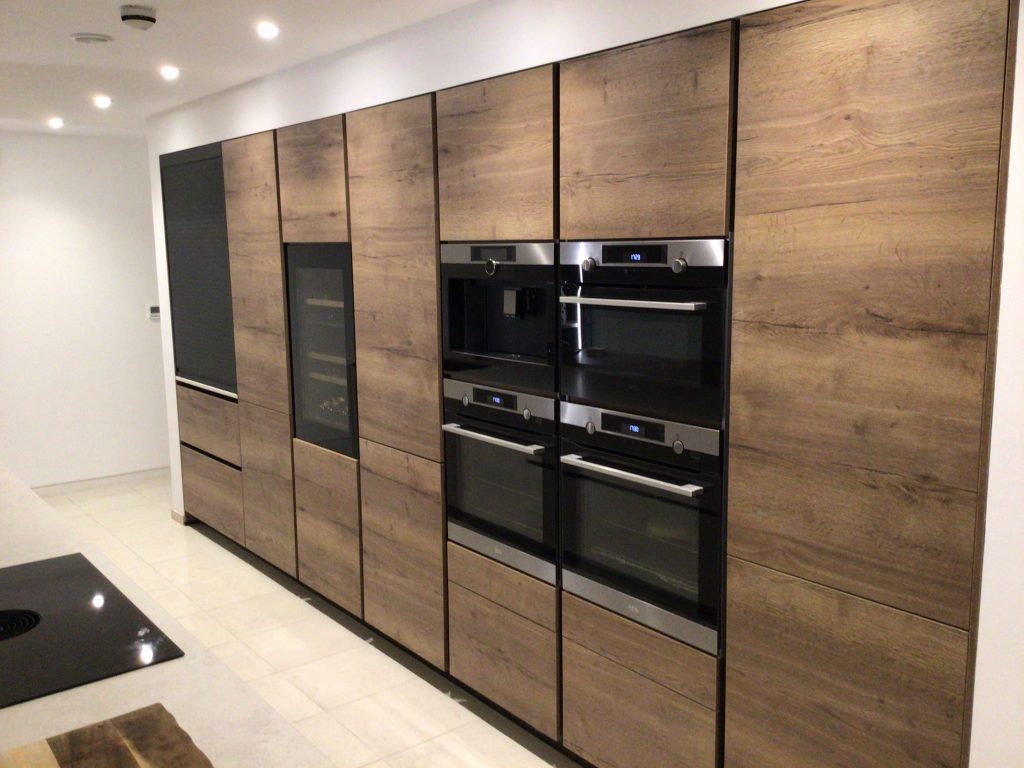 Visualise Your Dream Kitchen 
Seeing our designs in person in our Carlisle kitchen showroom will help you truly visualise your dream kitchen. As you wander through our showroom, you'll experience the elegance of our innovative designs firsthand, in full-scale and true-to-life settings. Each corner you turn will offer new inspiration, igniting your imagination and bringing your dream kitchen into clearer focus. Unlike flat images on a screen, our kitchen showroom displays can offer a full perspective of your future kitchen's potential layout and flow.
Kitchen Quality Assurance
Visiting our Carlisle kitchen showroom provides tangible assurance of our commitment to quality. It is one thing to read about our high-quality kitchen materials and manufacturing processes; it's another to see and feel it for yourself. You can experience first-hand the craftsmanship, attention to detail, and supreme quality of each component that goes into creating our beautiful German kitchens.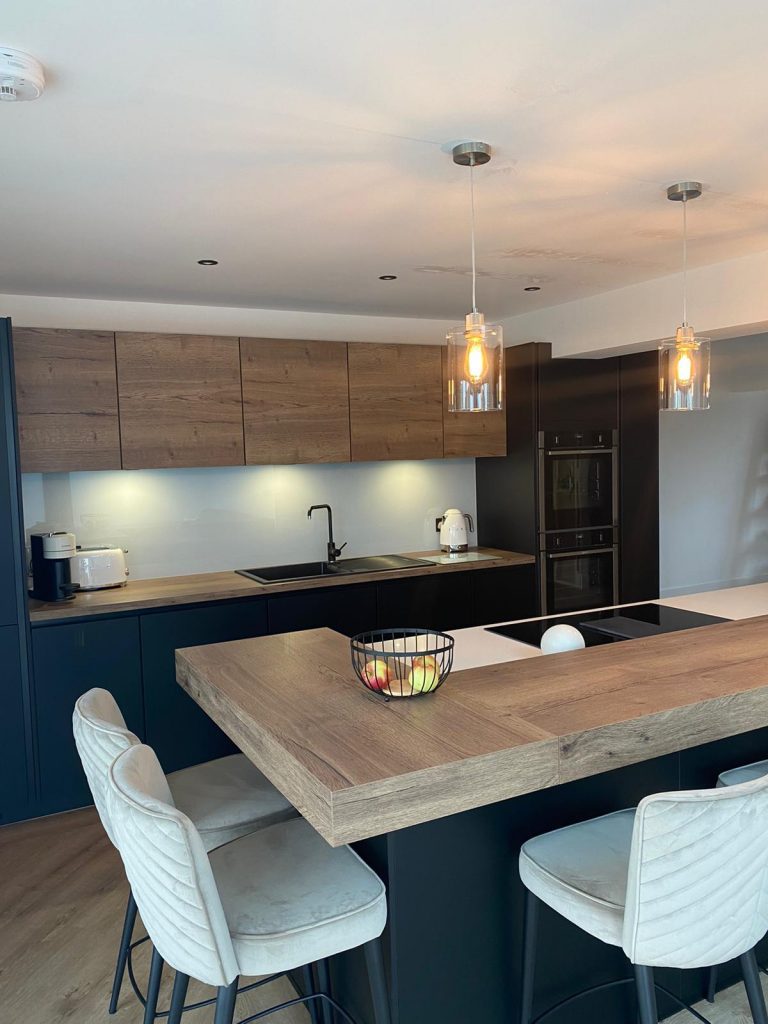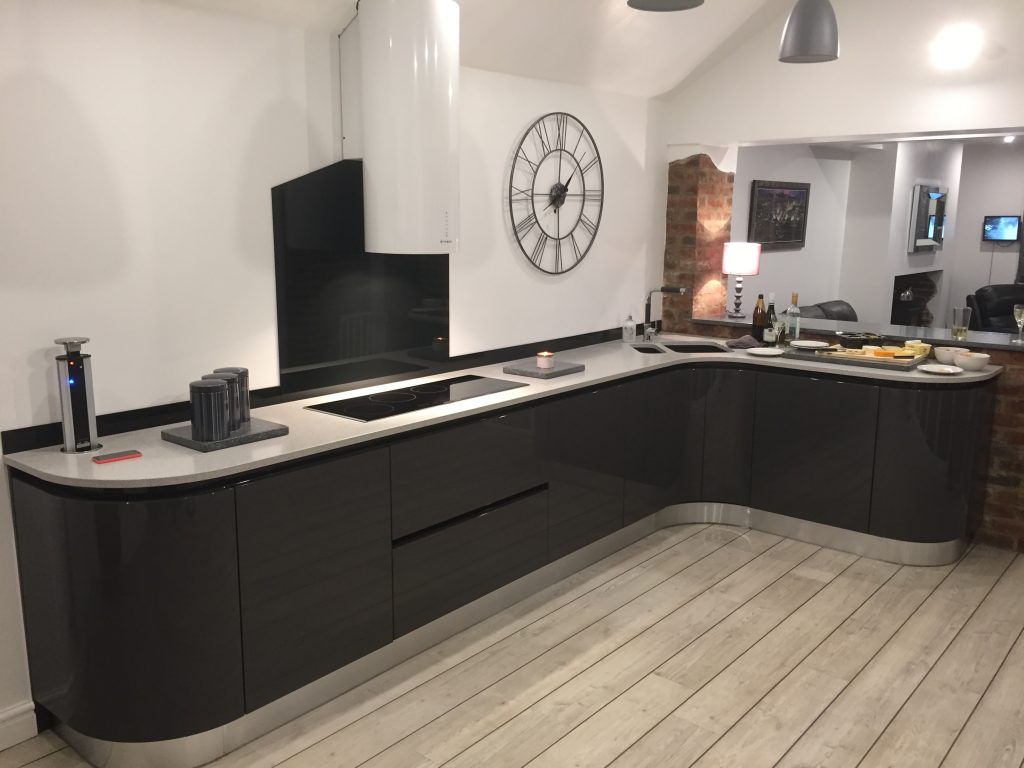 Personalise Your Showroom Experience
Our Carlisle kitchen showroom also allows you to personalise your kitchen design experience. Instead of relying on fixed images and descriptions, you can mix and match different elements right on the spot. Feel free to test out different combinations of worktops, doors, and fixtures, and see how they harmonise in real life. Our skilled Carlisle kitchen designers will also be on hand to guide you, providing professional advice, opinions, and answering any questions.
Expert Guidance at Your Disposal
At Classique Kitchens we truly pride ourselves on our team of knowledgeable and passionate staff. A close-knit team, we are always available to provide you with expert guidance, helping you make well-informed decisions about your kitchen renovation. We can offer valuable insights into practical considerations such as the best use of space, light, and functionality, tailored specifically to your needs and preferences.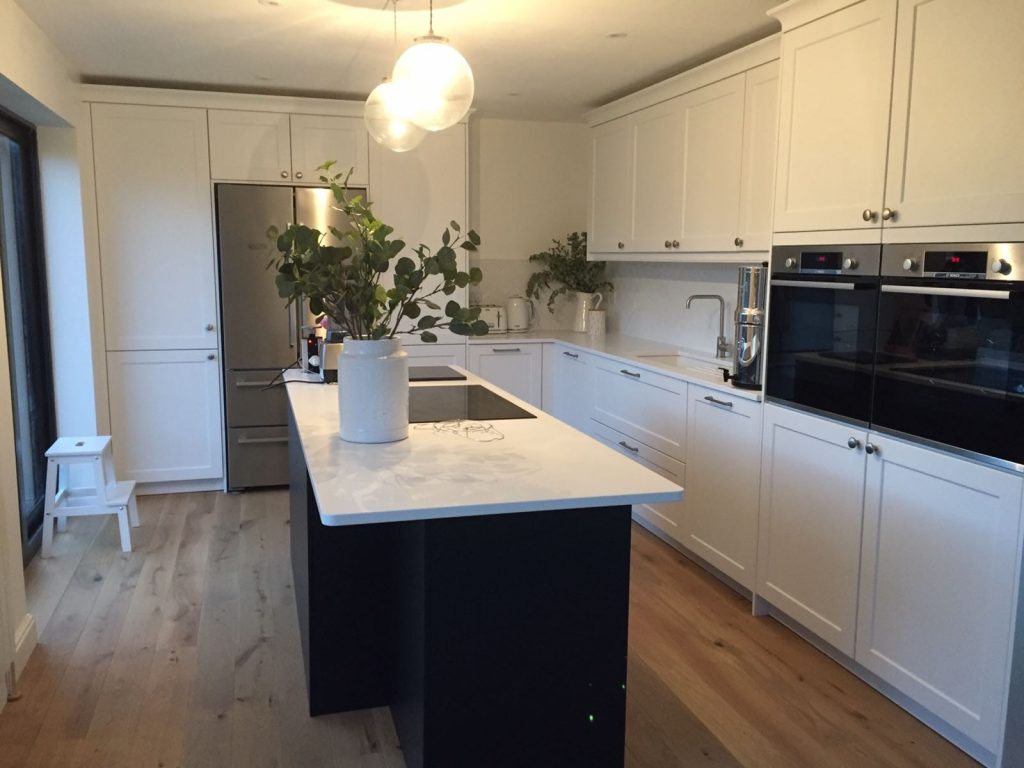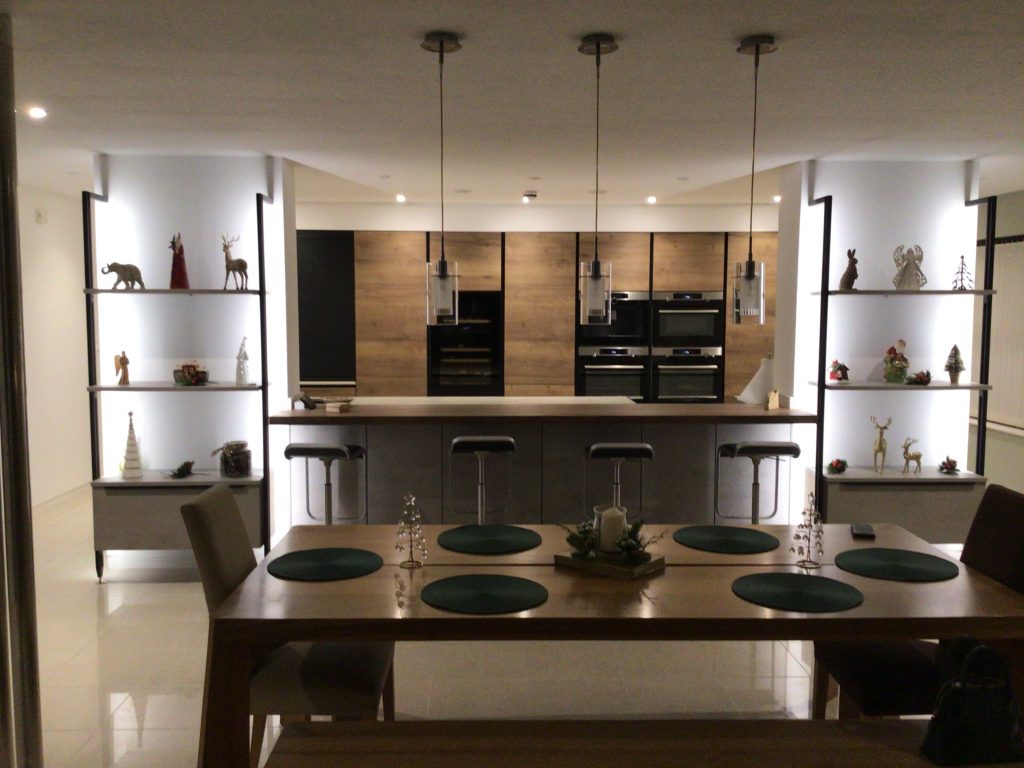 Book Your Free Showroom Design Visit 
In conclusion, visiting our Carlisle Kitchen showroom is far more than a cursory browsing experience! Instead, it's that first step towards making your dream kitchen a reality. Please contact us today to book your free kitchen design appointment and come experience the true beauty and quality of our kitchens first-hand!