Discover Your Dream Kitchen In Carlisle
Welcome to Classique Kitchens, a leading supplier of modern German kitchens for Carlisle, Cumbria, the Lake District and the south of Scotland. Catering for budgets ranging from £10,000 up to circa £45,000, we offer bespoke kitchen designs from renowned German brands Stormer and Schuller, as well as our own deluxe brand, Unity.
Why Choose A Classique Kitchen?
At Classique Kitchens we understand how personal each kitchen is and we design with this in mind, knowing the right questions to ask and adopting a flexible approach as we cultivate the perfect design. And our clients benefit immensely from our team's background in building houses; when considering a space this means we know what works, but equally important we know what doesn't. When working from supplied architect plans we also have the technical skill to recognize and suggest how we might do things differently to achieve the best possible finish.
At Classique Kitchens, we care about our clients, we care about their kitchens, and we take pride in our designs; we believe this is reflected in our unwavering attention to detail and the high standard of service we offer, beginning with the very first meeting through to final sign off on a project.
Why Choose A German Kitchen?
Throughout the world, German kitchens are synonymous with innovative design, top quality, and precision engineering. But a lesser-known fact is that German kitchens need to be well-constructed because typically when Germans move house they take their kitchens with them. For this to work, each kitchen needs to be strong and durable enough to withstand the process of removal and refitting, even on more than one occasion. Equally German kitchens appeal for their aesthetic excellence; sleek, modern, efficient, and with an extensive choice of beautiful colours, styles and finishes. At Classique Kitchens we are highly experienced in designing beautiful German kitchens, so why not contact us today and find out what we can do for you too?
Putting Our Customers First
Book an appointment with Classique Kitchens and you will meet with either Paul or Kelly to create your bespoke design. As the parents of 3 boys, Paul and Kelly know all too well the intricacies of a busy family life and fully recognize that every client needs a kitchen that is personal to them and their own circumstances. Knowing the right questions to ask, and designing with this in mind, is essential for ensuring a kitchen which can easily and successfully accommodate people's everyday wants and needs.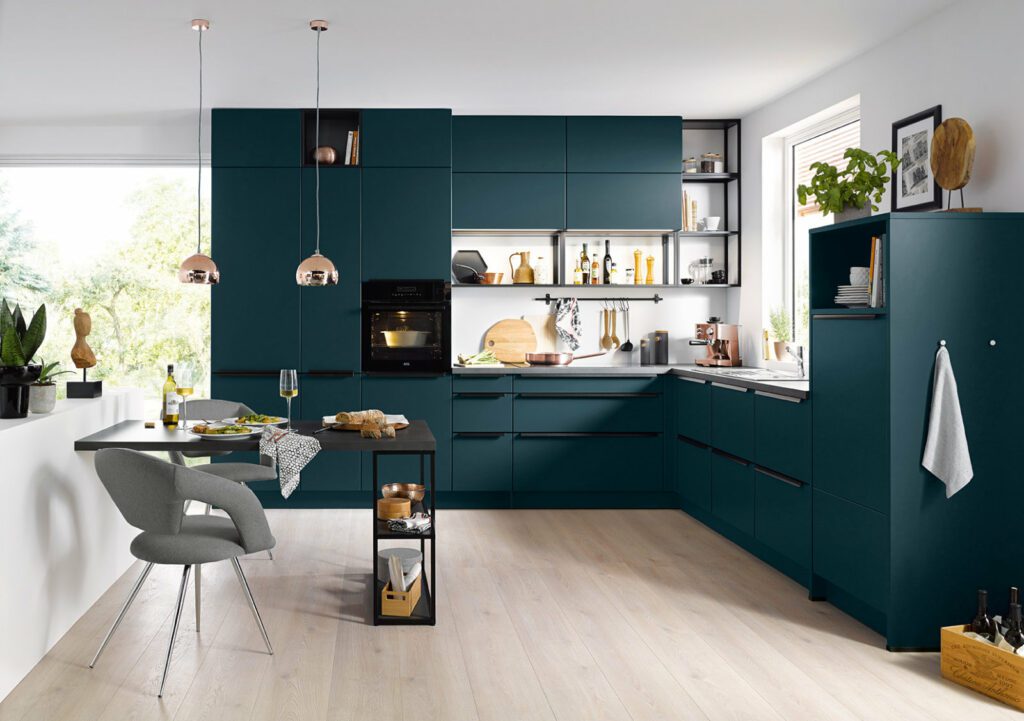 Carlisle Luxury Kitchen Showroom
Come to our modern kitchen showroom in Carlisle where you can personally experience the beauty and ingenuity of German kitchen engineering. Book an appointment or simply call in, and over a cup of coffee we can discuss your wants, needs and ideas for you brand new kitchen design.
Opening Hours
Monday: Friday: 9am – 5pm
Saturday: 10am – 4pm
We understand that it's not always easy for clients to see us during the working week, so we are always flexible and offer evening appointments, even on Sundays.
Classique Kitchens Service Areas
Showroom Amenities
We will gladly guide you through our inspiring showroom displays, all of which have been thoughtfully designed to ensure finishes that work as well within client's homes as within our showroom.
Discover Our Range Of Styles