German Kitchen Showroom Near Barrow-in-Furness
Are you in need of a kitchen showroom near Barrow-in-Furness? Your search ends at Classique Kitchens, the premier provider of contemporary German kitchens for Barrow-in-Furness, Carlisle, Cumbria, the Lake District, and southern Scotland. Our diverse kitchen product range accommodates projects from £10,000, boasting kitchen designs from reputable German brands Stormer and Schuller, alongside our in-house brand, Unity. We are devoted to crafting and fitting a kitchen space that will be a source of joy for you for many years to come!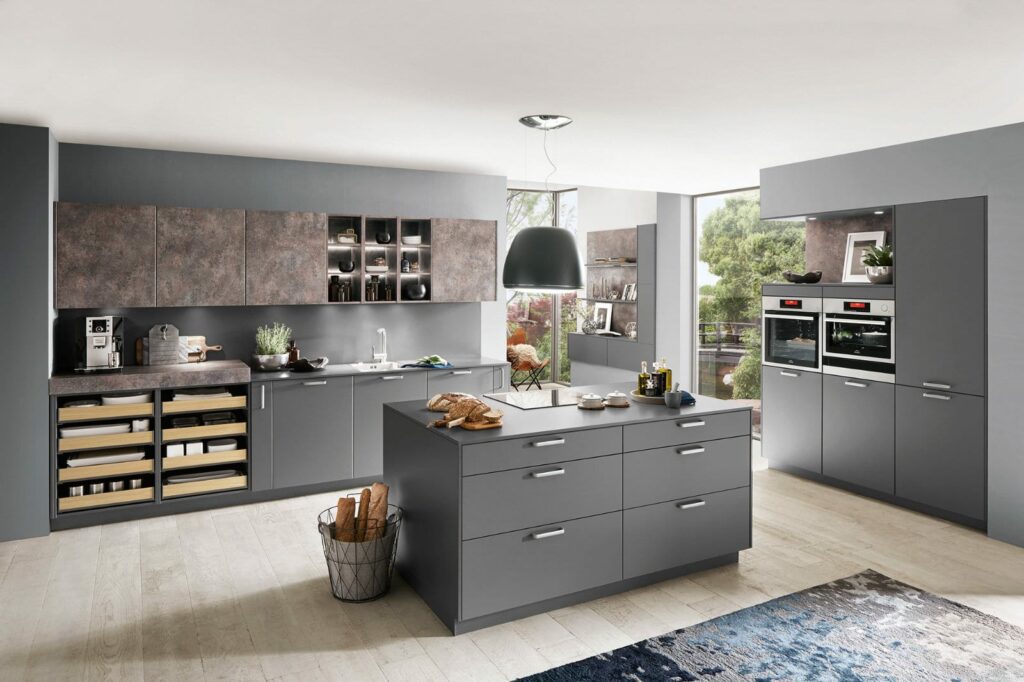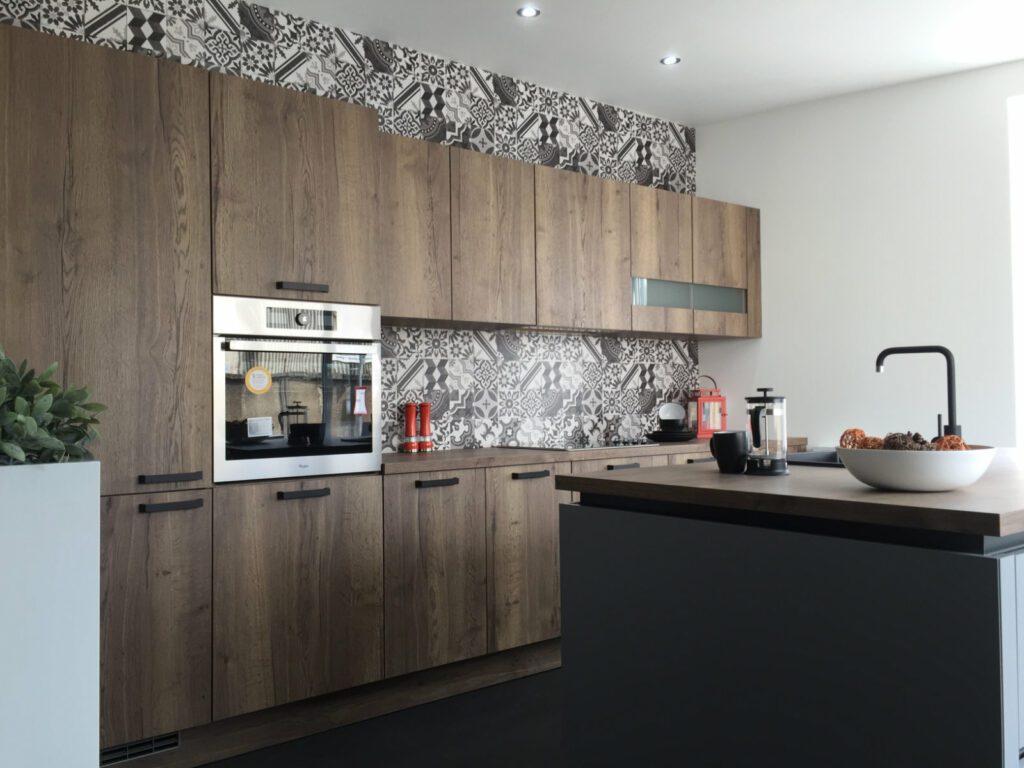 Choose Classique Kitchens for Exceptional Kitchen Design
At Classique Kitchens, we recognise the individuality of every kitchen and design accordingly. We ask pertinent questions and use a flexible strategy to create a kitchen design that marries functionality with your specific requirements. Our team has an extensive background in home construction, which considerably enhances the kitchen design process and allows us to discern what will and won't work for your ideal kitchen layout. Given architect plans, our technical skill means we can pinpoint areas that could be enhanced, ensuring a fully utilised kitchen space.
Our Barrow-in-Furness kitchen design experts genuinely care about each client, taking immense pride in the designs we curate for them. This dedication is clear in the high standard of service we deliver. We are committed to providing tailored advice and service to meet your needs, from your first encounter at our kitchen showroom near Barrow-in-Furness through to the fitting of your kitchen.
Why Opt for a German Kitchen in Barrow-in-Furness?
German kitchen designs are synonymous with unparalleled quality, pioneering designs and meticulous engineering, resulting in a durable yet stylish kitchen. Given the German tradition of taking one's kitchen with when moving house, these kitchens are crafted to be exceptionally robust, capable of enduring many removals and refittings.
Additionally, German kitchens are renowned for their sleek, modern aesthetics, perfect for contemporary settings. They come in an array of captivating colours, styles, and finishes, ensuring you can find the perfect match for your home. At Classique Kitchens, we hold substantial experience in crafting beautiful German kitchens, supplying trusted brands such as Schuller and Stormer. Examples of our stunning German kitchen collection can be seen at our kitchen showroom near Barrow-in-Furness.
Discover Our Kitchen Showroom Near Barrow-in-Furness
The ideal way to gather ideas for your dream kitchen is by exploring our kitchen showroom near Barrow-in-Furness, situated in Carlisle, where we provide both on-site and nearby parking. We understand that weekday visits might be impractical for you, which is why we offer flexible appointments and are open to arranging evening discussions, including on Sundays.
If you book a complimentary design consultation at our kitchen showroom, our affable team of Barrow-in-Furness kitchen design specialists will be delighted to walk you through our vast selection of showroom exhibits. Each kitchen we showcase is designed to ensure finishes that harmonise both with our showroom and our clients' homes. For clients with children, feel free to bring them along during your showroom visit. As parents of three boys ourselves, we appreciate that young ones might not stay still during design discussions, so we make an effort to keep them engaged with iPads, games, and building blocks.
Our Approach to Kitchen Design in Barrow-in-Furness
At your first design consultation, we will delve into your requirements and ambitions for your new kitchen space, determining your personal tastes and which appliances you are keen to incorporate. Our Barrow-in-Furness kitchen design professionals will ask the right questions to discover how you use your kitchen and which layout might suit you best. Additionally, we will discuss any connected or open-plan areas that might influence the kitchen design and your desired room flow.
We are capable of offering advice on varied kitchen styles, colours, and finishes to accomplish the aesthetic you desire. If you have any pre-existing ideas, we welcome you to share them. Many clients gather ideas from social media such as Instagram or maintain Houzz or Pinterest boards they can share with us.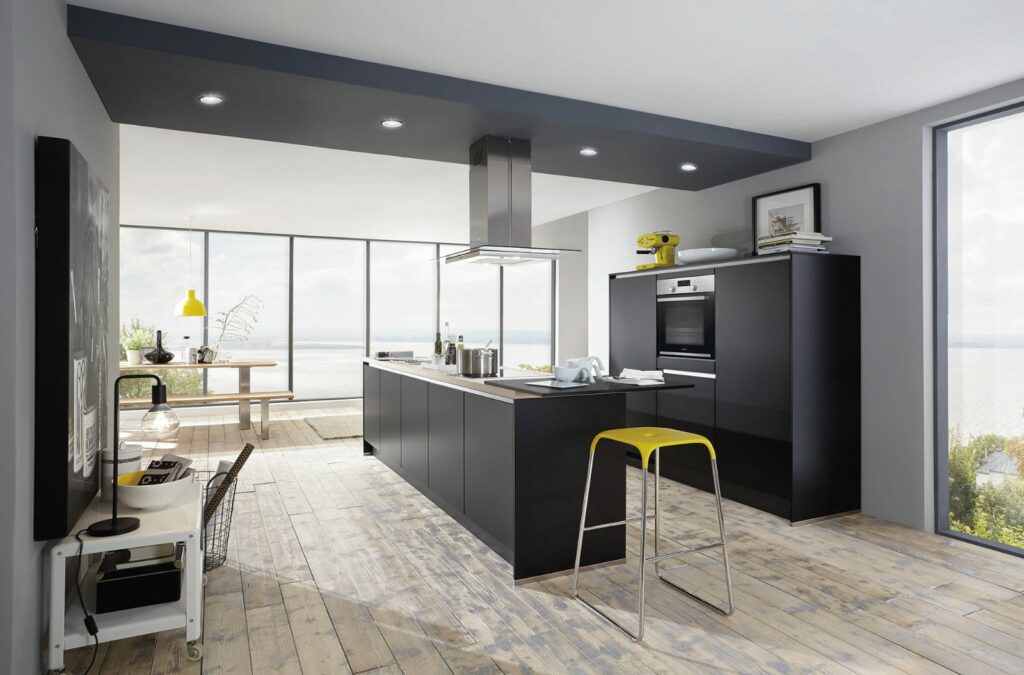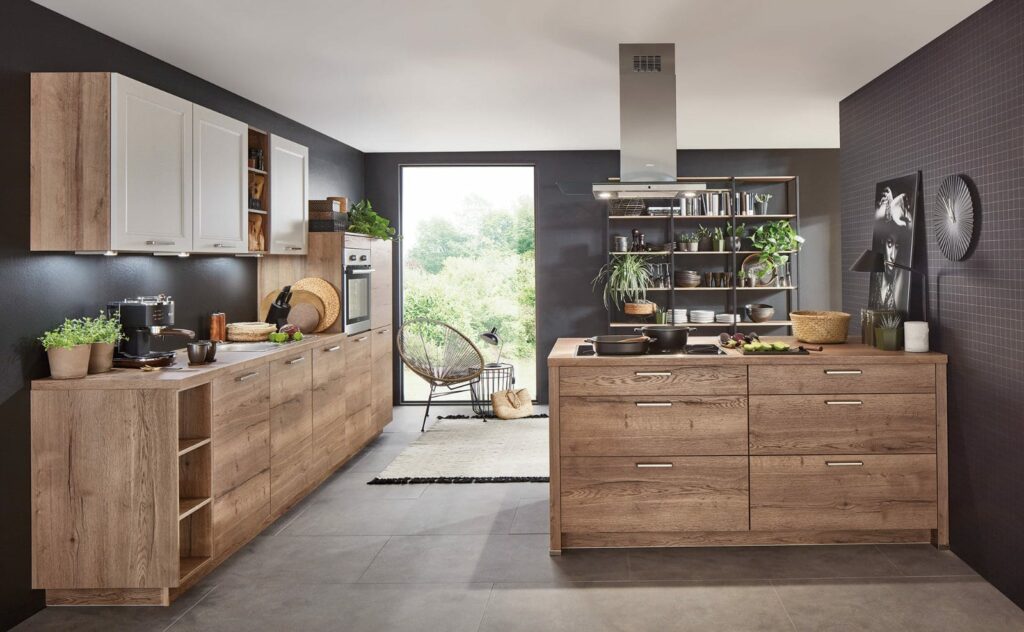 Envision Your Kitchen with Realistic Designs
Unless we are drawing from a blueprint, we prefer to visit your home to obtain accurate measurements. Subsequently, our Barrow-in-Furness kitchen designers will create a design befitting of your kitchen, presenting you with a striking CAD design at no cost. This ensures you can fully visualise the end result, and we can make any necessary changes in line with your requirements. Alongside a fully itemised quotation, you will also be offered the chance to try out Virtual Reality, letting you fully immerse yourself in your innovative new kitchen!
Barrow-in-Furness Kitchen Design – Working from Blueprints
Our Barrow-in-Furness kitchen design experts frequently partner with architects and interior designers on a host of our projects. We appreciate the chance to work from blueprints, and once we have these in hand, we can swiftly identify what will work and what might not. However, at Classique Kitchens, we don't only adhere to the blueprint, but always attempt to find a new angle, proposing changes where we think your kitchen's potential could be maximised.
One instance of this might be when we review a window's placement on a blueprint and recognise that shifting it 600mm to the left or right could create a more pleasing or functional kitchen design. Our team has worked with architects on numerous occasions, implementing minor internal adjustments that are easy to execute but substantially elevate the final design's overall aesthetic.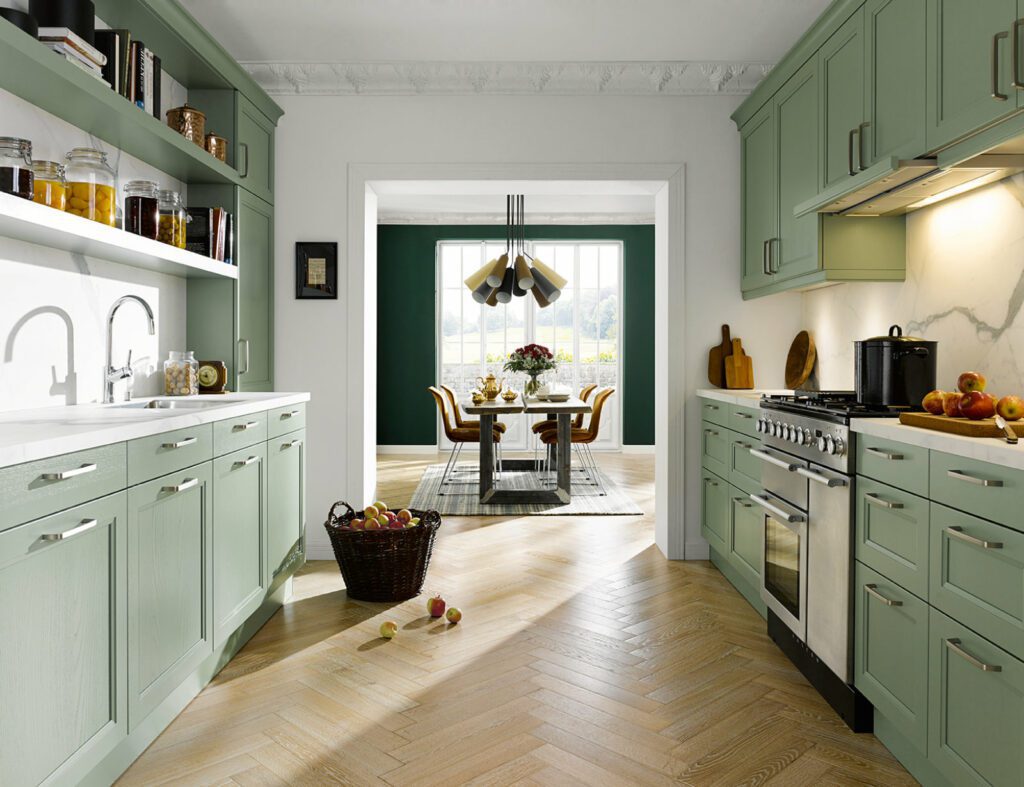 Our Flexible Approach to Kitchen Installation
At Classique Kitchens, we realise that our clients have different levels of familiarity with home renovation projects. Thus, we offer a highly adaptable approach to kitchen installation, allowing clients to decide the extent of work they want us to undertake. For instance, we offer a completely project-managed service wherein we handle all aspects from plumbing and electrics to building works, ensuring a streamlined and worry-free kitchen renovation experience for you. We also make certain that throughout the process, you have a designated member of the Classique Kitchens team as a direct line of communication to simplify discussions.
Besides our Installations Manager, who conducts routine site visits to ensure smooth progress of all works, we have three additional installation teams at the ready. Each team boasts over a decade of experience in kitchen fittings, guaranteeing professional and proficient installation. We collaborate only with tradespeople with whom we have cooperated over several years, preserving an outstanding working relationship with them.
Coordinating with Your Contractors
Before the installation of your new kitchen, our team will supply you with necessary plans, elevations, and details on any load-bearing components. If we're not executing the installation ourselves, we'll arrange a site meeting with all your chosen contractors to guarantee a smooth installation process.
We will engage with your tradespeople, ensuring ongoing communication to confirm that the final outcome aligns with our original design. While this supplemental service doesn't come at an additional cost, it's fundamental in ensuring a seamless, successful, and hassle-free kitchen installation. We appreciate the importance of transparent communication and go the extra mile to ensure all contractors are briefed for optimal results.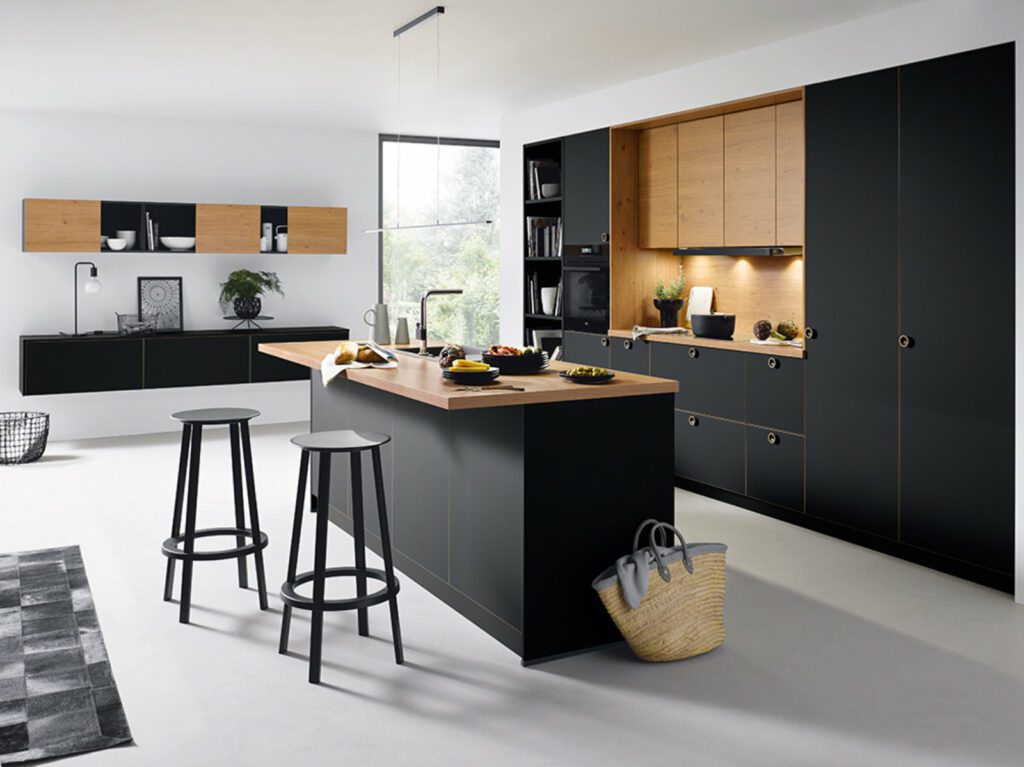 Want to Learn More?
Classique Kitchens is committed to delivering top-notch kitchen design and installation services for clients in Barrow-in-Furness and surrounding areas. Our team's broad experience and passion for crafting stunning, functional, and distinctive spaces guarantee that your new kitchen will be customised to your unique needs and preferences. Get in touch with us today to gain more insight into our services or to arrange a visit at our kitchen showroom near Barrow-in-Furness. Allow us to help you enhance your home with a striking German kitchen from Classique Kitchens.
Book A Design Appointment